The basics of super
Superannuation is designed to be a tax-effective way to help you save and invest for your retirement.
How does super work?
You (and/or your employer) put money into your super account.
The super fund invests the money for you and it grows over time (though some years may be negative).
The money earned on your investment is also invested and earns a return so your balance grows.
You only pay 15% tax on super contributions from your employer (or member contributions for which a tax deduction is claimed) of up to $25,000 a year (this is called the concessional contributions cap). And if your income plus certain super contributions is more than $250,000 a year, you'll pay 30% tax on contributions .
The money must be held generally in the fund until you retire, die, or reach a specific age (between 55 and 60 years—depending on your date of birth) paid after which you may choose to take an income stream, a lump sum, a combination of both, or you can leave it in your super account.
Grow your super
Once you've brought your super together and chosen suitable investment options, another way to grow your super balance might be to put more money into super. There are different ways to make contributions, whether it be salary sacrificing from your pre-tax salary or your after-tax funds.
If you're in a relationship, there are ways to grow your super together. These include splitting your super contributions, as well as making extra after-tax contributions from the higher earner, which might reduce the tax you have to pay.
Find out more about growing your super with super contributions.
Choosing a super fund
Most Australians can choose their own super fund. Even if you change jobs, you should be able to take your fund to your new employer. There are exceptions so ask your employer's payroll or Human Resources department if you're not sure.
Our 'Choosing your super fund' learning module will help you understand your options for sorting out your super. This includes the type of super funds available and what to look out for when comparing funds.
What is MySuper?
MySuper is a simple default investment option. It is intended by the government to make comparing super products easier based on key differences like cost and investment performance. MySuper authorised means it meets the specific standards set under legislation, including fee structures and generally a basic level of insurance coverage.
If you don't select an investment option, your contributions will be paid into a MySuper investment option.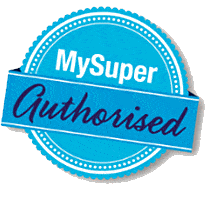 Less tax to pay, more money for retirement
Here's what you get taxed on:
Contributions to your super
Your employer must pay 9.5% of your earnings to super from your pre-tax salary. This is called the Superannuation Guarantee (SG), which will be frozen at 9.5% until 1 July 2021 and then increase by 0.5% a year until it reaches 12% from 1 July 2025.
You pay just 15% tax on all employer contributions up to a limit of $30,000 ($35,000 if you're 50 or over), and if you have insurance within your super, any premiums are taken out before this 15% is calculated.
What your super earns
A maximum of 15% tax is charged on the earnings of your super fund investments.
Money taken out of super
You can withdraw your super tax-free once you've reached the age of 60 and can access your super. And you can even continue to work and access your super with a Transition to Retirement strategy.
Watch our video about the Three ways super can save you tax.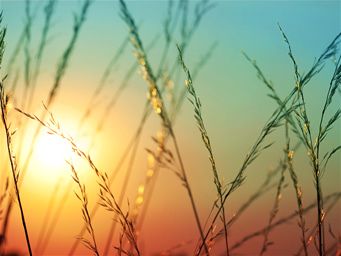 It's important to consider your particular circumstances and read the relevant product disclosure statement before deciding what's right for you. This information hasn't taken your circumstances into account.
This information is provided by AMP Life Limited. Read our Financial Services Guide for information about our services, including the fees and other benefits that AMP companies and their representatives may receive in relation to products and services provided to you. All information on this website is subject to change without notice.