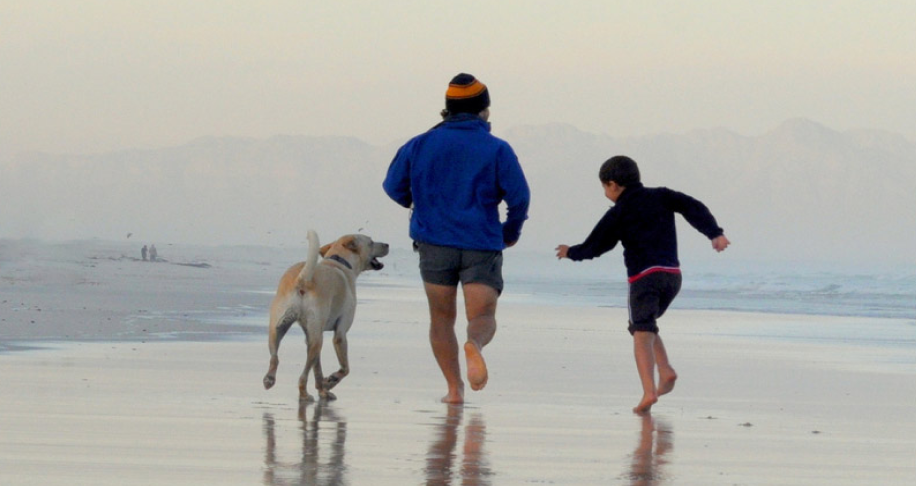 Learn about insurance in super
Insurance within super is designed to support you and your loved ones in case of unexpected events such as illness, injury or inability to work.
Insurance available through AMP Super
As an AMP super plan member, you can access insurance as an optional benefit or as part of your default plan. The insurance is provided by external insurers and overseen by the AMP super trustee. With AMP super, you have access to three different types of insurance. Explore each option to understand what's covered, what you'll receive, and how the insurance works for you.
Review your insurance needs
Calculate how much insurance might be right for your circumstances.
Calculate
Manage your insurance online
Understand your current insurance via My AMP. Or call us to make changes or cancel.
Login to My AMP
Make a claim
We can support you when making an insurance claim through your super.
Get started
If you have more than one super account, you may already have insurance with another super fund. Before you roll all your super accounts into one, you may want to consider if you still need the insurance.
You may be able to apply to replace insurance from your other fund(s), so that it's all in one place with AMP. This facility is available if your insurance guide has a section titled "Replacing cover from another super fund".

Am I eligible to combine my insurance?
You can apply to combine your insurance into your AMP super account if you are rolling over your full super account balance that's held in another fund. Other requirements for eligibility:
You're between the ages of 15 and 60.
You're an Employee member (Family, spouse and self-employed members are not eligible) of an AMP super plan and are currently employed.
The insurance being replaced:


is part of an employer/group superannuation plan,
has been in place for at least 12 months before applying to replace the insurance with AMP,
is current and has not expired, lapsed or otherwise been cancelled,
has no more than two exclusions (eg. due to a pre-existing condition or hazardous pastimes),
has a premium loading of no more than 100%, and
has not had any other conditions or additional charges imposed based on the insurer's underwriting assessment.1

Your ongoing Superannuation Guarantee Contributions are directed to your AMP super account.


You can apply using the "Application to replace insurance" form applicable to your plan. Together with the insurer, we will assess your application and advise you of the outcome.

What are the rules and limits?

The maximum insurance you can apply to replace is:
$1.5m of death and Total and Permanent Disablement (TPD) benefits (to a maximum of $2m inclusive of any existing insurance in your AMP super account)
$10,000 per month (inclusive of any existing insurance in your AMP super account) in Income Protection or Temporary Salary Continuance (TSC), including the Superannuation Contribution Benefit (where applicable).
You must provide evidence of the current insurance in your other super fund, including any loadings or exclusions, by way of either:
a recent Member Statement (issued within the last six months), or
a Certificate of Currency letter/email that is no more than 60 days old.
Your "replacement cover" (i.e. cover on terms similar to the cover you held in your other super fund) will be added to your super account, in accordance with the existing insurance design and limits applicable to your plan. In some circumstances, this may mean that we are not able to replace some or all of the insurance you held in your other super account.
Apply to replace your insurance
To apply, please download and complete the form applicable to the insurer of your plan, then return to us using the reply postal/email address on the last page of the form. To find the insurer of your plan you can view your Member Statement or contact us.
It is important that you wait until we confirm acceptance, before cancelling any existing insurance.
Once we have confirmed acceptance, the insurance in your other super fund must be cancelled within 60 days.

Speak to a super coach
If you have an AMP super account, you can learn more about your super by booking a 20-minute session with one of our super coaches, at no extra cost.
Looking for support?
We can help you find additional support in times of need, including interpreting services, mental health care and financial hardship assistance.
Learn more about insurance
Any advice and information is provided by AWM Services Pty Ltd ABN 15 139 353 496, AFSL No. 366121 (AWM Services) and is general in nature only. It hasn't taken your financial or personal circumstances into account.

Before deciding what's right for you, it's important to consider your particular circumstances and read the relevant Product Disclosure Statement or Terms and Conditions available from AMP at amp.com.au by calling 131 267 or by emailing askamp@amp.com.au.
You can read our Financial Services Guide for information about our services, including the fees and other benefits that AMP companies and their representatives may receive in relation to products and services provided to you. You can also ask us for a hardcopy. All information on this website is subject to change without notice. AWM Services is part of the AMP group.
The super coach session is a super health check and is provided by AWM Services. It is general advice conversation only. It does not consider your personal circumstances.
1 You will need to confirm this information with your other super fund