Why choose AMP super?
AMP has been helping our customers take control of their financial future for 170 years.
We've built our reputation on a range of award-winning products designed to meet customer needs.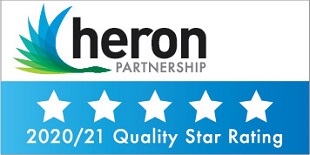 SignatureSuper®

Super that keeps up with your changing needs

Super that supports you at every stage of life.

An award-winning1 super fund designed for self-employed, casual, part-time and full-time employees

Transparent standard fees for your super

A refined investment menu

Access to insurance through your super

Check in on your super with a complimentary super health check

Easy online and mobile access.


Learn more

MyNorth Super

Helps you confidently reach your financial goals

A superannuation product for life, with the option of capital guarantees to protect your savings

An award-winning all-in-one super and investment wrap solution that allows you to easily move to a pension account when you're ready to retire
Wide range of investment options, including over 450 managed funds, managed portfolios, shares, term deposits and cash options

MyNorth Guarantees
One online account allowing you to monitor and report on all your investments, anywhere and at any time






Learn more

AMP SMSF Solutions

Take control of your own super fund

Making it easier for you to run your own fund

Whether you are thinking about setting up an SMSF or running an existing SMSF,
we can help you:

set up an SMSF
manage an existing SMSF; or
change your SMSF administration provider.

Learn more
Important information
AMP SMSF Solutions is offered by Australian Securities Administration Limited, an AMP company.
MyNorth Superannuation is issued by N.M. Superannuation Proprietary Limited (NM Super).
Products in the AMP Super Fund and the Wealth Personal Superannuation and Pension Fund are issued by N.M. Superannuation Proprietary Limited (NM Super) ABN 31 008 428 322 (trustee), which is part of the AMP group (AMP).
It's important to consider your particular circumstances and read the relevant product disclosure statement, target market determination, and terms and conditions available from AMP on amp.com.au or by calling us on 131 267 before deciding what's right for you.

Any advice and information provided is general in nature, hasn't taken your circumstances into account, and is provided by AWM Services Pty Ltd ABN 15 139 353 496 (AWM Services), which is part of the AMP group (AMP). Read our Financial Services Guide for information about our services, including the fees and other benefits that AMP companies and their representatives may receive in relation to products and services provided to you. All information on this website is subject to change without notice.
® SignatureSuper is a registered trademark of AMP Limited ABN 49 079 354 519.

MyNorth is a registered trademark of NMMT Limited.
1 SignatureSuper and MyNorth were awarded 5 Heron Quality Stars for the 2020/21 financial year.