What is an SMSF?
A self-managed superanuation fund (SMSF) is a way you can save for retirement. SMSFs are different to other super funds because they're run by you. An SMSF will give you more control over your super and retirement planning, but it's important to understand the responsibilities that come with being a trustee.
Looking to switch?
Why AMP's SMSF solutions
AMP SMSF Solutions makes it simple for you to manage your self-managed superannuation fund, so you can have full control over your investment strategies and retirement planning. You get:
help and guidance with your administration, tax and compliance
access to SMSF experts and knowledge programs.


SMSF Management Solutions
Making it easier for you to run your own fund
Whether you are thinking about setting up an SMSF or running an existing SMSF,
we can help you:

set up an SMSF
manage an existing SMSF; or
change your SMSF administration provider.
Loans & deposit accounts
Put your SMSF on solid ground with property
Get a new loan through your SMSF to buy an investment property
An everyday cash hub account for your SMSF
Easily manage your cash flow
No Account management fees
1.50% pa
Effective 10/08/2016
Get your SMSF funds working harder
Maximise the rate of return on your SMSF assets
Get easy access to your money
2.05% pa
Effective 10/08/2016
Get 24/7 access to your pension funds while earning interest
Get easy access to your pension funds
Earn interest on this everyday account
1.50% pa
Effective 10/08/2016
Earn a great return with fixed interest and no account fees
Protect your business savings
$5,000 minimum deposit
Terms from three months to five years
You choose when to receive interest payments
up to
2.80% pa
Effective 22/01/2018
A nest egg account for those who plan ahead
No Monthly fees, no minimum deposit
Earn competitive variable interest rates
up to
2.25% pa
Effective 18/12/2017
SMSF Investments
Access a diversified pool of typically over 100 corporate bonds
Alternative to term deposits when interest rates fall
Focus on Australian investment grade companies and exposure to global bond markets
Access a diversified portfolio of high quality global listed infrastructure securities
Add diversification, and build sustainable income and capital growth
Focus on strong total returns (both income and capital growth) over the long term
Access a diversified portfolio of Australian office, retail and industrial properties
Earn a reliable income and long-term capital growth
Benefit from AMP Capital's expertise in property investment and property management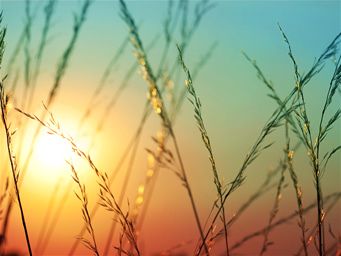 It's important to consider your particular circumstances and read the relevant Product Disclosure Statement or Terms and Conditions before deciding what's right for you. This information hasn't taken your circumstances into account.
This information is provided by AMP Bank Limited. Read our Financial Services Guide for information about our services, including the fees and other benefits that AMP companies and their representatives may receive in relation to products and services provided to you. All information on this website is subject to change without notice.
The credit provider and product issuer is AMP Bank Limited, AFSL 234517 and Australian Credit Licence 234517.
AMP SMSF Solutions is offered by Australian Securities Administration Limited, an AMP company.