Taking your super early
While you generally cannot take your super until retirement, there are some specific circumstances where the law allows you to draw on your super early.
These conditions can be summarised as:
Compassionate grounds
Terminal medical condition
Permanent incapacity
Severe financial hardship
Termination of employment where preserved benefits are less than $200.
Each case has its own tax treatment:
In cases of terminal illness, no tax is charged.
If you become permanently incapacitated, and money is taken as a lump sum, the tax-free component is increased to reflect the period you would have been gainfully employed.
If you become permanently incapacitated, under the preservation age and drawing on your benefit through an income stream, you will be taxed as if aged 55 to 59. This means money drawn from your taxable component is tax-free and money drawn from your taxable component will be taxed at your marginal tax rate, less a 15 per cent tax offset.
In most compassionate ground and financial hardship cases, the taxable component of any super released early under preservation age is taxed at a maximum rate of 20% plus Medicare Levy.
Preserved superannuation benefits may be released on compassionate grounds where a person does not have the financial capacity to meet certain expenses. You will need to talk to your fund first and clarify if they can release the funds under their trust deed.
Compassionate grounds include:
Medical or dental treatment for serious conditions where treatment is not available through the public health care system or covered by workers compensation or any applicable private health insurance
Transport for medical treatment of serious conditions
Modifications to your home or transport because of a severe disability suffered by you or a dependent
Palliative care expenses for yourself or a dependent
Funeral assistance, or
Mortgage assistance to prevent the forced sale of your residential home.
Please note that payments against vehicles, utilities, credit cards or other personal debts are not specified compassionate grounds unless they relate to one of the above situations.
The Australian Taxation Office (ATO) took responsibility for the Early Release of Superannuation Benefits on Specified Compassionate Grounds rom the Department of Human Services on 1 July 2018. All criteria and application information is available at ato.gov.au.
Terminal medical condition
You will need to talk to your super fund (no other external approvals are required).
You will need to provide your fund with two medical certificates from registered medical practitioners, with at least one specialising in the relevant field. Two can sign one certificate or you can provide two. The certificate(s) must state that you suffer from an illness or injury that is likely to result in your death within 24 months from the date of the certificate(s).
Payment is made as a lump sum.
There are no limits on how much can be withdrawn.
Money withdrawn under this condition is tax-free.

You will need to consult Centrelink to make sure that payment of this money does not affect other social security payments.
If your fund does not allow early release, the Australian Taxation Office recommends you should consider transferring your benefit to a fund that does. And you should seek independent financial advice.
Do this before applying to your existing fund and consult with your financial adviser.
If you move your super money into another fund under this terminal illness condition of release, it will be treated as a personal contribution to the new fund, not as a rollover. It will count towards your non-concessional contributions cap. If a tax deduction is able to be claimed, it will count towards your concessional contributions cap.
You will need to talk to your super fund (no other external approvals are required).
If you are permanently incapacitated:
You will need to provide your fund with two medical certificates from registered medical practitioners.
They will need to certify you are unlikely to ever engage in gainful employment of the type for which you are reasonably qualified by education, training or experience.
You may be eligible for the whole amount that may be paid as a lump sum or only as an income stream.
Severe financial hardship
You will need to talk to your super fund (no other external approvals are required.)
If under preservation age (currently age 56) you have received Commonwealth income support payments continuously for 26 weeks. (You will need a letter confirming this.)
You will need to satisfy your super fund you are unable to meet reasonable and immediate living expenses (ie provide a budget of your household expenses and income).
You are only able to receive one payment in any consecutive 12 month period. The minimum is $1,000 or balance if you have less than $1,000.
Maximum payment is $10,000 gross (ie before tax).
The whole amount may be released to those who have reached their preservation age (currently 56) plus 39 weeks and who have received Commonwealth support for a cumulative period of 39 weeks since reaching preservation age and not be gainfully employed on a full or part-time basis at the time of application.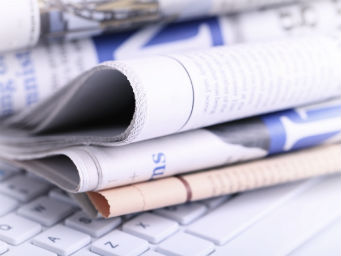 Important information
Any advice in this document is general in nature and is provided by AMP Life Limited ABN 84 079 300 379 (AMP Life). The advice does not take into account your personal objectives, financial situation or needs. Therefore, before acting on this advice, you should consider the appropriateness of this advice having regard to those matters and consider the Product Disclosure Statement before making a decision about the product.
AMP Life is part of the AMP Group and can be contacted on 131 267. If you decide to purchase or vary a financial product, AMP Life and/or other companies within the AMP Group will receive fees and other benefits, which will be a dollar amount or a percentage of either the premium you pay or the value of your investments. You can ask us for more details