Insurance in super aims to help provide for you and your loved ones if something happens to you or you can't work because of illness or injury.
It's usually offered through your employer's sponsored super plan as cover they've negotiated for you and their other employees (called a group insurance policy) which is generally considered the number one way for Australians to access affordable insurance without needing underwriting1.


Your insurance details
Have an AMP super account? Access your insurance details in My AMP. 
Log in or register
How insurance in super works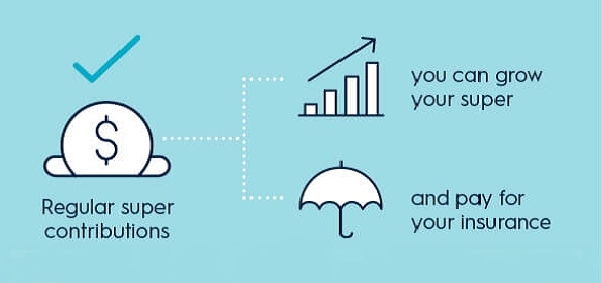 Your insurance premiums get paid out of the money in your super account. This can be good for your budget, because the cost doesn't reduce your take-home pay, and super is generally taxed at a lower rate than income tax (so you're saving there too).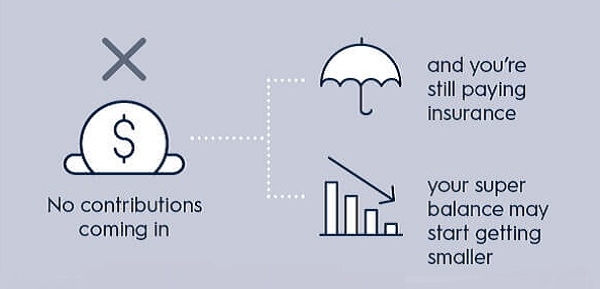 But it also means the balance in your super account will be reduced if you don't keep making super contributions (this is a good thing to keep in mind if you ever take a long-time off work). But you may not want to be too hasty with cancelling your insurance – it can be hard to get the same insurance at the same price later down the track and you may need to answer health and lifestyle questions (known as underwriting). Learn more about reviewing your insurance below.

Things worth considering
Here are some common benefits and considerations for insurance in super. Keep in mind, these points are not tailored to your personal circumstances and there may be other things you need to think about too.

Benefits of insurance inside super
The costs of insurance premiums come out of your super account, so you won't be dipping into your take-home pay.
If premiums are automatically deducted, your insurance may be easier to manage.
It could be tax-effective2 because you pay for the insurance from your super contributions instead of your take-home (your take home pay is taxed at your marginal tax rate, which could be a higher rate than what your super is taxed at).
After joining your employer's default super plan, you may be able to apply for a higher level of insurance cover within a limited time, without needing to answer health and lifestyle questions.
Insurance in employer super plans are generally more competitively priced than insurance outside super because it's provided as group insurance in bulk.
If a claim is rejected by the insurer, it will go to the trustee of the super fund to be reviewed again.
Considerations for insurance inside super

Cover through super often ends when you reach a certain age (usually 65 or 70). That's generally different to cover that's outside a super account.
It's a good idea to make sure your super balance isn't being reduced more than it needs to be, by your insurance payments. This is called insurance erosion2 .
If you have two accounts with the same type of insurance, you may be paying for insurance you don't need. In particular, for Temporary Salary Continuance (TSC or Income Protection), you'll most likely only be able to claim up to 75% of your pre-disability income (offsets may apply), regardless of how much you're insured for or whether you hold it in two accounts.
Where insurance benefits are paid to people who aren't your dependants, they'll be taxed according to their marginal tax rate.
Taxes may be applied to Total and Permanent Disablement (TPD) benefits depending on your age.
Claim payments may take longer, as the money is normally paid by the insurer to the trustee of the super fund before it's paid to you or your dependants.
Who can get insurance in super?
Well, anyone can apply for insurance in their super if their super account offers it. But there are often benefits available for eligible members in an employer super fund.

For people who sign up to their employer's super plan, insurance is often provided automatically to eligible members. Eligible members won't have to answer any questions about their health and lifestyle (known as underwriting questions) which can mean insurance costs more or has specific exclusions based on health or lifestyle factors.
Not everyone is eligible. This is because super laws are there to make sure people want and can afford this insurance. Before the laws were brought in many people didn't realise they had insurance or that they were paying for it via their super. Learn more about the super laws to protect your retirement savings. 
To be eligible to receive automatic (default) insurance through your employer super plan you must:
be 25 years old or over,
have a balance of at least $6,000 in your super account, and
have had a contribution put into your account within the last 16 months.
In most cases, as soon as you meet these eligibility rules, insurance will be applied automatically. If you're with AMP, we'll let you know when this happens and if you don't want the insurance, you can tell us.
On the flip side, if you want insurance in your employer plan but are not eligible yet, you may be given a window of time to opt in for insurance when you start your job. Your welcome pack will have more information about this.

It's a good idea to keep on top of your insurance needs. Because, as life changes (like if you purchase a home or have children) your insurance needs might too. Also, the cost of your cover may change as you age or if you change jobs.

Leaving your job may affect your insurance benefits - depending on your plan you may lose your insurance altogether, or the costs or type of cover may change. If you've recently left a job or are thinking about it, make sure you read your insurance guide to understand how it could affect your insurance. 

Is your insurance eroding your super?

It's a good idea to make sure your super balance isn't being reduced more than it needs to be, by your insurance payments. This is called insurance erosion.
The superannuation industry's generally held view is that annual insurance premiums should not be more than 1% of your annual salary. For example, someone earning $50,000 per year shouldn't pay more than $500 per year for insurance.
However, there are a number of reasons why you might pay premiums that are greater than 1% of your annual salary. For example, you and your adviser have determined that you need higher levels of insurance cover which in turn costs more.


Is your insurance at risk of being cancelled?

Super funds are also required to cancel the insurance in your super account if it hasn't received a contribution or rollover for 16 months. If you're with AMP, we'll let you know if this might happen to you and give you ways to keep it, if you wish.
If the insurance in your super account is cancelled because of these laws, we must transfer the account to the Australian Tax Office (ATO) if the balance is below $6,000. Some exceptions apply. 
 
Insurance available in AMP super

Changes you can make to your cover

Increase your cover amount
You may be able to apply for a higher level of insurance cover without needing to answer health and lifestyle questions when you first join your employer's super plan as a default member. Learn more in your insurance guide fact sheet, or plan summary. Getting financial advice may also be a good idea.
Call 131 267
Reduce or cancel your insurance

You can reduce your cover by calling us. Please note that if you do, you will not be able to increase it again in the future without going through underwriting, and your insurer may not agree to increase your cover down the track.
Call 131 267

Reinstate your insurance

If your insurance was cancelled, you can ask us to reinstate it within the time frame we provided – you may also need to answer some health and lifestyle questions.
Working out your insurance needs
As life changes, your insurance needs may too. It's important to keep reviewing your cover to make sure it continues to be right for you. Here's a simple check:

Ask yourself how much money you or your family would have if you were to become disabled or pass-away.
Compare that with how much money your family might need in the same situation, including how they'd manage paying for day-to-day costs like food, power bills, child-care and mortgages.
 The difference between the two can give you some guidance for how much insurance you may need.

A financial adviser can help you work out your insurance needs. Our calculator might also be a good place to start too.
 
Reinstatement review update
In the October 2021 Signature Super annual product update, we shared that we're reviewing proposed changes to the reinstatement of insurance, where it's offered by other insurers (not AMP Life). And that we'd provide an update about these changes on this web page after 31 December 2021.
These changes are still under review and we'll provide another update here, after 27 February 2022.
You might also be interested in
Call us
Mon - Fri: 8:30am to 7pm (AEST)

Complimentary super health check
Book a complimentary 20-minute chat with a super coach at a time that suits you.
Book now
Get financial advice
Connect with a financial adviser who can help you reach your financial goals
Learn more
Products in the AMP Super Fund and the Wealth Personal Superannuation and Pension Fund are issued by N.M. Superannuation Proprietary Limited (N.M. Super) ABN 31 008 428 322 (trustee), which is part of the AMP group.

This information is provided by AWM Services Pty Ltd ABN 15 139 353 496, AFSL No. 366121 (AWM Services) and is general in nature only. It hasn't taken your financial or personal circumstances into account. It's important to consider your personal circumstances and read the relevant Product Disclosure Statement, Target Market Determination or Terms and Conditions available from AMP at amp.com.au or by calling 131 267, before deciding what's right for you.
The super coach session is a super health check and is provided by AWM Services. It is general advice conversation only. It does not consider your personal circumstances. Taxation issues are complex. You should seek professional advice before deciding to act on any information on this webpage.
You can read our Financial Services Guide online for information about our services, including the fees and other benefits that AMP companies and their representatives may receive in relation to products and services provided to you. You can also ask us for a hardcopy. All information on this website is subject to change without notice. AWM Services is a part of the AMP group and can be contacted on 131 267 or askamp@amp.com.au.
The information is current as at June 2021.
 
1 'Fiscal Impacts of Removing Insurance in Superannuation' Rice Warner 2018
2 An inactive account is a super account that has not received any contributions or rollovers for 16 months. 
3 Taxation issues are complex and the decisions you make can affect the amount you receive at claim time. You should seek advice to determine whether holding insurance through super is appropriate for you. The insurance premiums are deducted from your super balance, reducing the money available for your retirement. If you are not making regular contributions to your super, the deduction of premiums may impact your retirement savings balance over time