There's good debt and bad debt
Good debt is when you borrow to invest and your investment produces more income than the cost of the borrowing. It's also good debt if, despite the borrowing costs, the investment is likely to increase in value after you have invested, like property or shares. An education loan is also generally considered to be good debt, as it should enhance your career prospects.
Bad debt happens when you borrow to invest but the value of the investment declines over time, or if you borrow to fund your lifestyle. Bad debts include things like a car loan or borrowing money to pay for an overseas holiday.
It isn't always possible to avoid bad debt, but it's worth trying to minimise it. And if at all possible, avoid credit card debt that can easily spiral out of control with such high interest rates.
Know your debt options
Getting on top of your debt
Whether it's a mortgage on the family home, a loan for the new car or school fees, the trick to managing your debt is to make sure you use it sensibly. Here are a few steps to help you get on top of what you owe:
clarify which debts are good debts and bad debts
consider the terms of any loans (eg which are more important, expensive and flexible)
take steps to reduce your debt
minimise financial risk and protect yourself against the unexpected
review your situation.
Prioritising your debt
Prioritising your debt means identifying the ones costing you the most in interest, penalties or fees, then addressing these debts in order of priority. This can help you stay ahead of your debt and minimise the fees and charges you pay.
Consolidating your debt
Over time, it's easy to build up small debts here and there. Individually, they may not seem like a lot, but it may mean you're paying higher interest rates and lots of extra fees, which can keep you in debt longer and really impact your lifestyle.
By putting all your debts into one loan, you can get a clearer picture of what you owe and potentially save money too.
One approach could be to put your home loan at the centre of your finances by consolidating all your debt and savings into your home loan. Assuming you can cover your repayments, the lower interest rate means you'll pay less interest and pay off your debt sooner.
Paying off your home loan sooner
When it comes to your home loan, it's easy to feel out of control at times. But understanding exactly what you're paying and when you're paying it is the first step to taking control again.
Once you know the ins and outs of your home loan, you'll be in a much better position to start looking at ways to pay off your home loan sooner.
Here are a few questions to help you get started.
What interest rate applies to your loan?
What is the minimum amount you need to repay every month?

Can you make extra repayments to pay off your home loan faster?

Can you change the regularity of your repayments?

How much are you repaying—just the interest or the principal plus interest?

What extra features does your home loan offer? Can you redraw the funds you've already paid if you need cash?

Borrowing vs savings
If you're saving towards a significant goal like buying a car or new furniture you may be tempted to borrow the money. Borrowing to make a purchase is almost always going to be a more expensive way to pay for something. In exchange for receiving money up front, you'll pay interest charges to the lender. Beyond interest, there may be extra fees attached to your debt or other penalties if you can't repay it on time. So before borrowing money, there are some questions you may want to ask yourself.
How much do I need to buy this item?
How long would it take me to save up to buy it?
If I borrow the money, how much will I end up paying for this with interest and other charges included?
How long will it take me to pay this off?
Am I comfortable that I will be able to make repayments?
For big-ticket purchases like a house, it's common to borrow money because of the amount of money you're likely to spend and the long-term nature of the purchase. For smaller purchases, it may be significantly cheaper for you in the long run to save up.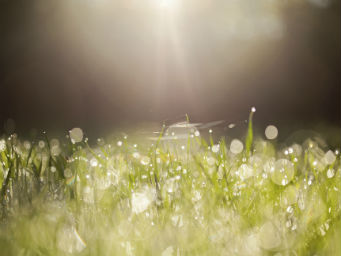 It's important to consider your particular circumstances and read the relevant Product Disclosure Statement or Terms and Conditions before deciding what's right for you. This information hasn't taken your circumstances into account.
This information is provided by AMP Life Limited. Read our Financial Services Guide for information about our services, including the fees and other benefits that AMP companies and their representatives may receive in relation to products and services provided to you. All information on this website is subject to change without notice.
The bank product issuer is AMP Bank Limited.