When it comes to your home loan, it's easy to feel out of control at times. But understanding exactly what you're paying and when you're paying it by creating a budget, is the first step to taking control again. By budgeting, you will understand exactly where your money is going, and therefore be much more able to cut out unnecessary expenses.
Once you know the ins and outs of your home loan, you'll be in a much better position to start looking at ways to pay it off sooner.
Here are a few questions to help you get started.
What interest rate applies to your loan?
What is the minimum amount you need to repay every month?
Can you make extra repayments to pay off your home loan faster?
Can you change the regularity of your repayments?
How much are you repaying—just the interest or the principal plus interest?
What extra features does your home loan offer? Can you redraw the funds you've already paid if you need cash?
Increasing your repayments
If you can afford it, making extra repayments is a great way to get on top of your home loan, particularly if interest rates are low.
Take a look at our extra repayments calculator to see how much time and money you could save by paying more off your home loan.
Making more frequent repayments
Making more frequent home loan repayments is a simple way to save on interest, pay off your loan sooner and start to build equity in your home.
Changing the frequency of your home loan repayments may not seem like much, but over time it can make a big difference to the amount of interest you pay.

For any help or questions, call us on:
13 30 30
Monday to Friday
8.00am – 8pm (AEST)
Saturday and Sunday
9am – 5pm (AEST)

Lost / Stolen Cards 24 hours 7 days
Extra repayments calculator
See how much time and money you might save by increasing the repayments on your home loan.
Get started
RapidPay calculator
Find out how you could save thousands of dollars in interest and pay off your loan sooner.
Calculate now
Benefiting from low interest rates
Low interest rates create a variety of opportunities, depending on your circumstances and what you're looking to achieve with your finances.
If you're a borrower, low interest rates could be an opportunity to lock in part of your home loan at a low fixed rate to give you some protection against rates going up.
An offset account is a savings account typically linked to a variable rate home loan. It allows the amount you have in savings to reduce the balance of your home loan for the purpose of calculating interest charges.
Work out how much time and interest you can save by offsetting your savings against your loan and reducing your loan interest with our loan offset calculator.
Over time, it's easy to build up small debts here and there. Individually, they may not seem like a lot, but it could mean you're paying higher interest rates and lots of extra fees, which can keep you in debt longer and really impact your lifestyle.
By putting all your debts into one loan you can get a clearer picture of what you owe and potentially save money too.
One approach could be to put your home loan at the centre of your finances by consolidating all your debt and savings into your home loan. Assuming you can cover your repayments, the lower interest rate means you'll pay less interest and pay off your debt sooner.
Taking advantage of low interest rates
Show more
When rates are low
When interest rates are low, it could be a good time to get ahead with your mortgage.
You should consider a few options:
paying more than the minimum loan repayments
fixing part of your loan at the lower interest rate so it's not affected by rate rises—but remember you won't get the benefit of any rate falls
putting some savings aside in assets you can easily access if times get harder.
And even if interest rates fall further, it could be worth maintaining your current level of repayments. With a lower interest rate, you'll be paying your home loan off quicker and reducing the impact of any potential increases in the future.
Remember, if you repay all or part of the money owing during any fixed period, you may need to pay break costs. This cost can be significant and changes daily.
Switching to a home loan with a lower interest rate
Regardless of your current interest rate, the reality is that rates will go up and down over the life of your home loan. So it's important to consider all the features of your loan to make an informed decision.
If you're thinking about switching home loans, here are a few questions to think about.
Can I open an offset account with the new loan?
Am I currently locked into a fixed rate?
Can I make extra home loan repayments to pay off my loan sooner?
Can I access the equity in my home with a redraw facility that allows me to withdraw any additional repayments I've made?
What fees will I pay my lender?
What costs will apply if I run into difficulties with my repayments?
What other costs will I face, such as early exit fees, break cost fees on fixed rate loans or set-up fees on the new loan?
Remember, if you switch to a loan with a lower rate, you could find yourself without the flexibility you need.
Using your super lump sum to pay off your home loan
Show more
If you have more years remaining on your home loan than you do in the workforce, you could be facing retirement still owing money on the family home.
Unless you want to delay your retirement, it's tempting to take your super as a lump sum and use it to pay off what remains of your home loan. But it's not necessarily the best option for everyone.
If you're close to retirement, there are other ways to consider dealing with your home loan debt.
You could:
invest in your super savings and use the earnings to continue your loan repayments
downsize to a less expensive property and use the profit to pay off the home loan on your new home.
You should consider seeking advice from a financial adviser, as some of these strategies can be complex.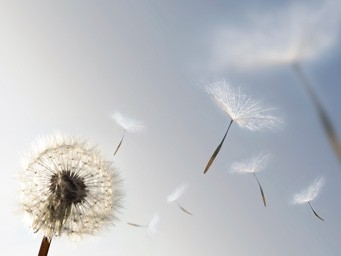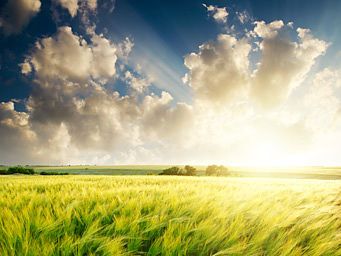 It's important to consider your particular circumstances and read the relevant Product Disclosure Statement or Terms and Conditions before deciding what's right for you. This information hasn't taken your circumstances into account.
This information is provided by AMP Bank Limited. Read our Financial Services Guide for information about our services, including the fees and other benefits that AMP companies and their representatives may receive in relation to products and services provided to you. All information on this website is subject to change without notice.
The credit provider and product issuer is AMP Bank Limited 15 081 596 009, AFSL and Australian Credit Licence 234517.