Accessing your accounts
You can access your accounts from the Accounts menu from either the Overview page or the relevant product page. You can also reorder your accounts so the ones that are most important to you appear at the top.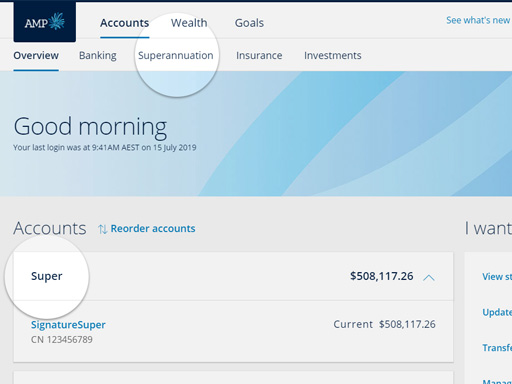 Managing your personal settings
In the personal settings menu you can update your personal details; change your username and password; manage your communication preferences; manage your non-AMP accounts; and manage linked accounts.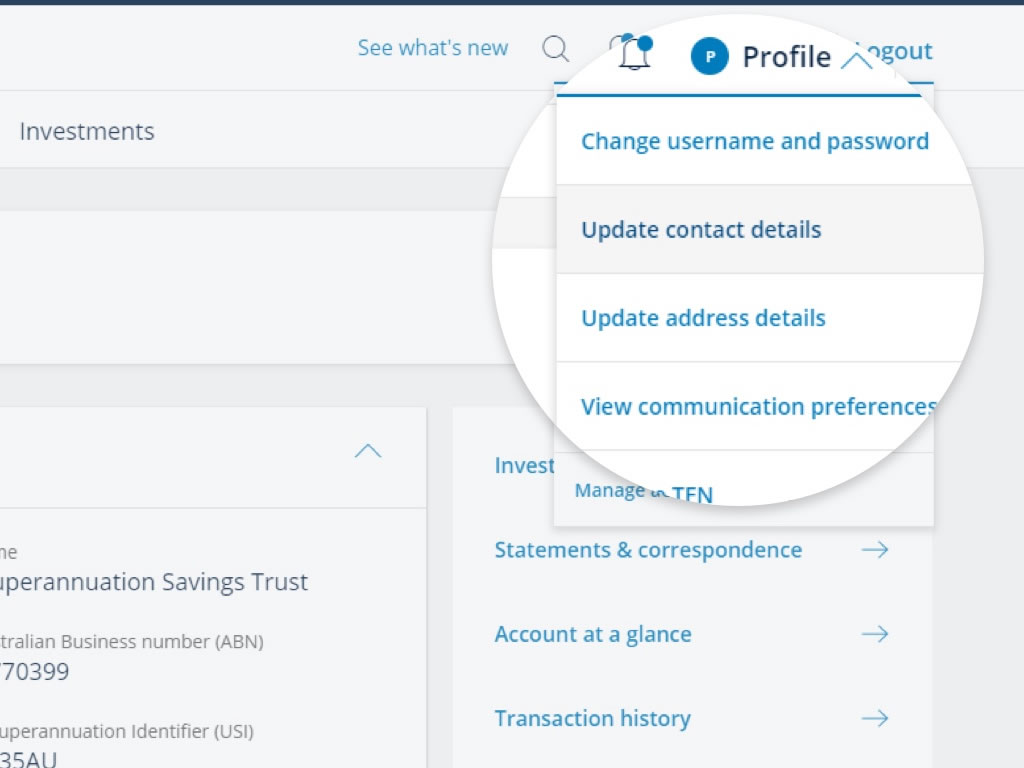 Completing key tasks
The I want to menu will help you find popular tasks related to the page and account that you are viewing.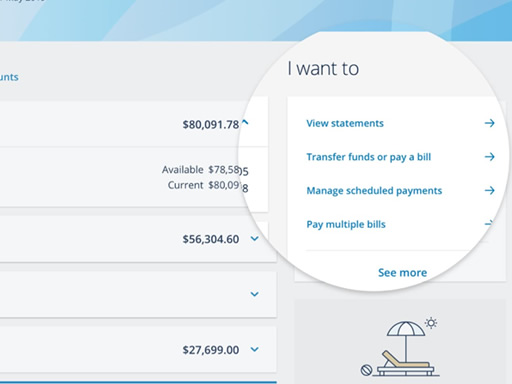 Switching between profiles
If you have multiple personal, business and/or trust profiles for which you are an authorised signatory, you can easily switch between these by selecting the profile drop-down menu.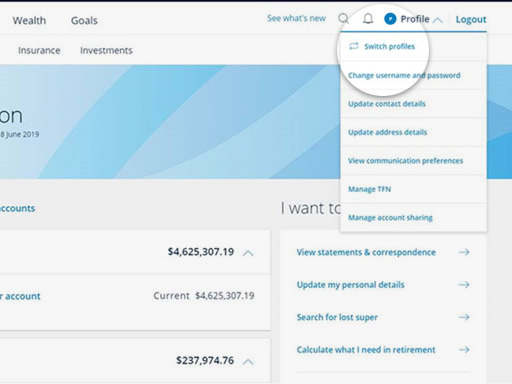 Managing your whole of wealth
You whole of wealth view represents all your AMP and non-AMP assets and borrowings to provide a complete view of your money. You can click on each segment of the pie chart to view details of the different product groups and associated accounts (e.g. super, insurance, investments and banking).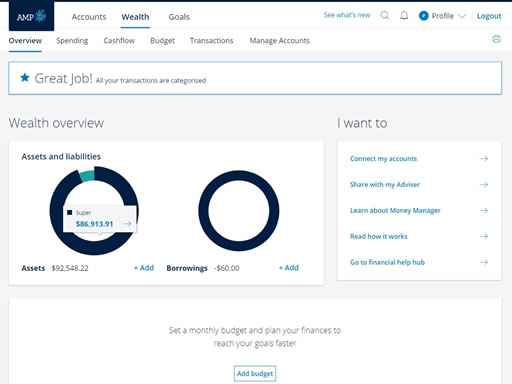 Managing non-AMP accounts
You can add external accounts (accounts held outside AMP) including the value of your home or shares to your dashboard to provide you with a complete view of money.