What is lost super?
Did you know that in 2014 there were approximately six million 'lost' superannuation accounts which contained over $16 billion in total?1 This means there is more than $16 billion in unclaimed super just sitting there, waiting for the proper account holder to claim it. You might have unclaimed superannuation savings you didn't even know about.
Many Australians hold multiple active super accounts, and each fund attracts its own fees and charges. This means you probably have your super monies scattered through multiple active and lost super funds, and over the duration of your working life this could cost you thousands of dollars. If you find your lost superannuation and consolidate it into a single account, you might save yourself thousands of dollars.
How did my super become lost super?
You might have lost track of your superannuation. Maybe you have changed jobs? Maybe you changed your name or changed your address? If you have held multiple jobs and have had multiple super funds, they can become lost super funds easier than you think.
A super fund will report you to the Australian Taxation Office (ATO) as a lost member if:
The fund is unable to contact you
The super fund has not received any rollover amounts or contributions from you in the previous five years, or
Your account was shifted from another super fund as a lost member account, and the new fund is unable to contact you.
What is unclaimed super?
In the cases described above, the ATO will have a record of your lost super fund, but the money will remain with the fund. However, in some situations, the fund is required to transfer this money to the ATO. It is then called unclaimed super.
A fund is required to pay lost accounts to the ATO in a number of circumstances, including:
When the lost super account is smaller than $6,000, and
When the super fund has not received any money into a member's account in the past year and there are insufficient records to ever identify the owner of the account.
This money sits with the Tax Office until claimed.

Why should I find lost super?
The financial advantages can be considerable if you find your lost super. It will allow you to consolidate your superannuation into one account, potentially saving you thousands of dollars over the duration of your working life. Each super fund carries its own fees and charges, so it makes sense to consolidate.
Many people believe it is not worth the hassle, because they think their lost super accounts will only contain a small amount of money. But this attitude ignores compound interest, which could grow superannuation exponentially over a person's lifetime.

Another major benefit of consolidating your super funds is that this allows people to more easily track their finances. You can also make sure that your money is sitting with the super fund of your choice. For example, when your unclaimed funds sit with the ATO, you have no control over your super; but if your money is consolidated with a super fund, you can choose the product which best suits your needs and goals.
How do I find my lost super and consolidate my accounts?
Show more
There are a number of ways you can find your lost superannuation, many of which involve considerable legwork.
1) You can contact all of your previous employers to find out which super funds are on their records. If some of your super has been transferred to the ATO you can check your super using the ATO online services through myGov. In some cases unclaimed super is under the administration of an individual state or territory, and you will have to contact each relevant state department.
2) You could contact the Australian Securities and Investments Commission. Then, once you have found your accounts, you will need to consolidate them.
There is an easier way. AMP customers can use our Super Search tool to locate your super, including active super funds, lost super funds and unclaimed super. Once you've located your lost super funds, you can use AMP's Consolidate Now tool to bring together your superannuation and start saving money.
Our lost super service is easy and it's free.
1Australian Taxation Office, Research and statistics―super accounts data overview, 2015.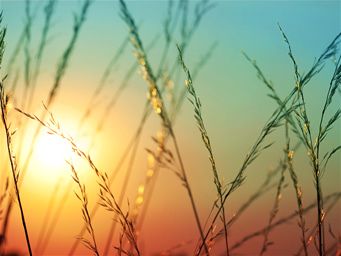 It's important to consider your particular circumstances and read the relevant product disclosure statement before deciding what's right for you. This information hasn't taken your circumstances into account.
This information is provided by AMP Life Limited. Read our Financial Services Guide for information about our services, including the fees and other benefits that AMP companies and their representatives may receive in relation to products and services provided to you. All information on this website is subject to change without notice.


1 Australian Taxation Office, Research and statistics―super accounts data overview, 2015.