Wealthview eWrap
Want to wrap all your investments into the one simple investment, superannuation and pension account?
With WealthView eWRAP, you and your financial planner can choose the investments that best suit your needs. You can easily switch between investments whenever you need to.
Get access to managed investments, shares and cash through this single, easy-to-use account. Save for your retirement goals by working with your financial planner to build a portfolio of investments to suit your needs.
Features
Access to the expertise of experienced and reputable fund managers
Access to wholesale funds offering lower fees
Flexibility to change and mix your investments
Online access to your account and transactions
Flexible fees across managed investments and shares, with a single administration fee
A simpler, consolidated tax statement
The convenience of a cash account with competitive interest rates.
Find an adviser
Choosing the right financial adviser is an important decision, which is why AMP has developed a tool that enables you to find an expert who is right for you.

Find an adviser
WealthView eWRAP - Super
WealthView eWRAP - Super is a simple and convenient way to build and manage your retirement savings by combining a range of investments in a single superannuation account.
By wrapping your managed funds, shares and cash into a single account you'll enjoy consolidated reporting and continuous online account information, making it easy to track and manage your portfolio. So you can focus on your investment strategy, not administration. Superannuation clients can also access a range of insurance options.
WealthView eWRAP - Pension
WealthView eWRAP - Pension gives you the freedom to wrap a range of investments into a single, easy-to-use pension account - including managed funds, shares and cash. So you'll enjoy the flexibility of choosing from a wide range of investments, letting you build a highly diversified portfolio.
You'll benefit from simple, consolidated reporting across your portfolio, making it easier for you and your financial adviser to manage your financial affairs. And you can track your investments anytime, anywhere, through convenient online account information.

WealthView eWRAP - Investment
WealthView eWRAP - Investment provides you with easy access to a wide range of managed funds, shares and cash. Along with streamlined administration, you'll benefit from extensive online reporting, giving you and your financial adviser more visibility and control of your investments.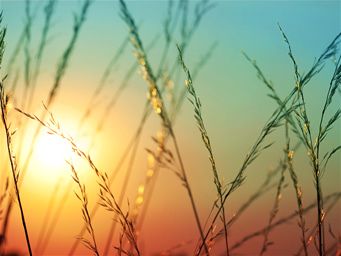 It's important to consider your particular circumstances and read the relevant Product Disclosure Statement before deciding what's right for you. This information hasn't taken your circumstances into account.
This information is provided by AMP Life Limited. Read our Financial Services Guide for information about our services, including the fees and other benefits that AMP companies and their representatives may receive in relation to products and services provided to you.
All information on this website is subject to change without notice.
The issuer of Wealthview Super is N. M. Superannuation Proprietary Limited ABN 31 008 428 322.