What are your financial goals?
Your financial goals are unique to you. Whether you're thinking about taking your finances to the next step or planning for retirement, there's help available. A financial adviser can put a fresh perspective on your current financial position and what it will take to achieve your goals.
Find an adviser near you
Search by location or expertise, view profiles, create your own shortlist and select the adviser who's right for you.
The value of advice
We think an adviser is like a personal coach for your money. They bring the right knowledge, expertise and guidance to identify your specific goals and help you achieve them. And a little planning early on can go a long way.
Watch our video to see the stories of how people identify the need for financial advice, the kinds of recommendations they receive and how they benefit.
How can an adviser help you?
To help you get whatever you want out of life, it's good to keep track of where you are and where you want to be. An adviser can help you:
budget and manage your money
choose the right investment strategy
plan for your retirement
protect you and your family
make the most of your superannuation.
The first time you meet with an adviser, they'll want to know about you, your life and your finances. They need to understand your current situation and your goals, so they can provide you with tailored advice.
They may want to know about:
you—your age, how healthy you are and how many children you may have
your business—how long has it been running, how has it been performing and how much does it cost to run.
your super and insurance details
your income and expenses—your income, your family's income, any future income, any inheritance, your day-to-day expenses and your future expenses
your investments—current and planned investments, assets and liabilities
your tax situation—tax paid and tax owed.
Your adviser will take this information and come back to you with personalised advice. It's then up to you to decide how you'd like to use their recommendations.
Your adviser will summarise their recommendations based on their analysis of the information you've provided them. They'll give you a document called a statement of advice (SOA). The advice they give is just that—recommendations, and you need to decide if you want to go through with them.
Financial advice shouldn't end with the handover of an SOA. Go through your advice and ask your adviser any additional questions you have.
Do you understand the advantages and disadvantages of their advice?
Do you believe they have carefully gone through your information and provided you with tailored advice?
Have different alternatives been identified?
Has the adviser taken your risk tolerance into consideration?
If your adviser has recommended any products as part of their advice, they'll provide you with the Product Disclosure Statement (PDS) for these products. The PDS outlines the features and charges of the product. It's recommended you review this in detail at home and only agree to take on the product, if you understand the advantages, and any disadvantages, of switching or adding the new product.

Get the most out of your adviser relationship
Show more
After your financial adviser has helped you create a personal financial plan that you're happy with, it's important to make sure you implement your strategies and review your plan as your circumstances change.
Reviewing your plan annually can help to make sure you're still getting the most from your money and it continues to provide you with what you need.
This is why it's best to form a long-term relationship with your chosen adviser and stay on top of your plan. But remember, you're in control and can decide whether to stop, change or continue at any stage. You need to be comfortable every step of the way.
Get informed before seeing an adviser
Show more
Some insight into wealth management can go a long way. With a better understanding of some financial aspects that apply to your life stage, you can make the most of your adviser's recommendations.
Learn more about ways to:
set up your kids for the future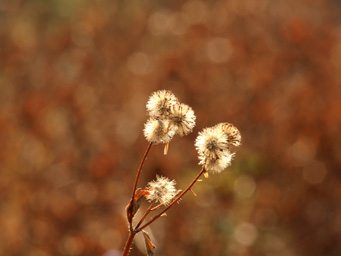 It's important to consider your particular circumstances before deciding what's right for you. This information hasn't taken your circumstances into account.
This information is provided by AMP Life Limited. Read our Financial Services Guide for information about our services, including the fees and other benefits that AMP companies and their representatives may receive in relation to products and services provided to you. All information on this website is subject to change without notice.
The credit provider and bank product issuer is AMP Bank Limited, Australian Credit Licence 234517.