Here's a simple super and retirement solution for your business and your employees. AMP Flexible Super puts your employees in control with an all-in-one super and retirement product.
What your business gets:

a super solution with the flexibility you want - without the complexity
easy set-up with no minimum contributions
eSuper, an online facility to easily manage super payments.
What your employees get:
a super solution to take with them throughout their career to retirement
three simple investment levels to choose from
option to include insurance cover at group insurance rates1
useful digital tools, and face-to-face and online education to help them understand super, budgeting, debit and retirement
ability to transition seamlessly into a Flexible Super pension when entering retirement.
A simple approach to investment
AMP Flexible Super gives your employees the flexibility they need at every stage of their lives, with features that they only pay for if needed. It also makes things easy with a choice of three investment levels from simple to more sophisticated options.
This product includes a MySuper authorised investment option. This is the AMP MySuper Balanced default investment solution, which is well diversified across a broad range of investment markets and focuses on delivering sound long-term returns.

Find out more about the investment options for your employees.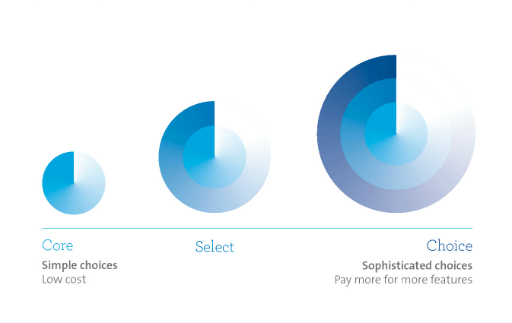 Protection for employees and their families
AMP Flexible Super plans generally have insurance benefits payable in the event of death, terminal illness and total and permanent disablement (TPD). It can also provide include income protection in some cases.
In 2018, AMP paid more than $1.21bn in claims across its trauma*, life, terminal illness, TPD and income protection insurance policies. The approach to processing claims is proactive, fair and transparent and we'll be there for your employees every step of the way, if they need to make a claim.
* Please note: trauma insurance is not always available inside super. 
Find out more
For more information about AMP Flexible Super, you can: call us on 131 267
For any help or questions, call us on:
Monday to Friday, 8.30am – 7pm (AEST)
If you're already with AMP, contact your AMP account manager. 
Important Information
Products in the Super Directions Fund and the Wealth Personal Superannuation and Pension Fund are issued by N.M. Superannuation Proprietary Limited (N.M. Super) ABN 31 008 428 322 (trustee), which is part of the AMP group (AMP).
Before deciding what's right for you, it's important to consider your particular circumstances and read the relevant Product Disclosure Statement or Terms and Conditions available from AMP at amp.com.au or by calling 131 267.
Any advice and information provided is general in nature, hasn't taken your circumstances into account, and is provided by AWM Services Pty Ltd ABN 15 139 353 496 (AWM Services), which is part of the AMP group (AMP). Read our Financial Services Guide for information about our services, including the fees and other benefits that AMP companies and their representatives may receive in relation to products and services provided to you. All information on this website is subject to change without notice.
AMP Flexible Super is a registered trademark of AMP Limited (ABN 49 079 354 519).
Any video content on this page was current on the date it was published. As a result of changes to the business from time to time, including changes to product, product issuer, services, trust, trustees and other entities, the information may no longer be current. For up to date information, we refer you to the relevant product disclosure statement and product updates.