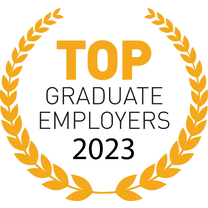 Our Program
Flexible. Connected. Unique.
The AMP graduate program provides the pathway to create your tomorrow.
Your program. Your rotations. Your AMP.
The AMP graduate program offers you a personalised development opportunity like no other.
As a graduate, you will complete a two-year rotational program within the business stream of your choice providing you with the flexibility needed to create your tomorrow. Taking on meaningful work from day one, you'll be guided through a tailored training program which aims to accelerate your personal and professional development.
Program Streams
At AMP we trust our people and give our graduates the connections and flexibility to make a difference. The needs of our clients are diverse, and so are we.
We welcome and encourage applications from all undergraduate degrees. Explore below each of the business streams available for our Graduate program and see where your passion could take you. Full role profiles are available under each stream profile.
Graduates obtain hands-on foundational accounting experience within AMP Finance, ensuring they have a breadth of experience for a successful career post program. The skills learnt on the rotational program align with the professional study of the CA which is completed as part of the graduate program. Graduates will be financially supported in their completion of the CA program.
Read the full role profile here

The Financial Services stream provides graduates with a holistic understanding of the wealth management and retail banking industry. Graduates complete rotations within a broad range of areas across the business with opportunities to gain experience in product design and development, strategy, customer insight and analytics and digital.
Read the full role profile here
The Technology graduate program offers pathways for graduates who want to apply their skills in an innovative and global environment. With a focus on designing, developing and enhancing our technology systems and architecture, our graduates are drivers of change who are passionate about creating market leading customer and employee experiences. Providing the opportunity to grow transferrable capabilities including extensive programming, coding, development, analyst and change skills, the Technology graduate program puts our graduates at the forefront of an ever changing Technology landscape.
Read the full role profile here
Graduate Life
At AMP we strive to create an environment where people can shine and one that offers guidance and support, whilst being enough flexibility enough to ensure you can make the most of your life, both professionally and personally.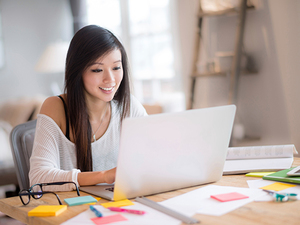 Flexible Rotations
Over the two-year period of the graduate program, you'll have the chance to rotate through a number of teams in your selected business stream, helping you to work out what's right for your skills and interests.
The flexible nature of the rotational structure helps you build skills and take on meaningful, challenging work from the very start of your journey.
Leaders who wish to have a graduate as part of their team have to submit a rotation opportunity that provides development for their graduate and a real chance to make a contribution to their business area and AMP's overall strategy. The rotation leaders then present this opportunity to the graduates who nominate their individual preferences for their next rotation.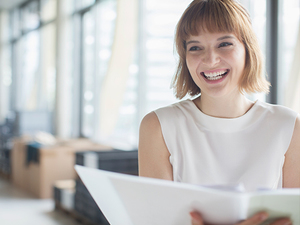 Professional Development Program
A tailored professional development program overlays the rotations and includes a series of formal workshops, technical skills training, insight sessions, lunch & learns and networking opportunities with senior executives and mentors.
Your rotation leader will ensure that you are given the tools you need to perform the tasks required in your rotation and include you team meetings, events and projects that will add to "on the job" learning experience. You'll be encouraged to leave a legacy in each team you rotate through and add value to existing frameworks.
In your second year, you'll work on a Business Improvement Project (BIP) with other members of your cohort the chance to win funding towards piloting your idea after presenting your findings to a panel of senior leaders.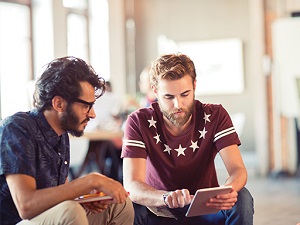 Support Network
Sharing your experiences with your cohort you'll start building network of people who understand your value and are committed to your development and success start from the day of offer.
The Graduate Program Talent Manager oversees the program from end to end and your Graduate Champion will act as a mentor through your journey and your Buddy from a previous cohort will share their lived experiences with you.
Graduates are seen as a great asset to AMP, and you will have the wider Graduate Alumni Community to lean on as well as access to senior leaders in the business.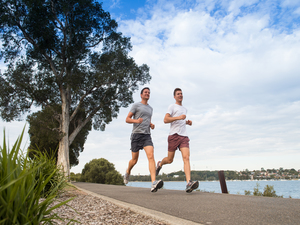 Wellness & Benefits
As part of your remuneration package, you will receive a competitive base salary plus 12% superannuation. You'll be entitled to 20 days annual leave per year with the option to take up to 4 weeks additional leave via purchase leave.
You will have access to a special employee home loan package and everyday banking solutions at AMP Bank.
Through the AMP Advantage app, you can access a wide range of retail and entertainment discounts.
There is nothing more important than wellbeing and AMP's Be Well program takes a holistic approach to the wellbeing of employees and considers physical, personal, psychological and environmental factors. Everyone at AMP is encouraged to take some time out and there are numerous events and seminars to attend throughout the year as well as access to the Wellbeing Gateway app.
The We Flex approach acknowledges that flexible working is for everyone and gives leaders and employees the autonomy to agree how, when and where work is done in support of our inclusive workplace.
AMP's Employee Assistance Program (EAP) focuses on Coaching, Health, Advice, Mentoring & Psychological Wellbeing (CHAMP) and has numerous free and confidential service available to all AMP employees and their immediate family, including counselling, wellbeing coaching, nutritional planning, financial mentoring, and legal advice.
Find out more about working at AMP.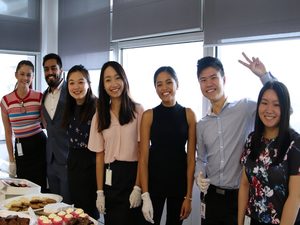 Community Contribution
The AMP Foundation has invested more than $100 million into the community through partnership with charities and other not for profit organisations since 1992.
Via the AMPlifiers program, employees and aligned advisers are able to make a positive impact to their communities via paid volunteering opportunities, fundraising and payroll giving.
Started in 2014, The AMP Tomorrow Fund gives amazing Australians doing great things the chance to share $1 million in grants each year. It's open to individuals of all ages, walks of life and interests who are working towards a goal that will have a positive impact on the community but need help to take it to the next level.
Reconciliation 
AMP's Innovate Reconciliation Action Plan (RAP) vision is to empower and work collaboratively with Australia's First Peoples to promote financial wellbeing and implement reconciliation initiatives. Through our RAP, we aim to develop cultural understanding, create opportunities for Aboriginal and Torres Strait Islander communities and proudly celebrate Australia's heritage.
Inclusion & diversity 
AMP is committed to providing a diverse and inclusive working environment where high performing people choose to work.
The AMP leadership team and the AMP Limited Board support a diverse and inclusive workplace at all levels of the organisation and believe this will build a culture where diversity of thought is a competitive advantage, people and their ideas are respected, and innovation is fostered.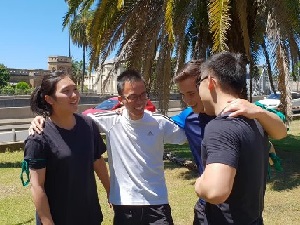 Sustainability
Sustainability approach
As custodians of our customers' money and future, we face complex economic, social and environmental challenges which bring both risks and opportunities. Our approach to sustainability is built around three core areas of stakeholder focus: our customers, our people and partners, and our communities and environment.
Detailed performance data on our sustainability performance published annually on our sustainability website.
Managing climate risks and opportunities
AMP recognises climate change is a defining global economic and environmental challenge that is impacting our business, our clients and society. AMP has been carbon neutral since 2013 and supports the goals of the Paris Agreement to keep the increase in global temperatures to well below two degrees. You can see more information around how we manage climate-related risks and opportunities in the Climate Change material issue section of our 2022 Sustainability Report.
Managing modern slavery risks
AMP is committed to conducting our business in an ethical and professional manner. We consider the broader impacts to society of our own business operations, purchasing and investment decisions and understand the role we can play in the financial sector to address risks of Modern Slavery across our value chain. You can find out more information on our approach to managing modern slavery risks in our 2022 Modern Slavery Statement.
Rebecca
Technology Graduate 2023
Bachelor of Engineering (Honours) Biomedical/Bachelor of Science (Medical Science) from University of Sydney
One of the main draw cards for the AMP graduate program was the opportunity to rotate into different roles around the business. Technology is such a broad field and coming straight out of uni, it can be hard to know exactly what you want to do. Since joining AMP, I have learnt so much about the corporate world, the business itself and the financial services industry in general.
Since joining AMP, I have had so many amazing opportunities that really confirm I made the right decision joining this program. The support we receive for professional development is unparalleled and motivates me to constantly challenge myself and seek opportunities to step out of my comfort zone.  Finally, the people here create a nurturing and supportive culture unlike any other, you truly feel like a valued employee.
Joshua
Accounting & Finance Graduate 2023
Bachelor of Commerce (Accounting) from Macquarie University
I chose the AMP Graduate Program because I recognised the value in the rotational style of the program. The ability to explore a variety of business areas whilst developing a diverse range of skills is paramount to someone out of university into the corporate workforce and the support within the graduate program and larger business as a whole is both consistent and always constructive. Thus far in the graduate program I've been able to participate in Senior leadership forums, team building activates both within the graduate program and with my rotational teams and have had the privilege of giving back to the community through several programs run through the AMP charitable Foundation all of which have been pivotal experiences in my early career development.
Being a part of AMP as a graduate you really feel like you're part of something bigger, whilst also always getting the critical support that the amazing culture of AMP provides.
Victoria
Financial Services Graduate 2023
Bachelor of Commerce (Major in Finance) and Bachelor of Science (Major in Psychology) from University of New South Wales
The AMP Financial Services graduate program offers a wide variety of rotational opportunities to really set one up with broad understanding of the business and value chain whilst enabling you to engage in hands-on tasks. The diversity of the rotations really allowed me to draw from both my Finance and Psychology background and encourage my professional development. The warmth and support I've received from everybody at AMP provide a seamless transition from studying to fulltime work. I found the program to be well developed and focused on building each graduate up with a strong support network through establishing meaningful relationship with other graduates, rotation managers and supervisors. Furthermore, I have been able to collaborate with many others who are willing to share their knowledge and experience, giving me the opportunity to develop my own skillset across different projects and initiatives.
Sumeet
Technology Graduate 2023
Bachelor of Software Engineering (Hons) from University of New South Wales
The AMP technology graduate program offers amazing opportunities to set me up as a graduate who isn't too sure of their exact career direction. The program's rotations really stand out to me due to the incredible variety they offer. From financial crime to app development to test automation, there are so many career paths available. Each rotation presents a fresh set of challenges and exposes graduates to different areas of technology, ensuring continuous growth and development.
Secondly, the level of support within the program is exceptional. From the graduate champs and buddies to the approachable managers, there is a strong support system in place without the feeling of micromanaging. Moreover, the frequent networking events ensure that I am always connected and never left behind.
Most importantly, the program has given me the opportunity to take ownership of projects and truly make an impact within the company. Being entrusted with responsibilities and witnessing my contributions shape the organization gives me a sense of fulfillment and motivates me to keep going and challenge myself at AMP
Ivan
Financial Services Graduate 2021
Bachelor of Commerce (Major in Financial Economics) and Bachelor of Information System from the University of New South Wales
In a nutshell, my experience at AMP in the Financial Services stream has been awesome. I was attracted to this stream due to its broad rotation offering, which enables one to travel across the value chain and gain a diverse understanding across AMPA and the broader financial system. To this end, I have found that everyone I have met has been incredibly willing to share knowledge and to offer opportunities to contribute on a broad range of projects. I continually have the chance to learn how the different business areas fit together in terms of operations and value to our clients and broader society. Most importantly for me, I have had opportunity right from the start to own my role, hold a stake in the projects I contribute to, and tangibly increase both my technical and soft skill set. The people I work with, the learning opportunities, and the actual work itself, have made my time at AMP an illuminating experience so far.
Kavya
Accounting & Finance Graduate 2021
Bachelor of Applied Finance/Bachelor of Commerce (Professional Accounting) from Macquarie University
I chose AMP's Graduate Program because I recognised the need to rotate and explore multiple business areas and functions and get a sense of the diversity in teams across this prestigious financial services institution. Some of these areas include Group Planning and Performance, Internal Audit and Statutory reporting, alongside electives to your own liking. Graduating out of University, it can be daunting putting your finger on a single area to specialise in considering the broad financial service environment, and choosing this program allows me to personalise my path to my dream career. There is an ongoing investment in the graduates and this is something that has motivated me to allow myself to exit my comfort zone and accrue professional and personal development.
Howe
Financial Services Graduate 2022
Bachelor of Commerce (Major in Finance) and Bachelor of Science (Major in Mathematics) form the University of New South Wales
My experience in the AMP Graduate program has been nothing short of exceptional. Apart from working for a prestigious long standing financial institution, there is a real focus on professional development and the networking opportunities are second to none.
In my current stream I have the constant opportunity to work on impactful and meaningful projects, continuously upgrade my hard and soft skillsets as well as see how the business as a whole works. While daunting at first the high performing, caring and helpful staff in the business really have helped me learn extremely fast, fit in and clarify my career going forward.
The rotation-based nature and offerings of the Graduate program really allows me to expand my professional toolset, push beyond my comfort zone and learn things that I never saw myself learning prior to joining.

Mal
Technology Graduate 2022
Bachelor of Engineering (Honours) Biomedical from Swinburne University of Technology
I selected the AMP graduate program as it would allow me the opportunity to rotate and discover different areas and teams within the Technology stream. Prior to joining AMP, I was unsure about the career path I wanted to pursue but this program has enabled me to gain exposure to multiple areas of the business and explore my interests. The program also has a strong focus on personal and professional development which has motivated me to challenge myself continually. The rotations have not only provided me with insight into how different areas of the business operate but also the opportunity to work alongside individuals who are encouraging and supportive every step of the way.

Cass
AMP Capital Graduate Alumni 2020
Bachelor of Marketing and Media from Macquarie University
Current role: Sustainability Analyst
When I graduated from university, I didn't want to pigeon hole myself in any particular role. The rotations in the Graduate Program at AMP let me test out different parts of the business that I was interested in until I was confident that I knew where I wanted to work more permanently. At first, I was interested in the flexibility that offered, later I realised that the experience in different rotations also gives you a unique understanding of the business and how that fits together. This is extremely valuable moving into any permanent role, and the network you build up along the way makes that a smoother process.
Kelly
Technology Gradate 2020
Bachelor of Commerce-International Business and Decision Science from Macquarie University
Current role: Data Analyst
Prior to joining AMP, I was looking for an opportunity which would allow me to explore my interests in Technology because I wasn't sure which area of Tech I'd like to pursue. Since joining the program, I have been able to do that, and more.
The program has since offered a wide range of rotations across multiple areas of the business including in Digital, Cyber Security, Data, Cloud, and Automation. This has enabled me to gain exposure to diverse programs of work where I have been able to take ownership and really contribute in a meaningful way.
Ciara
Technology Graduate Alumni 2017
Bachelor of Mathematics (Advanced) majoring in Mathematics and Computer Science from the University of Sydney
Current role: Threat Intel Specialist
Starting in the AMP graduate program, I was given a lot of opportunity to move around different technology teams and see how different parts of the business operate. I was able to own pieces of my own work end to end and see real results. When I started at AMP, I wasn't sure what I wanted to do longer term, but the graduate program was integral in helping me work that out. I rotated into the Cyber Security team in my last rotation and have been there ever since. I've been able to progress and been given opportunities to grow and improve constantly. Without the graduate program, I don't think I would've found a career that I'm so passionate about, in cyber.
Archie
Technology Graduate Alumni 2008
Bachelor of Information Technology from RMIT
I have a strong interest in technology but was not sure which area I could fit in the most after graduating from university. Hence, I chose the AMP grad program which offered rotation opportunities to explore different specialisations within the technology function to help me choose my career path. Since joining the program, I have been able to do that and more.
I started as a Graduate Business Analyst and was given the opportunity work with a few areas which has helped me develop both technical skills as well as the soft skills required in a workplace. AMP have since offered me various opportunities to move up, and across various management roles that have made my experience interesting and rewarding.
These days I'm acting as a Grad Champion to help fresh grads settle into the AMP grad program and provide advice to assist them achieving their career goals.

The AMP graduate recruitment process is based on more than just your academic degree and results.
We look for a diverse range of candidates who can challenge the status quo, take responsibility, are passionate about what they do, and can build real relationships.

Eligibility criteria
To be eligible for the AMP Graduate Program, you will need to meet the below prerequisites:
You must have completed or be completing your undergraduate (Bachelor level) degree in the two years prior to the program start date
At the time you submit your application, you must have Australian or New Zealand citizenship or Australian Permanent Residency status.
Recruitment process
If you have any questions or believe you may require assistance with the application process, you can reach out to the dedicated AMP Graduate Program Talent Consultant at graduates@amp.com.au
Steps of our recruitment process include:
| | |
| --- | --- |
| 1. Online application | Complete an application form and upload supporting documents via the AMP Careers portal |
| 2. Online assessments | Game-based Assessment and Video Interview |
| 3. Assessment Centre | This final stage will include individual interviews and of a case study/presentation |
| 4. Offer and Onboarding | Verbal offers are made after the Assessment Centre followed by a written letter of offer/contract to accept online. Employee onboarding activities including background checks are to be completed before the start date. |