AMP was founded on a simple yet bold idea - that every individual should have the power and ability to control his or her life. This same principal applies to our Graduate Program. At AMP we empower all of our people to make a difference. Each year we bring a diverse group of talented graduates into our organisation with the aim of helping each of them to grow their career of tomorrow.
Graduate applications open on Monday, 19th February 2018 and close midday Monday, 19th March 2018. Our successful applicants will commence employment in early 2019.
Where will your degree take you?
At AMP, we welcome applications from all undergraduate degrees. Explore more information about our business streams below, to see where your passion could take you.
Location: Sydney or Melbourne
The Financial Services stream provides graduates with a holistic understanding of the wealth management industry. Graduates complete rotations within a broad range of areas including Superannuation, Insurance, Bank, and across a range of disciplines including Marketing, Analytics, Products, Customer Insights, Research and Strategy. Find out more.
Location: Sydney
The Accounting & Finance stream provides a structured learning pathway to deliver practical accounting experience whilst graduates are financially supported to attain Accounting qualifications (CA). Find out more.
Location: Sydney
The Actuarial stream provides an outstanding practical grounding in the application of the actuarial skills in a real life context. Graduates will be financially supported to complete the Institute of Actuaries Education program and will complete the program having attained professional standing. Find out more.
Location: Sydney
The Information Technology (IT) stream provides pathways for both graduates who want to apply their skills technically (eg. programming) and those who want to apply their skills in a business focused way. Find out more.
Location: Sydney
The Real Estate stream provides graduates exposure to different facets of the sector, including on the ground property management, financial management of assets and investment management of our Real Estate funds. Find out more.
AMP Capital Infrastructure Investment
Show more
Location: Sydney
The Infrastructure stream provides graduates the opportunity to develop investment skills across all infrastructure sectors including airports, rail, energy and utilities and Public Private Partnerships, globally. Find out more.
AMP Capital Multi-Asset Group / Global Equity & Fixed Income (MAG/GEFI)
Show more
Location: Sydney
The MAG/GEFI stream provides graduates with broad fund management experience across a range of asset classes, portfolio strategies and investment styles. Graduates will be financially supported to complete their CFA. Find out more.
AMP Capital Global Distribution & Business Management
Show more
Location: Sydney
The Global Distribution & Business Management stream provides many pathways for a career at AMP Capital, including sales, marketing, strategy, product management, and investment specialist. Find out more.
Location: Sydney
The Investment Finance stream provides graduates the opportunity to gain exposure to and develop fundamental finance skills and capabilities supporting our funds management business. Find out more.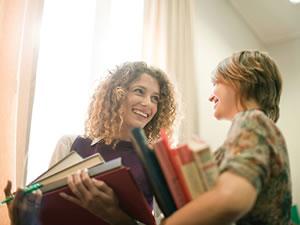 Formal Development
Formal professional development courses
The opportunity to work on a business improvement project with the chance to win $20,000 funding towards piloting your idea
Where relevant to your stream – support for further related study and professional qualifications
Insight sessions – presentations and interactive sessions with senior leaders from the business
Community Initiatives
The AMP Foundation's Community Program supports employees who volunteer with or fundraise for the causes they are passionate about.
Volunteering and mentoring: a range of team and individual opportunities to help those in need
Fundraising: The foundation will dollar match funds raised by employees for registered non-profit organisations
Unsung Hero: The foundation donates $3,000 to a charity where AMP employees have volunteered more than 80 hours of their time or have served on the board of the charity
Rotation structure
Our Graduate Program include rotations within different teams or areas of a business unit. The rotational program is designed to:
Accelerate your development through depth and variety of experiences - building out your technical skills in your area of interest
Ensure that you are given meaningful, challenging work throughout the program
Help you find the role that you want at the end of the program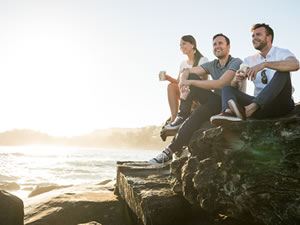 Support network
The AMP Graduate program is structured so that you have access to these supportive relationships:
Talent Manager
Graduate Champion
Graduate Buddy
The Graduate Alumni Community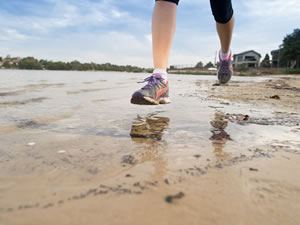 Health & Wellbeing
Onsite health clubs at Circular Quay and Parramatta
Access to health cover at reduced corporate rates
Sporting events such as City2Surf, Corporate games and many more
Work life balance
Extra Leave: purchase up to 4 weeks additional leave each year through salary deductions
Flexible working arrangements such as working from home
We understand that choosing where to start your career is a big decision, that's why the AMP graduate recruitment process is designed to help you decide whether your tomorrow starts with us.
It's based on more than just your academic results.
We look for a diverse range of candidates who can challenge the status quo, take accountability for outcomes, are passionate about what they do and who can build real relationships.
Key requirements
You will complete your undergraduate studies in 2018 or have completed your undergraduate studies in 2017.
You have at least a credit average.
You are an Australian or New Zealand citizen or permanent resident.

Recruitment process

1. Online application & assessments

Complete an online application, followed by an online assessment. You should set aside about 20 minutes to complete assessment.

2. Video interview

If you are successful in proceeding to the next stage, you will receive an invitation via email to complete a short one way video interview.

3. Open Night

If you are successful after the video interview, next you will be invited to attend the AMP Open Night.

This will give you all the information you need to help you decide whether your tomorrow starts with AMP!

Here you will be asked to complete an online AMP culture fit assessment.

4. Assessment Centre

The Assessment Centre is the last stage in the recruitment process. It will give our leaders and recruitment team insights into your suitability for the graduate program through interactive exercises and face to face interviews.

5. Offers made

Offers will be made following the Assessment Centre for your stream.