Where tomorrow could take you
Here, you'll connect with colleagues from across the business, sparking innovative ideas and breakthroughs. Our collaborative and inclusive culture thrives on the fusion of diverse talents and backgrounds.
Explore the types of work we do at AMP; the challenges it holds, the rewards, and the opportunities for personal and professional growth.
With us, you won't just find a job – you'll uncover unique career paths to match your aspirations, empowering you to shape a remarkable and fulfilling career story.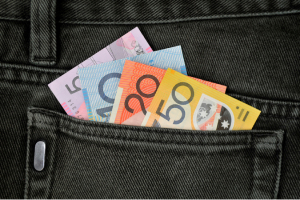 Banking
AMP Bank is a retail bank, that aspires to be the leading digital bank. As a smaller yet tenacious challenger in the banking realm, we provide services for our customers at every life stage, from deposits, savings and cash manager accounts, to home lending.
Currently, AMP Bank is undergoing a significant and transformative change, with a key part of that being in capability uplift through system, process and people. We're focused on digitisation to improve customer experience, making transactions easy and efficient. This is driven by our commitment to a dynamic growth agenda, aligning seamlessly with AMP's overarching strategic aspiration of being a more customer-led organisation.
Whether you're a Credit Analyst, Product Manager, Home Loan Specialist, Financial Crime Analyst or a Business Development Manager, through the support of committed leaders, here you'll have exposure to a wide range of projects, stakeholders, products and initiatives.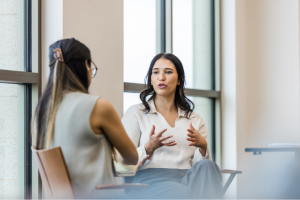 Super, Investments and Advice
AMP Super, Investments and Advice provides millions of everyday Australians with whole of wealth services, from opening their first Super account, to investing their Super funds for growth, to drawing down a Pension to ensure they have the money they need in retirement – and providing advice at every stage along the way.
Our products and services range from our market leading MyNorth Platform which is available through aligned advice practices, our licensee services that assist financial advice practices to provide quality advice to their clients, and our Master Trust Superannuation that is available to the public.
Amidst a period marked by fundamental shifts in the financial services sector, AMP remains committed to providing quality products and advice that are both affordable and accessible for more Australians.
Whether you bring experience as a Product Manager, Advice Quality Consultant, or in Business Development, here there's a real potential for big thinkers to help us redefine what financial services could be.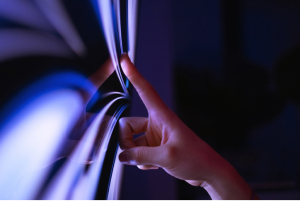 Technology
Our Technology team deliver fast, agile, secure, compliant and well-governed technology services that provide the best possible value and experience for customers, members, employees and shareholders.
We're all on the same page with a shared goal: to empower AMP in achieving its strategy. This means we're not afraid to roll up our sleeves and get involved. We adapt from business as usual to the ambiguous with ease, and we see opportunity in change. Here your ideas will be listened to by an inclusive and supportive team. You'll be close to the action and be able to influence where we go next.
Whether you join the team with a passion for Engineering, Data, Cyber Security, Architecture, Digital, Infrastructure or IT operations or support, here you'll have the opportunity to do meaningful work that creates and accelerates your tech career.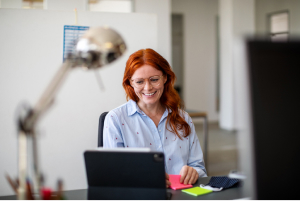 Contact Centre
Our Contact Centre teams provide support across our different businesses, with a key focus on delivering top-notch service to our customers. Our consultants operate in multiple locations across Australia, but wherever they work, they're supported by a genuine and inclusive team.
We thrive in an ever-evolving, fast paced and growing business environment, meaning that with us you'll have the ability to dynamically resolve issues for a wide variety of customers. Each call is unique and every day, you'll help people make more of their financial potential.
Whether you're working in our Contact Centre, Transactions, Claims, Collections & Hardship or Quality Coaching teams, here you'll play a critical role in helping people create their tomorrow.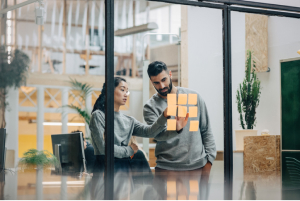 Program Managment
Our Project Delivery teams are the ones making things happen – they're the driving force who are pushing AMP's strategic initiatives forward. Embodying our purpose and values, each delivery function plays a critical role in enabling our strategy to reshape the business, simplify our products and services, and explore new business ventures.
Bring your unique project skill set and experience, and be supported in continually challenging the status quo to foster innovation, enable change, and embrace new opportunities.
Whether you're a Project or Program Manager, Function or Non-Function Analyst, Change Practitioner or more, this is the place to make real change as we take this iconic Aussie brand into the future.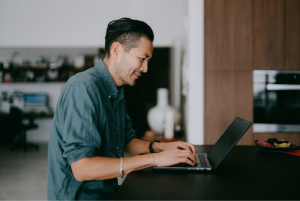 Business Support
Our Business Support teams bring together specialist expertise within People & Culture, Communication & Sustainability, Finance, Legal & Governance, Enterprise Risk Management, Strategy, Marketing and the AMP Foundation. We #playasoneteam to simplify our business for our customers and our people, and enable AMP to deliver on our strategy.
Often behind the scenes, keeping the wheels of the organisation turning smoothly, we provide the essential infrastructure that empowers the entire business to thrive.
Whether you're a Communications Manager, Financial and Management Accountant, Legal Counsel, Brand Marketing and Communications Managers, P&C Business Partner, Risk Manager or more, here you'll provide strategies and insights that drive our business decisions, paving the way for our teams to succeed.
Be the first to know when new and relevant jobs are posted.
Sign up for job alerts in our talent community.
Sign Up