Since inception, we've learnt there's nothing more crucial than building trust with our clients and partners. By truly understanding our clients and their goals, we're able to find and deliver the best investment opportunities to meet their investment needs.

We are one of the largest diversified investment managers in Australia with 40 investment professionals who have, on average, over 18 years investment experience. The team specialises in designing, constructing and managing global diversified and single sector investment strategies using our active investment model. As part of the AMP Group, we share a heritage that spans over 170 years.

AMP Investments manage over $98 billion of assets across a range of contemporary multi-asset investment solutions, for our superannuation, retail and institutional clients.

Our people are at their best when they feel empowered, supported and encouraged to think boldly. Being part of an organisation that acts with purpose and respect is what drives us to deliver investment outcomes for our clients.
Asset allocation
We believe asset allocation is the primary driver of investment return. 
Diversification
We believe diversification reduces risk, which enhances a fund's long term return potential. 
Portfolio managment
We believe that successfully managing diversified portfolios requires skill. 
Asset class exposure
We believe in gaining exposure to asset classes through passive, active, single or multi-managers and market instruments such as ETFs and derivatives.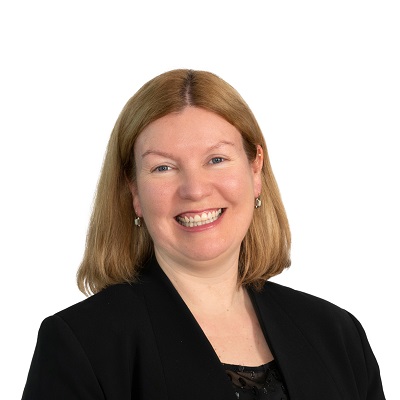 Anna Shelley
Chief Investment Officer, Executive Director

Anna has an extensive background in investment management, investment advice, business strategy and product strategy and development. Anna spent the first 14 years of her career at JANA Investment Advisers as a Principal Consultant, Head of Australasian Equities research and Deputy Head of Consulting. She then worked at MLC Investment Management as Head of Product, responsible for $62bn of retail and institutional products, before moving to Perpetual Investments where she was General Manager, Product and Strategy across Perpetual's $33Bn FUM. After relocating to Melbourne, Anna became Chief Investment Officer of Catholic Super, a $10Bn industry fund which then merged with Equipsuper in October 2019 to form a $30Bn fund. As CIO of the combined funds, she had responsibility for all aspects of investment management, and was responsible for the new investment design which has more than halved Catholic Super's investment fees. Anna is currently Chief Investment Officer of AMP Wealth Management, with circa $105Bn FUM across Super, Retirement and Goals-Based Products.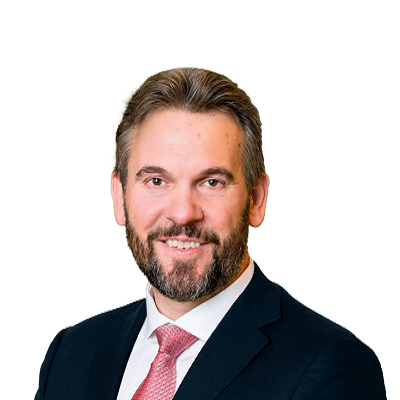 Jason Sommer
Director, Transformation and Investments, Executive Director

Jason is a highly successful and transformational executive leader. His executive leadership experience spans the superannuation, investment management and life insurance sectors of financial services, and includes investment operations, product, people and culture, finance, strategy and transformation functions.
He has more 25 years' experience in the financial services industry. Before joining AMP, Jason was an executive at Sunsuper and within the Corporate and Institutional Wealth business of the NAB Group. At both organisations he was part of the executive team to transform these businesses into high performing industry leaders.
At AMP Jason is accountable for the Investments business and transformation across Australian Wealth Management.
Jason holds a Bachelor of Economics and is a Fellow of the Institute of Actuaries of Australia.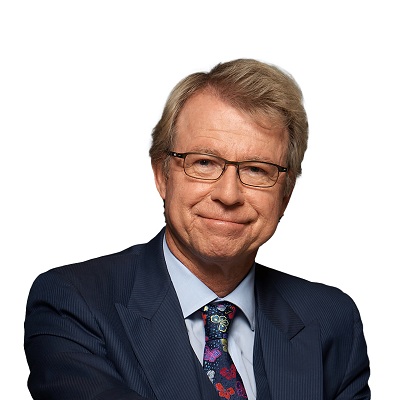 Dr Shane Oliver
Head of Investment Strategy & Economics & Chief Economist

Shane Oliver is responsible for AMP's diversified investment funds and providing economic forecasts and analysis of key variables and issues affecting all asset markets. Shane is a regular media commentator on major economic and investment market issues, and their relationship to the investment cycle.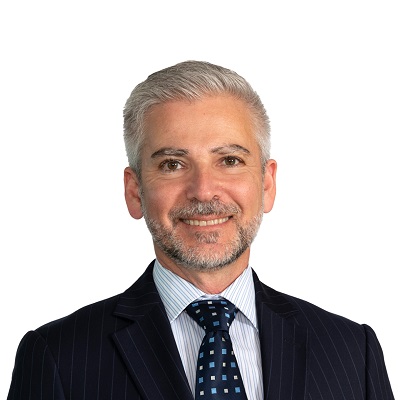 Stuart Eliot
Head of Portfolio Management

As Head of Portfolio Management for AMP Investments, Stuart Eliot brings more than 30 years of diverse financial markets experience to the stewardship of our client's funds. Most recently he spent 12 years with Pendal Group where he was Senior Portfolio Manager, Multi-Asset Investments since 2016, and previously Portfolio Manager, Diversified Funds since 2009. In these roles Stuart was responsible for strategic and dynamic asset allocation, portfolio management and investment research, including a strong focus on responsible investing. Prior to joining Pendal, he held senior investment banking, trading and quantitative research roles, encompassing multiple asset classes, at several leading investment banks. Stuart holds a BCom (Actuarial Studies) from Macquarie University.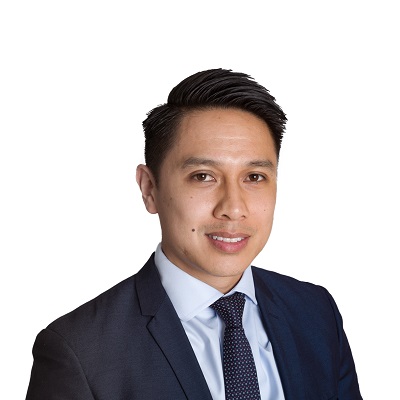 Duy To
Head of Public Markets

Duy is the Head of the Public Markets and portfolio manager for the Australian Shares and Emerging Markets sector portfolios. In this role he is responsible for leading investment strategy, portfolio construction and manager selection across the Public Markets team. Duy has over 14 years' experience in investment management specifically focused on managing multi-manager portfolios. He joined AMP Capital in October 2007. Prior to this, he held various pricing and valuation actuarial analyst roles at AMP Financial Services and AXA Asia Pacific across wealth management, annuities, individual risk and group risk product lines. He has also worked as a Financial Analyst at the ACT Department of Treasury. Duy holds a double degree in Actuarial Studies and Commerce from ANU. He is an Associate of the Institute of Actuaries and a CFA charter holder. Duy is currently undertaking a PhD in Finance at Bond University.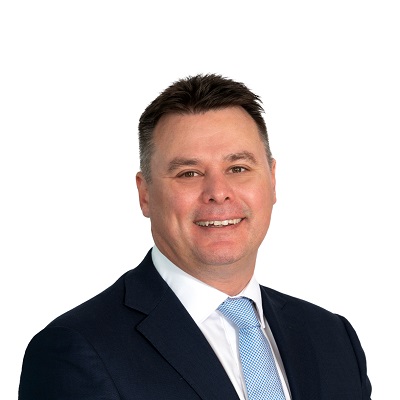 Gavin Mork
Head of Private Markets

Gavin joined AMP Investments in October 2021 as Head of Private Markets. He is responsible for AMP Investments' Alternatives portfolios, covering manager research and portfolio construction within the sector. Gavin holds over 20 years' industry experience, having specialised in funds management asset allocation, macro analysis and investment research. He has held various senior investment positions with in-house investment teams responsible for advising multi-billion dollar, multi asset-class, multi manager, insurance / superannuation / investment funds, more recently specialising in Alternatives, covering Infrastructure, Real Estate, Private Equity and Hedge Funds. Most recently Gavin held the role of Head of Alternatives at BT Investment Solutions where he was responsible for the ongoing development of the BTIS Alternatives portfolios.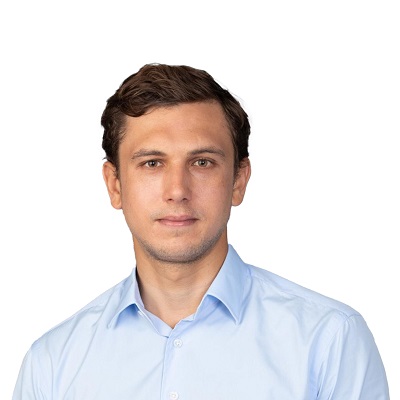 Pierre-Hedzer Marchi
Head of Quantitative Research


Pierre-Hedzer is the Head of Quantitative Research within AMP Investments. He is responsible for AMP Investments' approach to quantitative research, risk management and subsequent integration into the portfolio construction process. He is also responsible for the production and systematisation of AMP Investments' investment processes. Pierre-Hedzer joined AMP Capital in 2016 as Quantitative Analyst within AMP Investments and was promoted to Portfolio Manager in June 2019 to bolster AMP Investments' quantitative research capability, before being appointed as Head of Quantitative Research in January 2020. He started his career as structured products portfolio manager assistant within Amundi Investment Solutions in Paris, and then joined Societe Generale in Hong-Kong as fixed income and currencies trading analyst. Prior to joining AMP Capital, he worked as quantitative analyst for a boutique fund manager in Sydney focusing on absolute return strategies. Pierre-Hedzer holds a bachelor's degree in Mathematics and Physics, a Master of Engineering in Quantitative Finance and Programming, and a Master of Science in Management majoring in Finance from French leading universities.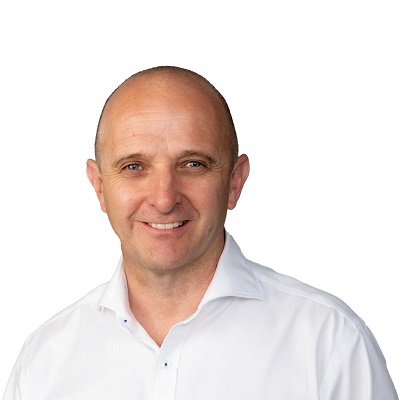 Matthew Hopkins
Senior Portfolio Manager
Matthew is lead Portfolio Manager for the Multi-Asset Fund, Extended Multi-Asset Fund, Income Generator and Core Retirement Fund. Matthew chairs the working group for the Multi-Asset Fund and is responsible for portfolio construction, risk management, research and hedging. In his role within the portfolio management team, Matthew also participates in a wider variety of client-related investment solutions for AMP Investments and has extensive experience in portfolio construction, managing alternative assets, and investment risk analysis. Matthew joined AMP Ltd in 1989. Subsequently, he has held various positions including as a portfolio manager in global hedge funds, divisional director of investment risk (research and strategy, Henderson Global Investors, London) and head of portfolio analytics (UK equities, AMP Asset Management, London).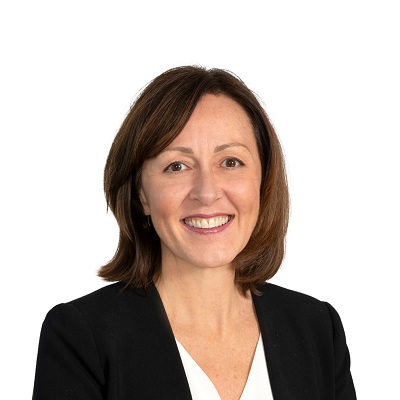 Mariann Guerreiro
Senior Investment Manager

Mariann joined AMP Investments in August 2015 as a Senior Investment Manager. Mariann previously worked for Woolworths, where she held the position of Superannuation Investment Manager. Prior to this, she held a variety of roles at BT Investment Management including portfolio manager for the BT Total Return Fund (a market neutral fund of hedge funds) and Assistant Portfolio Manager for BT's suite of diversified funds. Mariann also spent four years as Head of Client Services for BT Financial Group's institutional business. Before this, she held the role of Economist for Technical Data at Thompson Financial Services, and was an Economic Analyst for the Australia-Japan Economic Institute, a Japanese government-funded institute focussed on Australia-Japan trade and investment. Mariann holds a Bachelor of Arts majoring in Economics, and a Graduate Diploma in Finance and Investment from FINSIA (formerly Securities Institute of Australia).

News & Insights
We believe thought leadership and insights are of greatest value when they are shared, giving our clients greater confidence that their investment goals will be met.

This information has been prepared by National Mutual Funds Management Ltd (ABN 32 006 787 720, AFSL 234652) (NMFM).
While every care has been taken in the preparation of this information, NMFM makes no representation or warranty as to the accuracy or completeness of any statement in it including without limitation, any forecasts. This information has been prepared for the purpose of providing general information, without taking account of any particular investor's objectives, financial situation or needs. Investors should, before making any investment decisions, consider the appropriateness of the information in this information, and seek professional advice, having regard to their objectives, financial situation and needs. ipac Asset Management Limited ABN 22 003 257 225, AFSL 234655) (IAML) is the responsible entity of the Fund(s) and the issuer of the units in the Fund(s) and the Product Disclosure Statement(s) (PDS). Neither IAML, NMFM nor any other company in the AMP Group guarantees the repayment of capital or the performance of any product or any particular rate of return referred to in this information. Past performance is not a reliable indicator of future performance.
The information included on this page was current on the date published within the document or report. For up-to-date information, we refer you to the relevant product disclosure statement, target market determination and product updates available at amp.com.au.
All information on this website is subject to change without notice. NMFM is part of the AMP group.
The information included on this page was current on the date published within the document or report and issued by the entity identified in the document or report . For up-to-date information, we refer you to the relevant product disclosure statement, target market determination and product updates available at amp.com.au.