Meet AMP's Employment Boost partners
Read more
Investing in the community
The AMP Foundation's goal is to help create a better tomorrow for everyone - especially those facing challenges accessing education and employment opportunities.
The AMP Foundation strives to achieve this in two ways.
We help people to help themselves by supporting non-profit organisations that give disadvantaged Australians life-changing learning and work opportunities.
We also help people to help others. We support AMP employees and financial advisers to share their time, skills and resources with those in need, and back amazing Australians doing great things in the community through our AMP Tomorrow Fund grants.
To learn more read our latest AMP Community Report and AMP Foundation: how we are governed and operate.
Also see our Key Trends and Best Practices in Philanthropy: An AMP Foundation and SVA perspective, a scan of the global and national giving landscape.
Email amp_foundation@amp.com.au
Call (02) 9257 5334 in business hours.
The AMP Foundation does not accept unsolicited submissions for funding.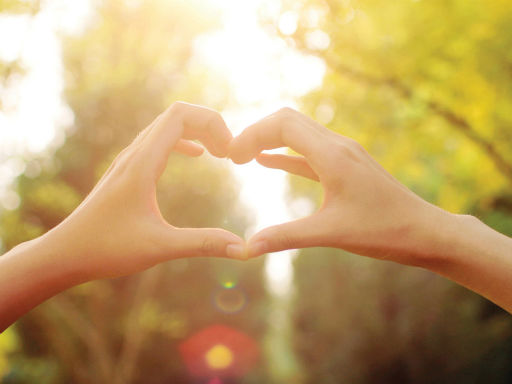 How we make a difference
The AMP Foundation has two focus areas:
community involvement - We help people to help others. We run a volunteering program for AMP employees and support a Cancer Council Pro Bono Program with AMP financial advisers. We also manage AMP's Tomorrow Fund, which each year awards $1 million in individual grants to people of all ages, interests and abilities.
capacity building - We help people to help themselves. We focus on organisations that enhance the educational and employment outcomes of disadvantaged Australians and on building the capacity of the non-profit sector.
Our strategy for positive change
The AMP Foundation aims to bring about positive change in the community by:
building our knowledge in the areas we are interested in funding by commissioning research and meeting with experts and non-profit organisations
investing in the infrastructure of the organisations we are supporting, so they have robust structures that allow them to grow, operate more effectively and deliver better programs
funding multi-year partnerships with community partners
sharing the outcomes that our partners achieve with the community.
Helping AMP's people to help others
Show more
AMP employees support the community in several ways.
Team volunteering
Being able to give back to the community is an important part of what our employees value about working at AMP. Each year, our employees take part in a variety of team volunteering activities, including:
providing meals for the disadvantaged
buddying with people who have intellectual disabilities
bushland regeneration projects
Mentoring
AMP employees have the chance to mentor disadvantaged students through The Smith Family's iTrack program. Over 19 weeks, employees help students make the school-to-work transition. Employees can also participate in a 12-month community mentoring program in partnership with United Way. This program enables senior leaders from AMP and the non-profit sector to work together on a community project.
Payroll giving program
Employees can choose to donate to a wide range of charities from their pre-tax salary, with the AMP Foundation matching their donation.
Volunteering
The AMP Foundation supports employees who volunteer more than 80 hours of their own time each year by making a $3,000 donation to the organisation they support.
Fundraising
Employees can fundraise for a non-profit organisation and the AMP Foundation matches their efforts up to $1,000 per employee.
Get on board
Where AMP employees serve on the board of a charity, the AMP Foundation also makes a $3,000 donation to that charity in recognition of the employee's commitment.
AMP's Cancer Council Pro Bono Program
The AMP Foundation funds this national program, which helps financial advisers to provide pro bono advice to people affected by cancer.
The AMP Foundation invests in selected programs that focus on encouraging and supporting people to help themselves. We support a number of organisations that work to build the capacity of disadvantaged Australians, specifically those facing challenges accessing education and employment opportunities.
Through our partnership with Social Ventures Australia, the AMP Foundation funds mentoring, training and leadership programs to improve the sustainability of the non-profit sector.
The AMP Foundation is proud to support the following organisations - our community partners:
Brotherhood of St Laurence
AMP Foundation partner since: 2005
2017 funding: $100,000
The Brotherhood of St Laurence runs a broad range of programs to tackle poverty and assist disadvantaged people. They help people get into work, care for older people, support communities, help families through early childhood programs, and carry out research and advocacy for change in services and government policies.
The AMP Foundation supports Stepping Stones—an innovative micro-business program, which works with migrant and refugee women, who are amongst the most disadvantaged people in our community.
Stepping Stones offers mentoring, training and support to help women develop new skills and increase their participation in business and the community.
Clontarf Foundation
AMP Foundation partner since: 2008
2017 funding: $340,000
Clontarf Foundation uses football to attract young Indigenous men to school and keep them there. Clontarf's Football Academies operate in schools and colleges, supporting young Indigenous men to engage with education, complete school and transition to further education and employment.
Academy students must attend school regularly, apply themselves to their studies and embrace the academy's requirements for behaviour and self-discipline. Clontarf staff live and work in the students' local community, so they are better able to develop strong relationships with the students and mentor them on behavioural and lifestyle issues, which helps the students develop their life skills. Clontarf also provides intensive employment assistance when students finish their schooling and beyond.
Visit the Clontarf Foundation website
CREATE Foundation
AMP Foundation partner since: 2006
2017 funding: $150,000
CREATE Foundation is the only national organisation of its kind, which provides a voice for children and young people in foster care. CREATE works with all state governments to help improve children's care experience—as they enter the system as children, to when they transition into independent living at just 18 years of age.
CREATE forms an important connection with kids in care, lessening their sense of isolation and providing an important source of information on rights, issues and life skills.
Visit the CREATE Foundation website
Ganbina
AMP Foundation partner since: 2006
2017 funding: $50,000
Ganbina helps Indigenous young people under the age of 25 improve their economic and social wellbeing through school-to-work transition programs in the Goulburn Valley, Shepparton, Victoria.
Ganbina's programs support up to 250 Indigenous young people annually to understand the relevance of education and training, and to equip them with life and employment skills.
The Graham (Polly) Farmer Foundation
AMP Foundation partner since: 2008
2017 funding: $100,000
Education is the catalyst, which will allow Indigenous people to achieve their proper place in Australia, according to The Graham (Polly) Farmer Foundation. That's why this non-profit organisation focuses on providing a pathway for young Indigenous people to complete Year 12 and then enter university, TAFE, an apprenticeship or employment.
Through a series of after-school educational support programs, students are provided with intensive and targeted study assistance, so they can finish Year 12 and achieve their dreams.
Visit the Graham (Polly) Farmer Polly Foundation
The Funding Network
AMP Foundation partner since: 2013
2017 funding: $150,000
The Funding Network(TFN) raises money for innovative social change projects through collaborative giving events. People who attend, listen to short presentations from four projects. Attendees can choose to make a donation to any of the initiatives. The goal is to raise at least $10,000 for each project and the funding can serve any number of community issues, but must make a tangible difference.
Visit the Funding Network website.
The Salvation Army
AMP Foundation partner since: 2005
2017 funding: $50,000
The Salvation Army runs community programs to provide housing, clothing and food to assist people in need.
The AMP Foundation supports The Salvation Army's 614 youth outreach bus in Melbourne.
The 614 Bus houses computers, Xboxes, an LCD screen and other equipment is targeted towards adolescents. The intention is for adolescents to view the bus as a safe space where they can interact with others, use the internet to contact family members, search employment sites for job opportunities and access free services, including counselling, medical, legal and financial advice.
Visit the Salvation Army website.
Social Ventures Australia
AMP Foundation partner since: 2001
2017 funding: $100,000
Social Ventures Australia (SVA) invests in social change by helping to increase the impact and build the sustainability of those in the social sector. It provides funding and strategic support to carefully selected non-profit partners, as well as offering consulting services to the social sector more broadly, including to philanthropists who are endeavouring to be more strategic in their giving.
SVA's investments, which have a bias towards education and employment, are focused on high potential organisations that are fostering solutions to some of the most pressing community challenges.
Leveraging the commercial skills of its team, SVA played a pivotal role in the GoodStart childcare syndicate. By developing a new social capital investment model, the syndicate successfully bid for 650 ABC Learning Centres. Through the careful application of surplus funds generated by the centres' operations, GoodStart Childcare is making quality education and care more accessible to a number of disadvantaged families.
The AMP Foundation also supports seven community partners who work to help disadvantaged Australians into employment. Learn more about our AMP Employment Boost partners.
The AMP Foundation team
The AMP Foundation team is based in Sydney. The team is responsible for driving the Foundation's strategic development, as well as its overall management and administration. The team looks after community partnerships and the AMP Volunteering program for employees.
AMP Foundation Manager
Helen Liondos
Senior Manager
Emma Turnbull
Program Manager
Anna Dear
Program and Communications Coordinator
Lauren Moir
AMP Foundation Coordinator
Aimee Garsuta
Find out more about the AMP Foundation Board
The AMP Foundation Board approves the strategic direction of the Foundation's community investments. It also ensures the Foundation's asset base is wisely invested in order to meet its community investment responsibilities.
Richard Grellman AM - Chairman
Richard Grellman was appointed to the AMP Foundation Board in June 2012. He has over 34 years of experience in the accounting profession. He was a partner of KPMG from 1982-2000 and a member of KPMG's National Board from 1995-97. Richard was a Non-Executive Director of AMP Limited from March 2000 to May 2011 and of AMP Life Limited from November 2001 to May 2011. Richard is Chairman of the Genworth Mortgage Insurance, WHK Group Limited and a Director of Bisalloy Steel Group Limited. He is also Chairman of The Association of Surfing Professionals (International) Limited, the Bible Society Australia, the Centre for Public Christianity, the Sargood Centre and an Advisory Member of the Centre for Healthy Brain Ageing. Richard was appointed a member of the Order to Australia in 2007 for services to community, particularly through leadership roles with Mission Australia and fundraising with Variety, The Children's Charity, and to the finance and insurance sectors.
Paul Leaming
Paul Leaming was appointed to the AMP Foundation Board in June 2012. He was the Chief Financial Officer of AMP Limited from October 2002 to December 2011, having held senior finance positions in the AMP group since 1998. Prior to joining AMP, Mr Leaming was the Chief Financial Officer of Macquarie Bank, having worked in various senior finance positions within the bank, and its predecessor Hill Samuel, for 14 years. Mr Leaming is a Fellow of CPA Australia (FCPA). He is also a Non-executive Director of Newcastle Jockey Club.
Prue Milne
Prue joined the AMP Foundation Board in November 2015, after a long career at AMP. Having joined the business in 1998, Prue served as Executive Legal Counsel/Deputy General Counsel for AMP Limited, Board Executive and Company Secretary, and was Executive Legal Counsel at AMP Capital until 2015. Prior to AMP, Prue spent seven years with Blake Dawson Waldron in Sydney as an associate in their corporate and commercial group, having begun her legal career in private practice and at Freehills in Melbourne and Sydney.
Matthew Percival
Matthew joined AMP in October 2000 and has group-wide responsibility for AMP's communication and relationships with a broad variety of stakeholders. Matthew was previously Group General Manager, Public Affairs at Colonial Limited. Prior to this, he was General Manager, Public Affairs at Carlton & United Breweries, and General Manager, Group Public Affairs at the ANZ Banking Group. He also has experience as a ministerial adviser. Matthew joined the AMP Foundation Board in May 2004.
Fiona Wardlaw
Fiona Wardlaw joined AMP as General Manager Human Resources in August 2008 from ANZ, where as head of Leadership and Talent she was responsible for recruitment strategy, talent management, succession planning and senior executive development. Prior to joining ANZ Fiona worked in the Australian banking operations at NAB, where her roles included heading up the bank's unsecured lending and credit card businesses and leading the HR function. Her background also includes executive HR experience in the resources and telecommunications sectors, including Cable and Wireless's cable TV start-up Optus Vision and BHP. Fiona has a Bachelor of Arts (Hons in Psychology) from the University of Melbourne. Fiona joined the AMP Foundation Board in March 2011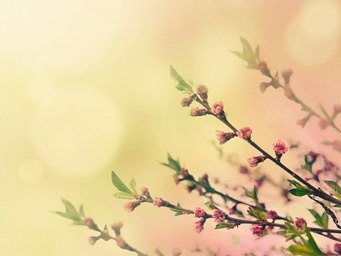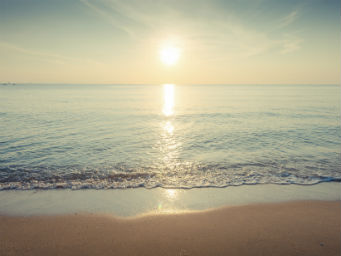 All information on this website is subject to change without notice.