Congratulations to
Patrick Rowe – Deakin University
Winner of the 2015 AMP University Challenge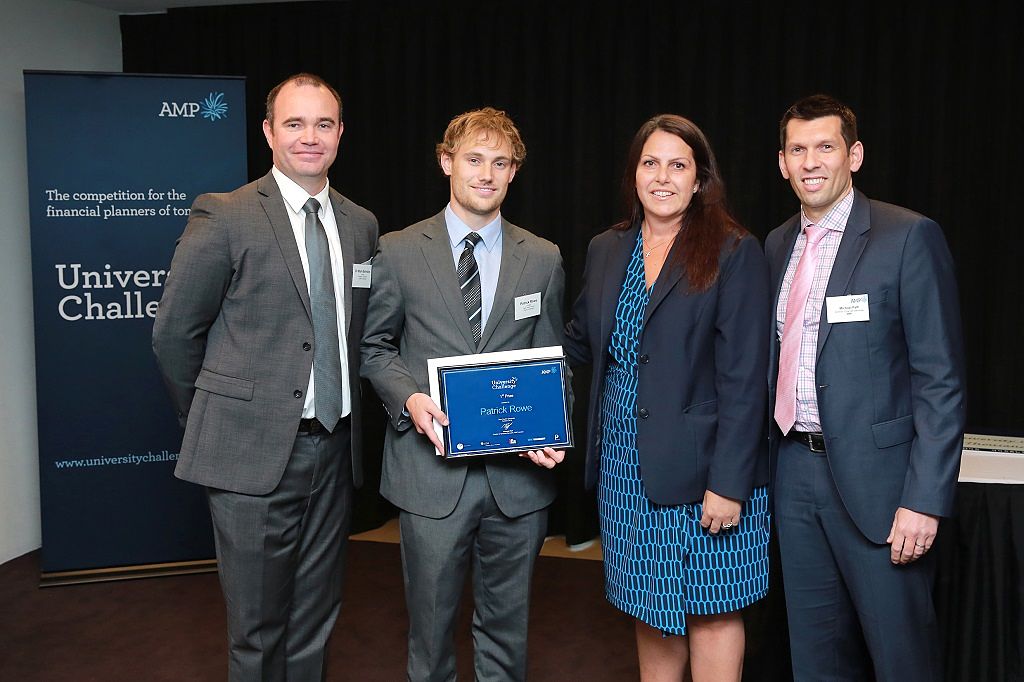 2015 AMP University Challenge winner
Left to Right: Dr Mark Brimble – Professor Griffith University, Patrick Rowe – Deakin University, Amelia Constantinidis – Director AMP Horizons, Michael Paff – Director Channel Services

2015 AMP University Challenge Finalists
Left to Right: Eileen Reid, Beth Miller, Samantha Albiez, Chenxiao Hu, David Studley, Patrick Rowe, Neha Chopra, Motlotlegi Edmond Moepswa, Casey Mills.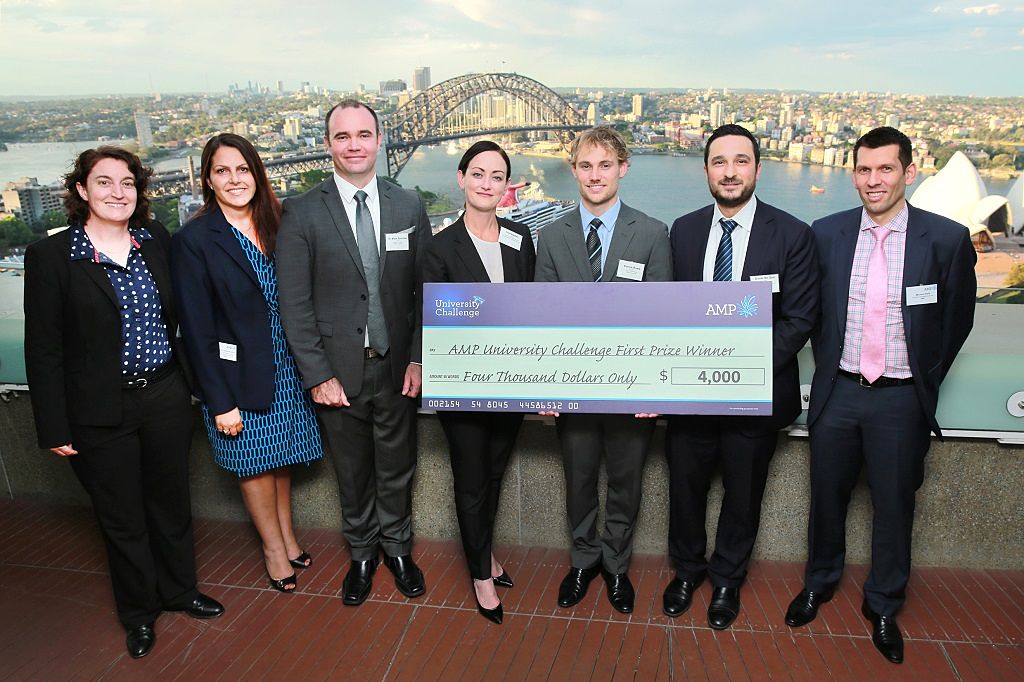 Winner Patrick Rowe with the University Challenge Judging Panel and AMP staff.
Left to Right: Louise Trevaskis, Amelia Constantinidis, Dr Mark Brimble, Lisa Barber, Patrick Rowe, Dante De Gori, Michael Paff.