What happens once I call AMP phone-based advice?
AMP phone-based advice is focused on making sure you get the right financial advice, at the right time from the right adviser, whatever your circumstances or life stage.
Each person's situation is unique, so it is important we spend time collecting the right information from you.
The adviser will do what we call a fact find. It takes about an hour and we'll get all your basic financial information. Once that is done, your adviser will develop your individual advice strategy should you wish to proceed.
Then your adviser will do a presentation call. It also takes about an hour and the adviser will explain the advice strategy and answer any questions you have. The good news is we help you handle all the paperwork including a document that explains how we will work together and your Statement of Advice (SOA) that outlines the strategies we recommend for you. Should you decide to implement our advice, we make it easy by actioning the advice for you.
But the advice journey doesn't stop here. You may benefit from an ongoing advice relationship to help you stay on track. That's why we also offer an ongoing advice service. Your adviser will discuss this service with you, if it is appropriate to your circumstances.
How to contact AMP phone-based advice
Call 1300 366 510
Monday - Thursday 8:30am – 6:00pm (Sydney time)
Friday 8:30am – 5:00pm (Sydney time)
Email phoneadvice@amp.com.au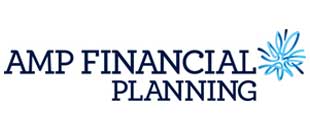 AMP phone-based advisers are representatives of AMP Financial Planning Pty Ltd ABN 89 051 208 327, AFSL 232706 (AMP Financial Planning) and are employees of AMP Services Limited.
The information on this webpage has been provided by AMP Financial Planning which is part of the AMP group. It is general in nature and does not take into account the objectives, financial situation or needs of any particular person. You need to consider your financial situation and needs and the relevant product disclosure statement(s) before making any decisions. The services of AMP phone-based advice are outlined in the AMP Financial Planning Financial Services and Credit Guide (FSCG). This FSCG has information about those services including the fees and other benefits that AMP companies and their representatives may receive in relation to products and services provided to you which will be a dollar amount and/or a percentage of either the premium you pay or the value of your investments. AMP phone-based advisers are paid by way of annual salary that may include a bonus. You can ask us for more details and you can obtain a copy of the AMP Financial Planning FSCG via the link on this webpage or by calling 1300 366 510.
All information on this website is subject to change without notice. While we believe that the information on this website is correct, no warranty of accuracy, reliability or completeness is given and, except for liability under statute which cannot be excluded, no liability for errors or omissions is accepted.
The information you provide is being collected by AMP Financial Planning to respond to your query. For information on how we collect, use and protect your personal information refer to the Privacy Collection Statement in our FSCG. The AMP Privacy Policy provides more information about how you can access and correct the personal information that we hold about you, how you may complain about a breach of privacy and our process for resolving privacy related enquiries and complaints.