AMP Bank PayTag
AMP Bank PayTag transforms your mobile phone into an e-wallet. PayTag is a small sticker placed on the back of your mobile phone than enables you to make contactless purchases up to $1001. This card is accepted in contactless terminals in Australia.
The AMP Bank PayTag allows you:
To tap and go for quick payments on purchases up to $100
Peace of mind as your PayTag has 24/7 fraud monitoring
To leave your wallet, PIN and signature behind
Protection from unauthorised transactions with rights to Visa chargebacks
PayTag is available for new and existing personal customers. PayTag can be linked to any of the following accounts: AMP Access Account, Offset Deposit Account, AMP Cash Manager and AMP First. AMP Bank PayTag is limited to one per personal customer.

The use of the AMP Bank PayTag is simple; it can only be used for contactless purchases up to $100. It cannot be used for eftpos, online or telephone purchases, purchases of $100 or more or cash withdrawals.
Existing customers may opt-in to receive an AMP Bank PayTag by sending us a Secure Message through My AMP, completing the Apply for an AMP Bank PayTag form or by calling us on 13 30 30.

New customers may request a PayTag as part of the online or paper application.
What is a PayTag and can I have more than one?
A PayTag is a sticker that goes on the back of your phone, enabling 'tap and go' purchases up to $1001. Only one PayTag can be issued per person.
How much does it cost to order a PayTag?
The first issued PayTag and the first replacement PayTag can be ordered free of charge, thereafter standard fees apply for replacement Access Cards.
Who is eligible for a PayTag and what (and how many) accounts can be linked?
Personal customers with an eligible deposit account that are 18 years or older with an Australian address may apply for a PayTag. A PayTag can be linked to the AMP Cash Manager, AMP Access Account, AMP First and Offset Deposit Account. The PayTag can only be linked to one account. Your PayTag is also linked to the primary account of your AMP Visa Debit Card.
Can I have my home loan attached to my PayTag?
No, PayTag is only allowed on eligible deposit accounts, including the Offset Deposit Account. Your home loan can continue to be linked to an AMP Debit Card.
I am a sole trader with a Visa Debit Card - can I have a PayTag?
PayTags are only available to personal customers. Customers with sole trader or company accounts are ineligible to have a PayTag.
How do I order a PayTag and how long until I receive it?
A PayTag can be ordered by sending a Secure Message on My AMP, filling out an Apply for an AMP Bank PayTag form or calling 13 30 30. Your PayTag will arrive within two weeks of us receiving your request.
Where do I put my PayTag on my phone and will it work through my phone cover?
Stick your PayTag on the back of your phone towards the bottom. It has the least amount of interference with your phone's aerial there. It will work through your phone cover, provided that it is not metal.
Will I receive a PIN number with my PayTag?
No, you will not receive a PIN. The PayTag does not offer any transactional capability with PINs.
How do I activate my PayTag?
You can activate your PayTag on BankNet or by contacting AMP Bank on 13 30 30.
Can I turn my PayTag on and off?
This functionality is not yet available. If you are concerned that your PayTag may have been compromised or you have misplaced or lost it, call us on 13 30 30.
What is the maximum I can spend with my PayTag?
You can spend up to $100 per transaction.
Where is the best place to tap my PayTag on the contactless terminal?
Try to tap your PayTag right over the middle of the reader. If this doesn't work, try towards the corners. This varies between the different terminal types.
What if my PayTag doesn't work?
Please ensure that it is activated. Try tapping it on the contactless terminal with the case off if it does not read with the case on, or try tapping on different parts of the contactless terminal as the hardware may differ between locations. If the transaction does not work, please call us at 13 30 30 so we can investigate your individual PayTag.
How does PayTag impact fraud?
You are protected with our 24/7 fraud monitoring and have rights to dispute unauthorised transactions, just like your AMP Visa Debit Card. PayTag experiences less instances of fraud compared to other cards, and the average transaction amount is lower than with a normal card. If your mobile phone with your PayTag is lost or stolen, please call us on 13 30 30 immediately so that we may prevent unauthorised transactions.
Is my PayTag secure?
PayTag has the same layers of security as when you transact with payWave on your AMP Visa Debit Card. It is a secure method of payment with fraud monitoring 24/7 on the transactions.
Can I cancel my PayTag?
Yes, you can cancel your PayTag. If your PayTag has been lost or stolen, it will be cancelled. Once your PayTag is cancelled, a new tag must be issued.
What fees are applicable for my PayTag?
Access Card fees apply to the AMP Bank PayTag, including but not limited to the replacement Access Card fee, currency conversion fee, overseas transaction fee and Visa dispute fee. Refer to Fees & Charges guide for current fees. There are no ongoing monthly fees for PayTag use.
What do I do if I misplace my phone with my PayTag?
If you misplace your phone with your PayTag on it, you can contact AMP Bank to request a temporary block to be placed on the card (known as a warm status).
If you locate your PayTag you must advise us so we can remove the temporary block. If you do not advise us within 5 days your PayTag will be cancelled.
Why is AMP Fraud Department trying to contact me?
You may receive a call or message from the AMP Fraud Department if they detect suspicious transactions on your card. They will need to confirm these transactions with you. In the message they will give you a reference number and their phone number (1300 705 750) and ask you to call them back.
How do I dispute a transaction on my PayTag?
If you wish to dispute a Visa transaction, you must print and complete a Customer Investigation Request form which can be downloaded from amp.com.au/bankforms, and either fax or post it back to us with the required documents and any other relevant information. You cannot lodge the dispute over the phone. To enable your query to be actioned as quickly as possible, please ensure that you provide all relevant information and documents when raising your query, as outlined on the Customer Investigation Request form. If after an investigation AMP Bank finds an outcome in your favour, we will credit your account for the amount initially debited for the transaction.
Can I give a PayTag to my child?
No, your child cannot have a PayTag. A PayTag has the same rules as a Visa Debit Card. The cardholder must be at least 18 years old. If you give your phone or PayTag to your child, there is a much higher risk of fraudulent transactions. It is also against the terms and conditions of the account to give your card to someone else.
What if I lend my phone to someone and they make transactions?
If you give your mobile phone or PayTag to someone, it is against the terms and conditions of the account to give your card to someone else. You are liable for the transactions and will be unable to dispute them.
What if I lose my phone?
Treat your phone like your wallet. Please call AMP Bank 24/7 on 13 30 30 to report your PayTag as lost. This will cancel your PayTag and stop unauthorised transactions.
1 Daily purchase limits apply for AMP Bank PayTag.

Control your finances with My AMP
My AMP is your personal online wealth, investment and banking portal, where you can view your AMP and non-AMP accounts in one place and keep on top of your money.
Get the complete picture: View your financial information, investment options and detailed information about your savings, insurance and loans.
Take action: Change your investment settings, access online statements and update your personal details.
Discover new possibilities: Learn more with educational modules, generate personalised reports, and access simulators and calculators to help you plan your financial future.
Register for My AMP
If you've already registered for My AMP and can't remember your account number, check your AMP statement or call us on 1300 300 465 Monday to Friday 8:30am – 7pm (AEST) or email us on ampeservices@amp.com.au
Register online now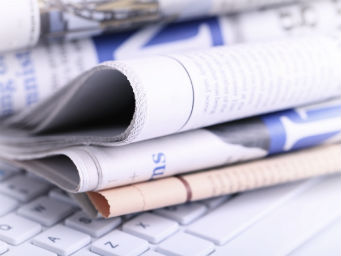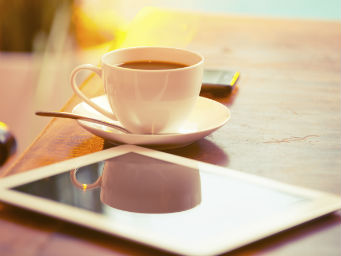 Information including interest rates is correct as at 22 August 2014 and subject to change without notice. Fees and Charges apply. Terms and Conditions and Account Access and Operating Conditions available on request. Any advice is general and has been prepared without considering your objectives, financial situation or needs, you should consider its appropriateness to your circumstances before acting on it. Consider Terms and Conditions and Account Access and Operating Conditions before deciding to acquire or continue to hold an AMP Bank product. Product issuer is AMP Bank Limited ABN 15 081 596 009, AFSL No. 234517, Australian Credit Licence 234517. Contact us on 13 30 30 or at info@ampbanking.com.au