When it comes to retirement, everyone's different. Your ideal retirement might be a beach house down the coast, a trip overseas or simply spending more quality time with family and friends.
How much money you need in retirement depends on the sort of lifestyle you'd like to enjoy.
Step 1: Think about your lifestyle. The easiest place to start is looking at the lifestyle you have today and deciding how you want to live once you wind down from full time work.
Step 2: Think about how much that will cost. Research from the Association of Superannuation Funds of Australia shows that if a couple was to retire today, they'd need approximately $34,8551 a year to live modestly. If they wanted a more comfortable lifestyle, they'd need $59,971 a year.
Step 3: Think about any unexpected situations. Although we may not like to think about the unthinkable, it's always useful to keep a small amount of savings in the event something happens to you or someone you care about.
How can I increase my super?
Once you've identified how much you need using the super simulator, you can explore key strategies that can help to increase your super. These include:
1. Personal contributions – If you can salary sacrifice some of your pre-tax income, you may be able to boost your super and reduce your tax bill at the same time.
2. Spouse contributions – If your spouse or partner earned between $0 and $40,000 this financial year you may be able to pay up to $3,000 into his/her super and claim a tax offset of 18%―that's a tax saving of up to $540. Find out more about tax offsets on spouse contributions.
3. Lump sum investment – If you want to boost your super in the lead up to retirement, you may be able to make an after-tax contribution to your super of up to $100,000 (or more using the three -year bring-forward rule) from 1 July 2017 (provided your total super balance (including income streams) is less than $1.6 million as at 30 June 2017).
If you're aged 65 or older you'll need to meet the work test before contributing a lump sum so be sure to seek advice first. Learn more about contribution caps.
Paying money into super
One of the biggest advantages of super is that earnings are taxed at a maximum of 15%, instead of the tax rate that may be applied to your gross income.
Investing in super can make financial sense. And there are several ways to contribute to your super ―using pre-tax dollars, money from your take-home pay, government co-contributions and spouse contributions.
Talk to a financial adviser today to see if salary sacrificing is right for you.
Find an adviser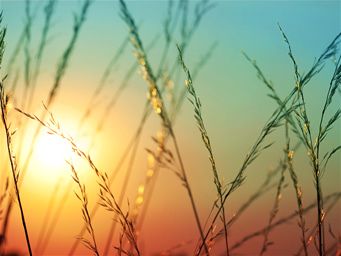 It's important to consider your particular circumstances and read the relevant product disclosure statement before deciding what's right for you. This information hasn't taken your circumstances into account.
This information is provided by AMP Life Limited. Read our Financial Services Guide for information about our services, including the fees and other benefits that AMP companies and their representatives may receive in relation to products and services provided to you. All information on this website is subject to change without notice.