Making superannuation contributions is an important way to achieve the lifestyle you want in retirement. Here are a few ways you can get started:
Super changes in 2017
With superannuation changes due in 2017, see what you should be aware of and what the new rules could mean for you.
Read more
Pre-tax contributions

A pre-tax contribution, also known a concessional contribution is any money you put into your superannuation from your pre-tax income. It'll only be taxed 15%*, provided that you don't exceed annual limits set by the government. Currently the annual caps are $30,000 if you are under age 50, and $35,000 if you are aged 50 or over.
To find out more about annual limits visit the ATO website or speak to a financial adviser.
The Superannuation guarantee scheme
The Super guarantee (SG) scheme is the 9.5% of your salary that your employer must pay into your super from your pre-tax salary. It's been proposed to gradually increase to 12% by 2025-26. If you're not sure what your employer is paying, check with your payroll department.
Learn more about the superannuation guarantee scheme and employer super obligations.
My super simulator
Calculate the lump sum you could have in your super and the choices you can make today that will affect how much you may have at retirement.
Launch super simulator
Salary sacrifice
A salary sacrifice is when you make a pre-tax contribution to your super. You choose to 'sacrifice' part of your pre-tax salary, or bonus, and have your employer add it directly to your super account. This is in addition to the compulsory SG amount your employer is required to contribute.
One of the benefits of salary sacrifice contributions is that they are generally taxed in the super fund at 15%* instead of your marginal tax rate.
Read more about how salary sacrificing works or check with your employer if salary sacrifice is available.
The low income super contribution (LISC)
If you earn $37,000 or less a year and put some pre-tax money into your super that year, you may get an automatic payment into your super of up to $500 per year from the Australian Taxation Office (ATO). Find out more about the low income super contribution.
Salary sacrifice calculator
Compare the effect on take home pay and super by making personal super contributions, using either salary sacrifice or an after-tax contribution.
Calculate now
After-tax contribution
An after-tax contribution, also called a non-concessional contribution is a payment into your super from your after-tax income. This money is not taxed as you've already paid tax on it at your normal rate. There's a $180,000 limit per year, for the current year, on the amount of after-tax contributions you can make.
What if I'm self-employed?
You can make an after-tax contribution and claim it as a tax deduction. Also, that amount will only be taxed at a 15%* rate. You'll need to fill in a notice of intent form for us before you submit a tax return.
Government co-contributions
If you earn up to $35,454 and less than $50,454 a year and you put some after-tax money into your super, the Australian government can add up to $500 tax free co-contribution to your account. That $500 amount decreases by 3.33c for every dollar that your annual income is above $35,454 (in 2015/16).
Find out more about the government co-contributions.
Spouse contributions
Want to help increase your spouse's superannuation? If your spouse earns up to $13,800 a year and you put in as much as $3,000 into their super, this can get you an 18% tax offset—saving you up to $540 in tax. Find out more about tax offsets on spouse contributions.
Split your super contribution
You can split up to 85% of you pre-tax super contribution with your spouse. This can help their super grow and possibly reduce the tax you'll pay as well if you make salary sacrifice contributions. The types of contributions you can split include your SG and salary sacrifice.
*30% if you earn over $300,000 pa.
Talk to a financial adviser today to see if salary sacrificing
is right for you.
Find an adviser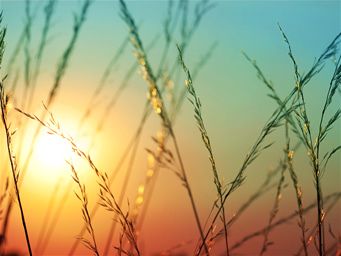 It's important to consider your particular circumstances and read the relevant Product Disclosure Statement before deciding what's right for you. This information hasn't taken your circumstances into account.
This information is provided by AMP Life Limited. Read our Financial Services Guide for information about our services, including the fees and other benefits that AMP companies and their representatives may receive in relation to products and services provided to you. All information on this website is subject to change without notice.