Are you on track with your retirement income?
If you're about to retire or already at retirement, you can still:
build your assets within and outside superannuation
reduce your one-off purchases at retirement
change your asset mix (but be aware of market fluctuations in short-term investments)
extend your time until retirement by working longer or working part-time.
Is your super with AMP?
If your super is with AMP, you can use My AMP to see if you're on track for the retirement you want. Simply visit the Your Super Future Report page on My AMP and you'll be able to view your personalised report.
How your property could fund your retirement
For many Australians, the family home is the biggest asset—even bigger than super. You may have worked hard and built-up significant equity or value in your home throughout your working life.
If this sounds like you, it may be worthwhile setting up a financial plan that lets you use the equity in your home to improve your retirement lifestyle. Of course you'll need to consider the risks involved and a financial adviser can help you do that.
Make your money last
There are many ways to stretch your retirement dollars further these days, but the key is to plan ahead.
Still, if retirement has crept up on you because of redundancy, practical choice or any personal reasons, you'll need to review your income sources and super balance and get an idea of what you'll need to live on in the years ahead.
You might start with:
Retiring after age 60 will mean you can withdraw your super tax-free as a lump sum or as pension payments through a retirement account.
People born before 30 June 1964 have an earlier preservation age. For everyone else the preservation age is age 60. If you retire before your preservation age, lump sum payments and pension payments are taxable but some of the payment may be tax-free. Additional tax offsets may be available for certain people.
Your benefit will be made up of a:
taxable component—made up of super guarantee (SG) contributions, employer contributions and self-employed and personal contributions where a tax deduction was claimed, as well as all fund earnings. The taxable component is made up of taxed and untaxed elements
taxed element—earnings and contributions that your super fund has paid tax on (and the major part of most people's super)
untaxed element—super that your super fund has not paid any tax on but is still taxable. This is more common with defined benefits funds (eg some Commonwealth, state government and private sector employer schemes)
tax-free component—after-tax contributions and government co-contributions.
If you're looking to access these benefits after you've reached your preservation age, you can do so tax-free.
If you don't quite have enough to live the retirement lifestyle of your choice, you can think about these options:
1. Delay your retirement
It will give you more time to add to your super. Retiring after age 60 will also offer tax-advantages by letting you withdraw your super tax-free. You can also consider whether you are able to benefit from starting a transition to retirement (TtR) pension if you have passed your preservation age.
2. Review your investment strategy
You should review how your super is invested. Consider working with a financial adviser to help you choose the right investments. It's never too late to find a financial adviser.
3. Adjust your budget
You may need to live on less (now and in retirement). If you're not living to a budget start planning one with our Budget planner calculator.
4. Use your assets
Salary sacrifice—Consider contributing more of your pre-tax salary into super while you're working. But be aware of the pre-tax concessional contribution limits.

Downsize—If you have paid off your family home, consider downsizing to a smaller home or looking at alternative residential options.
Reverse mortgage—If you still have a mortgage, you can use the value of your home to borrow for your retirement. This will be secured against the equity in your home to a maximum amount and will have limits on what you can withdraw. This may also be used to tide you over until you downsize.
Release your wealth—Look at any assets you hold outside super that might be sold and the proceeds contributed to super. Earnings in super are only taxed up to 15% and after age 60, any income or withdrawals from super are tax-free. See our case study on how Marie made an extra $65,000 in her super with the right strategy.
5. Add to super with government co-contributions
If you earn up to $34,488 pa, you can contribute up to $500 to your super account and the government will match It. You can qualify for a maximum matched contribution of $1,000. Contributions reduce if you earn more than this amount but only cease where you earn $49,488 or more pa. See details at the ATO website.
What would it take to live the way you want in retirement?
There's no single answer because your retirement expenses will depend on your expectations and your individual lifestyle. They will be affected by your activities, your health, where you live, your relationships and much more.
Need some help to work out the numbers? The Association of Superannuation Funds of Australia (ASFA) calculates and regularly updates different retirement lifestyles and their associated costs. See the ASFA Retirement Standard.
Retirement, in the superannuation world, means you could be eligible to access your superannuation savings as young as age 55 (depending on when you were born). This may mean you could be younger than your aged pension age if you want to retire early. It's important to know when you can take your super as a lump sum or draw on it through an income stream or have a combination of both.
But there are other income sources you may like to look at, like the aged pension, annuities and allocated pensions.
Aged pension
With a growing number of our population reaching retirement, governments will be less and less likely to contribute to adequate pensioner payment amounts. Current basic rates (June 2014, sourced from Centrelink) are:
| Status | Rate per fortnight | Annual |
| --- | --- | --- |
| Single | $766.00 | $19,916.00 |
| Member of a couple | $577.40 | $15,012.40 |
This is about $3,484 less than the amount the ASFA Retirement Standard says is needed for a modest lifestyle. These amounts exclude the pension supplement, which pensioners may also receive. See details at Planning for retirement.
Guaranteed annuities
Annuities can give you the peace of mind of a guaranteed fixed income, regardless of what may happen in financial markets.
Annuities are purchased from a life insurance company using any savings. They provide a guaranteed series of payments over an agreed period of time, which can be a fixed number of years or for as long as you are alive. Payments can be indexed to inflation or have a pre-set increase.
They are less flexible than account-based pensions as you cannot easily make lump sum withdrawals, and the fund manager decides how your money is invested.
There are a variety of annuities available with different conditions, including:
Lifetime annuities
These are payable over your lifetime or the life of your spouse. If you die young, the money is kept by the provider unless it is reversionary (see next) or has a minimum payment term which is transferred to a beneficiary. They usually are found in defined benefits funds.
Reversionary annuities
Payments revert to a beneficiary if you die before the end of an agreed fixed term (eg 10 years).
Allocated pensions
Allocated pensions (or account-based pensions) provide a series of regular payments drawn from money transferred from a super fund. They can be provided by any regulated super fund.
The payment amount is subject to minimums described as a percentage of the account balance. There is no maximum annual payment and you can take lump sum amounts out and also roll amounts back into a super fund.
Transition to retirement (TtR) account-based pensions are a little different. You cannot make lump sum withdrawals and there is a maximum annual withdrawal limit of 10% of the balance. See more about TtR strategies on our Moving towards retirement page.
Unlike a guaranteed annuity or pension your payments are dependent on sufficient funds being available in your account to make the payment. So if your retirement account runs out of money, your payments will stop. But if you die before that time, the account will be held for your beneficiaries or estate.
A place to call home: housing options in retirement
Show more
Your decision to stay in your family home, downsize or move into residential care is entirely your own and should be based on factors beyond financial. Your health, your spouse or partner, your family and what you decide to pursue once you stop working all play a part in deciding where—and how you live.
Selling your home to release wealth
If you're thinking of moving to release money from your home, planning ahead can help you feel more in control and provide greater peace of mind. Here are a few suggestions:
1. Make a wish list before looking for a new place. Think hard about what features you need in your new home, as the more you can live without, the more proceeds you can have leftover to fund your retirement.
2. Sell your existing home before buying another, unless you can afford to hold two properties. Consider any potential capital gains tax implications if you own more than one property. While you don't have to pay capital gains tax on the sale of your primary residence, this is not the case for an investment property.
3. Factor in the costs of moving―such as stamp duty and real estate agent fees.
4. Explore the impact of selling your home on any pension entitlements you may have.
5. Rent or house-sit before buying in an area that's new to you.
6. Invest conservatively while you're house hunting, so you give yourself some flexibility as you learn more about the choices and trade-offs involved in choosing the right property.
Residential living options
The Property Council of Australia has a helpful website, where you can search over 2,200 retirement villages and find out more about making the transition to residential living. Visit the Retirement living website.
Talk to your financial adviser to understand the financial and lifestyle factors that go into making a residential living decision.
Estate planning can help make sure your assets are distributed according to your wishes. It's also a good way to assess your finances and assets, and understand the kind of legacy you want to leave.
Your financial adviser can help guide you through the estate planning stages:
creating or reviewing a will
setting up enduring power of attorney
selecting an executor
giving guardianship
considering a family trust
plans for your super and insurance remainders
naming a beneficiary
protecting what you have.
If you need help and are looking for special expertise, you may want to talk to an adviser.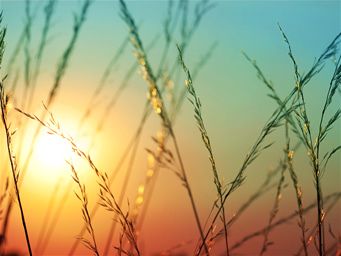 It's important to consider your particular circumstances and read the relevant Product Disclosure Statement or Terms and Conditions before deciding what's right for you. This information hasn't taken your circumstances into account.
This information is provided by AMP Life Limited. Read our Financial Services Guide for information about our services, including the fees and other benefits that AMP companies and their representatives may receive in relation to products and services provided to you. All information on this website is subject to change without notice.
The issuer of AMP Flexible Super is AMP Superannuation Limited. The issuer of North – Personal Pension is N M Superannuation Pty. Limited.
AMP Flexible Super is a registered trademark of AMP Limited. North is a registered trademark of The National Mutual Life Association of Australasia Limited.