See what rules come into effect in 2018 and what changed during 2017.
After some toing and froing on the political front, a number of proposed superannuation and pension changes came to fruition in 2017, with more to come on the housing front in 2018.
Here's a wrap-up of 2017/2018 housing, superannuation and pension changes and how they could affect you.
What's taking place in 2018
Downsizers will be able to put more into super
Currently, those who are aged between 65 and 75 must satisfy a work test to make voluntary super contributions, while those over 75 are generally unable to contribute to their super.
From 1 July 2018, this will change. Those aged 65 or over will be able to make an after-tax contribution to their super of up to $300,000 using the proceeds from the sale of their main residence. This is regardless of their work status, superannuation balance, or contribution history.
For couples, both spouses will be able to take advantage of this opportunity, which means up to $600,000 per couple can be contributed toward super.
To qualify, the contracts for sale must be exchanged on or after 1 July 2018.
The property that's sold also needs to have been your (or your spouse's) main place of residence at some point in time, and you need to have owned the home for at least 10 years.
Tax incentives will be available for first home buyers
From 1 July 2018, eligible first home buyers will be able to withdraw voluntary super contributions, which they've made since 1 July 2017 (up to a certain limit) to put toward their first home.
Under the First Home Super Saver Scheme (FHSSS), first home buyers who make voluntary contributions of up to $15,000 per year into their super can withdraw these amounts (in addition to associated earnings) from their super fund to help with a deposit on their first home.
If eligible, the maximum amount of contributions that can be withdrawn under the scheme is $30,000 for individuals or $60,000 for couples (plus the associated earnings).
To be able to withdraw this money, first home buyers must apply to the Australian Taxation Office and if they are eligible, a one-time-only withdrawal is permitted under the scheme.
Due to superannuation's favourable tax treatment, this initiative may help first home buyers to build a deposit more quickly, and supplement their savings outside of super.
The amount you could contribute into super was reduced
Show more
You can no longer put as much money into your super savings on the back of reduced super caps, which came into effect on 1 July 2017. Here's a high-level summary of the super cap changes:
| Contribution type | Your age | Current cap (2017-18) | Previous cap |
| --- | --- | --- | --- |
| Before-tax super contributions | Under 50 | $25,000 per annum | $30,000 per annum |
| Before-tax super contributions | 50 or over | $25,000 per annum | $35,000 per annum |
| After-tax super contributions | Under age 65 | $100,000 per annum and up to $300,000 under the bring-forward rules | $180,000 per annum and up to $540,000 under the bring-forward rules |
| After-tax super contributions | 65 or over | $100,000 per annum | $180,000 per annum |
Remember, before-tax super contributions include super guarantee payments which are typically made by your employer.
Also, people cannot make after-tax contributions into their super if they have a total super balance of $1.6 million or above as at 30 June of the previous financial year.
Remember, if you're 65 or over at the time of making a contribution, a work test must still be satisfied.
The amount of super that could be moved into a tax-free retirement pension was capped
Show more
Those converting their super into a pension to derive an income in retirement are now restricted to transferring a maximum of $1.6 million into a tax-free pension account, not including subsequent earnings.
If an individual accumulates a super balance above this limit on or after 30 June 2017, the additional savings need to remain in the accumulation phase (where earnings are taxed at the concessional rate of 15%), or be taken out of super completely to avoid potential penalties.
It's also important to note, once an individual transfers $1.6 million into a retirement pension, even if their balance does reduce over time, they're generally unable to top up their pension a second time.
Transition to retirement pensions lost some of their tax benefits
Show more
While investment earnings on super fund assets that support a retirement pension are still tax free, from 1 July 2017 this no longer applies to transition to retirement (TTR) income streams.
Earnings on fund assets supporting a TTR income stream are now subject to the same maximum 15% tax rate that applies to super accumulation funds.
There are no changes however to the way that income payments received from a TTR income stream are taxed.
The tax offset on spouse contributions was made available to more people
Show more
If an individual makes a contribution into their spouse's super account, they're potentially entitled to a maximum tax offset of $540 if certain requirements are met.
The government increased eligibility for this tax incentive from 1 July 2017 by raising the lower income threshold for the receiving spouse from $10,800 to $37,000.
Restrictions around tax deductions on personal super contributions were lifted
Show more
Prior to 1 July 2017 there was a requirement that if a person received employment income during a financial year, they had to earn less than 10% of their income from employment-related activities to claim a tax deduction for a personal super contribution.
This is no longer a requirement—now any individual who is eligible to contribute can typically claim a tax deduction for their personal super contributions.
This incentive is generally available to anyone between the ages of 18 and 75 that is making a personal contribution, with work test requirements necessary for those age 65 and over.
The tax on before-tax super contributions was increased for some high-income earners
Show more
Broadly, those earning $250,000 or more annually now pay an extra 15% tax on any before-tax super contributions, on top of the concessional rate of 15%, bringing the tax rate on those contributions to 30%.
Prior to 1 July 2017, this tax only applied to those earning $300,000 and above.
The eligibility age for the Age Pension went up
Show more
Previously set at age 65, the eligibility age for the Age Pension for both men and women is incrementally increasing for those born on or after 1 July 1952. This is shown in the table below:
| Date of birth | Age Pension eligibility age |
| --- | --- |
| Up to 30 June 1952 | Already eligible |
| 1 July 1952 - 31 December 1953 | 65 and a half |
| 1 January 1954 – 30 June 1955 | 66 |
| 1 July 1955 – 31 December 1956 | 66 and a half |
| From 1 January 1957 | 67 |
The eligibility date for the equivalent Service (Age) Pension, available from the Department of Veterans' Affairs, for those who have qualifying military service, remains at age 60.
The assets test thresholds for the full and part Age Pension changed
Show more
To be eligible for a full or part Age Pension, applicants must satisfy an income test and an assets test, as well as other requirements.
Table 1: Full Age Pension thresholds
If an individual's assets are below the current thresholds in table one, they're eligible for a full Age Pension under the current assets test.
| Full pension | Current asset limits |
| --- | --- |
| Non-homeowner (single) | $456,750 |
| Non-homeowner (couple) | $583,500 |
| Homeowner (single) | $253,750 |
| Homeowner (couple) | $380,500 |
* Note, figures are current as at 20 March 2018.
Table 2: Part Age Pension thresholds
This table outlines the assets test cut-off point for those on a part pension. If an individual has assets above the current limits, a part-pension is no longer payable.
| Part pension | Current asset limits |
| --- | --- |
| Non-homeowner (single) | $759,500 |
| Non-homeowner (couple) | $1,040,000 |
| Homeowner (single) | $556,500 |
| Homeowner (couple) | $837,000 |
* Note, figures are current as at 20 March 2018.
Find out more about the assets and income tests on the Department of Human Services website
A different incentive was offered to those who lost their Age Pension benefit
Show more
If someone lost their Age Pension as a result of the asset test changes that occurred on 1 January 2017, they automatically became entitled to receive a Commonwealth senior's health card and/or a low-income health care card, which provides access to things such as Medicare bulk billing and less expensive pharmaceuticals.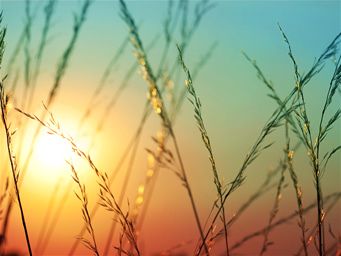 This information is provided by AMP Life Limited. It is general information only and hasn't taken your circumstances into account. It's important to consider your particular circumstances and read the relevant product disclosure statement before deciding what's right for you. Read our Financial Services Guide for information about our services, including the fees and other benefits that AMP companies and their representatives may receive in relation to products and services provided to you.
All information on this website is subject to change without notice. Although the information is from sources considered reliable, AMP does not guarantee that it is accurate or complete. You should not rely upon it and should seek qualified advice before making any financial decision. Except where liability under any statute cannot be excluded, AMP does not accept any liability (whether under contract, tort or otherwise) for any resulting loss or damage of the reader or any other person.