When it comes to investing, it's important to keep a few fundamental things in mind, such as what it is you're trying to achieve, what your attitude is to risk, and what time you have available to invest.
Below we've listed some investment strategies for newbie investors, and keep in mind there will always be risks associated with investing as returns aren't always guaranteed.
1. Set your investment goals
Before you start investing, it helps to have an idea of why you want to invest, how long you're able to invest and what level of risk you're willing to take on. Try our tool what investor style am I? to give you some insight.
Meanwhile, there are a number of different investment types and investment vehicles you may be considering as part of your investment plans, so make sure you're across any tax and legal implications, and other factors like whether fees, or minimum or maximum contributions are involved.
Thinking about these things is important because if you have a short-term goal, for example, you may prefer to invest in assets that are lower risk and that give you easier access to your money, like a high interest saving account.
2. Start early, invest regularly, reinvest the returns you make
The earlier you start investing, the more time your investments have to grow. And, the more regularly you add to your investments, the quicker they may grow.
On top of that, putting any income or interest you've earned from an investment straight back into that investment, could also further boost your wealth, should you not need the money right away.
3. Diversify your investments
People say 'don't put all your eggs in one basket' for a good reason, especially when it comes to high-risk investments, which is why some people opt for what they call a diversified investment portfolio.
Diversifying can help prevent loss during market downturns because when you put money into a range of different investments, rather than one investment, the less likely you are to be adversely affected by the same market conditions.
For example, if you have investments in property and shares, your share investments are less likely to be affected because of a slowdown in the property market.
4. Understand time in the market is more important than timing the market
Determining the best time to enter or exit a market can be difficult for even the most experienced investor, which is why staying in the market could see you reap the benefit of longer-term trends.
While it might be tempting to sell out of an investment, particularly if it's underperforming, investors who remain in the market may be best placed to reap the rewards than those who pull out, albeit if you do have something that continues to underperform overtime, offloading it may make sense.
5. Use dollar-cost averaging
Dollar cost averaging is an investment strategy designed to reduce risk. It involves making many smaller investments over time (instead of all at once) so that risk is spread throughout market cycles.
For example, if you use dollar cost averaging you might invest $1,000 every week for 100 weeks rather than investing $100,000 in a single investment.
The idea is you may be able to reduce the market risk of investing your money in a single transaction during what could be an expensive time to buy in.
6. Consider a multi-manager approach
Multi-manager portfolios combine the investment management skills of a number of specialist investment managers to build diversified investments.
The aim is to minimise risk, particularly in fluctuating market conditions, by spreading your investments across a range of management styles and expertise
7. Weigh up whether you might need advice
When it comes to investing, it pays to do your research and gain a broad understanding of the types of investments you're interested in.
It's also a good idea to speak to your adviser to ensure you're across any legal and tax implications, and where fees might be payable.
If you don't have an adviser but would like a bit more information, give AMP a call on 131 267 or use our find an adviser search engine to locate one near you.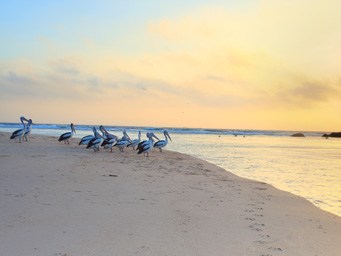 Any advice in this page is general only and is provided by AMP Life Limited (AMP Life). The advice does not take into account your personal objectives, financial situation or needs. Therefore, it's important to consider your particular circumstances and read the relevant product disclosure statement before deciding what's right for you. Read our Financial Services Guide for information about our services, including the fees and other benefits that AMP companies and their representatives may receive in relation to products and services provided to you. If you decide to purchase or vary a financial product, AMP Life and/or other companies within the AMP Group will receive fees and other benefits, which will be a dollar amount or a percentage of either the premium you pay or the value of your investments. You can ask us for more details.
All information on this website is subject to change without notice. Although the information is from sources considered reliable, AMP does not guarantee that it is accurate or complete. You should not rely upon it and should seek professional advice before making any financial decision. Except where liability under any statute cannot be excluded, AMP does not accept any liability for any resulting loss or damage of the reader or any other person.