How much are you worth?
If you're trying to understand how you're doing financially, it often helps to take stock of your current situation. Once you have a better idea, it's easier to plan what to do next. A good starting point is to work out what you have, such as:
money in the bank
property you own
shares
superannuation
what your car is worth.
At the same time, you need to consider what you owe, such as:
a home loan
a personal loan
a student loan
any credit card debt.
Your net worth is the difference between what you have and what you owe. This Net worth calculator will help you list all these items and work out the dollars and cents.
Do you know how your super's performing?
Because retirement feels like a long way off for many Australians, it's easy to forget about your super and how it's doing. So it's never too early to start paying attention to how it's being invested and how it's performing.
Not sure how much you have?
This quick check can help you find out how much you have:
Do you have more than one super account? How many do you have?
Do you know where they all are? Find out if you have any lost or unclaimed super.

Do you have your latest super statements or do you have online access to your accounts? With AMP, you can monitor your accounts online via My Portfolio.
It's easier to get a snapshot of your super future if you bring all your super accounts together.
What are your goals?
Now that you know how much you're worth, think about how much you're going to need. Start by discovering your goals and objectives. Once you know what they are, it's time to start saving to reach them.
Short-term goals
These are things you want to achieve within several months up to the next couple of years, like buying a new TV, going on a holiday, buying a car or even paying off your credit card debt.
Think about lowering your spending during this time, especially on things you don't need, like dining out. We're not saying you should stop going out and having fun, but cutting back a little will help a lot. Then consider putting your money into an account that pays interest.
Long-term goals
These are plans you want to turn into reality within five years or so. Thinking about buying a home or investment property? That's generally a long-term goal. Talk to a financial adviser about investing your money wisely. A good investment strategy will go a long way towards helping you achieve your long-term goals.
Saving for a rainy day
You've probably heard this phrase many times before. But it makes a lot of sense to get used to this habit. Keep some money away for an emergency, maybe enough to last you a few months. And if you ever end up using it, make sure you add to it again!
Whatever your goals are, use our Budget planner calculator to help you work out where you are and where you need to be financially
Savings goals calculator
Need help reaching your savings goals? Use MoneySmart's savings goal calculator.
Try it now
How to reach your goals sooner

If you'd like to learn more about reaching your goals sooner, try MoneySmart's Savings goals calculator. It will help you work out how long it might take you to reach your savings goals, as well as suggest steps you can take to put your plan into action.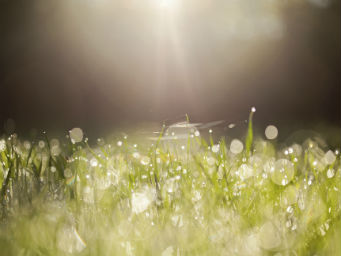 It's important to consider your particular circumstances and read the relevant Product Disclosure Statement or Terms and Conditions before deciding what's right for you. This information hasn't taken your circumstances into account.
This information is provided by AMP Life Limited. Read our Financial Services Guide for information about our services, including the fees and other benefits that AMP companies and their representatives may receive in relation to products and services provided to you. All information on this website is subject to change without notice.