What you need to do first
Losing a loved one is one of life's most heartbreaking moments. Unfortunately, when you lose someone close to you, it's likely that you're going to have to make the necessary arrangements. We hope this information helps during this difficult time.
Here's a list of the initial things you need to do:
Look for any instructions your loved one may have left (including a funeral policy).
Arrange for a death certificate to be issued by a doctor, which you'll need later on.
Start making arrangements for the funeral. Remember to consider interstate guests when you decide to hold the funeral.
Tell people, like friends, relatives and colleagues.
The funeral director may be able to help with the death certificate, notifications and other details. If all this feels overwhelming, get the help of a friend or family member—you don't have to do it alone.
How much does a funeral cost?
A funeral can cost thousands of dollars, depending on the kind of service and the funeral company you use. You may also like to check if your partner left any instructions about funeral preferences in their will.
Ask the funeral director for a detailed quote, and don't be afraid to ask questions. While an itemised quote is required by law for basic funerals in New South Wales, you have the right to ask for one no matter where you are in Australia.
Here are some costs to consider:
funeral director fees
transport
coffin
death certificate
permits
burial/cremation
cemetery plot
other expenses, like the celebrant or clergy, flowers, newspaper notices and the wake.
Sometimes private health, sickness, accident or life insurance policies may help to pay funeral and other expenses. If you find that the person who died had insurance, call the company and ask if these costs are covered.
In some cases, people might have paid for their funerals in advance:
Funeral plans involve paying in advance for an agreed funeral service.
Funeral bonds represent money the person has put aside to cover their funeral costs.
If you think there was a prepaid funeral or a funeral bond, but cannot find the paper work, it may have been left with someone else, such as a solicitor or the executor of the will.
Is there a will?
Many people would already have a will letting their loved ones know what to do with their money and assets. It's a legal document that states how the deceased person's belongings (known as their 'estate') are to be distributed after their death. The executor of the will is responsible for distributing the person's assets to the people named in the will. This happens after any debts are paid.
People entitled to part of your partner's estate are known as 'beneficiaries'. Generally assets can only be distributed after debts are paid and once the Supreme Court has granted 'probate' or validated the will.
The executor will need the following documents to administer the will. Gather these documents as soon as you can:
banking records
credit, charge and store cards
taxation records
superannuation records
records of investments.
If your partner has not left a will, the estate is shared under a formula set by law.
How will your finances be affected?
Show more
If your partner has passed away (and if your partner was the one looking after the finances), you may need to understand more about your finances and any investments you own. You may have inherited any assets previously held in joint names. And if your partner had super, you may also be entitled to a superannuation payment. You need to contact the relevant superannuation organisation and find out if you are eligible for any payments. In the same way, if your partner had insurance, you may be entitled to a death benefit.
You should advise the Department of Human Services of any changes to your income and assets, as these may affect any payment you receive or become eligible for. If you pass on any assets to children, other family members or friends, bypassing yourself, you may want to talk to a financial adviser, as this can affect your asset position and may result in changed payment rates.
The next thing to do is to get a handle on your finances and work out where you now stand. This is a skill worth learning and will help you plan ahead.
Our Budget planner calculator can give you a clear idea of your financial situation, including any bills you have to pay.
People grieve differently, and there are no right or wrong ways to grieve. It's personal and, for some, it can be crippling.
If you find yourself unable to cope, reach out for help. There are a number of support groups and professionals available to help you through a difficult time. If you are a Centrelink customer, find out about the Department of Human Services' social work services or phone 131 794.
Some other people who may be able to help:
You can also find a comprehensive listing of online bereavement resources available from the Australian Centre for Grief and Bereavement.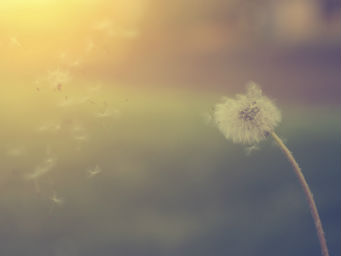 It's important to consider your particular circumstances before deciding what's right for you. This information hasn't taken your circumstances into account.
This information is provided by AMP Life Limited. Read our Financial Services Guide for information about our services, including the fees and other benefits that AMP companies and their representatives may receive in relation to products and services provided to you. All information on this website is subject to change without notice.