What are you going to do when you retire?
After so many years of working and building your career, the prospect of retirement might be an exciting yet slightly daunting one.
Retirement isn't what it used to be. More than ever before, we're healthier and living longer, more active lives.
What will your first day of retirement look like? Will you:
be travelling, buying a new car or caravan, so you can hit the road?
be playing sport, sailing, sky diving, golf or training for that first marathon?
spend the day immersed in a hobby, playing an instrument, practicing yoga, or even creating an app?
spend time with grandchildren?
be doing volunteer work or looking for a new business venture?
Whatever you'd like to do, it's important to make sure you'll be able to afford it.

How much will you need?
The amount of money you'll need in retirement will largely be driven by the retirement lifestyle you want. But there are a few other things to think about.
Will you still have debts or will you be debt-free by retirement? Whether it's your home loan or other debts, think about whether you want to pay these debts off or if you'd be better off paying into your superannuation. A financial adviser can help you to answer this question or you can use the MoneySmart Super vs mortgage calculator.
What are your medical expenses likely to be? You'll need to put aside money for medical expenses, especially in the later years of retirement when health deteriorates.
Will you have any dependants? With couples starting to have families later, it is possible to still have children at school or university as retirement approaches. And with longer life expectancies, it is also possible for retirees to be providing for ageing parents or both.
What will your partner want to do in retirement? Does your idea of a retirement 'heaven' align with theirs or do you have two completely separate lifestyles to fund?
Check your options
This checklist will help you set yourself on the path to achieving your retirement goals.
Check your retirement savings and estimate the income you'll need.
Check your eligibility for the Age Pension and other benefits, such as the Commonwealth Seniors Health Card.
Check your asset allocation, as it is important to balance risk and return.
Put strategies in place to boost your super if required.
Consider strategies such as salary sacrifice and transition to retirement to help reduce tax and put more into super.
Consider consolidating your super, so you pay less fees and make the most of what you have.
Consider integrating your super strategy with your partner's. There could be benefits, like living on one income while adding to the other's super.
Consider moving investments outside of super into the tax-advantaged super environment.
Get your estate planning in order (update your will, Powers of Attorney, etc).
If you are thinking of working part-time or changing jobs, start exploring your options now.
Consider your retirement timing—are there tax or employment-related advantages that may affect your decision?
A financial adviser can help with these strategies and answer your questions.
How can the equity in your home fund your retirement?
We all want a comfortable retirement and here we look at how the equity in your home may be able to help improve your retirement lifestyle.
For many Australians, the investment in the family home is the biggest asset, even bigger than super. You may have worked hard and built-up significant equity or value in your home throughout your working life.
If this sounds like you, it may be worthwhile setting up a financial plan that lets you use the equity in your home to improve your retirement lifestyle. Of course you'll need to consider the risks involved and a financial adviser can help you do that.
Downsizing your home
The most obvious way to use the equity or value in your home is to sell your home. Downsizing—you can even call it rightsizing—to a less expensive property may provide you with a place that suits you better and leave extra money for you to invest for income. Any extra money may impact your Centrelink benefits, so make sure you explore all the implications first.
You also need to be aware that when considering downsizing, a different house may not actually cost less. A smaller house closer to transport or amenities may cost as much as a larger home further away, so you'll need to do some research before selling.
You may not want to leave your family home. But depending on what you want to do, keeping your home and changing the way you use it can work too.
Renting out part of your home
Renting out part of your home can allow you to stay at home, provide extra income and you might even enjoy the company of a tenant. This could work well if your tenant is a friend or family member.
If you'd like more privacy you might consider investing in your property and converting it to a dual occupancy dwelling. This may increase the value and equity in your property―as well as providing you with extra income. You'll need to do your sums to make sure you can get a return on any money you invest. And be aware that any extra income from renting out your property can impact your Centrelink benefits, so look into that first.
Reverse mortgage
You may want to continue living in the family home and don't want a tenant. You can still access the equity in your home using a reverse mortgage. It's generally a last resort option due to the costs involved, but it can allow you to access money from your home and continue living in it.
A reverse mortgage provides a way for you to borrow against the value of your home and then use the money to supplement your retirement. You can choose a lump sum, regular income stream, line of credit or combination of options.
Unlike a normal loan you don't have to repay a reverse mortgage with regular repayments. The interest on the loan compounds over time and typically—once you sell your home or die—the loan must be repaid in full, including interest and fees.
But a reverse mortgage does have risks—it can impact not only your financial plans, but your relationships too, so it's important to do your homework. Let's look at some of the risks in a little more detail:
the interest rates are high—generally higher than average home loans
the pace at which the debt rises can be surprisingly fast—possibly leaving you with less for future needs such as aged care
the payments you receive may impact your Centrelink benefits and at the end of the day you may not have many assets remaining to leave to those you love.
Of course a reverse mortgage may be the right option for you, but it's important you know all the risks before considering it.
When it comes to planning for the years ahead, it's essential to have a plan that's designed around your goals and your circumstances. Our Home and retirement planner is a great tool for exploring your financial position and how your property fits into it. Of course getting the right advice is also important, so speak with your financial adviser and make the most of the opportunities and years ahead.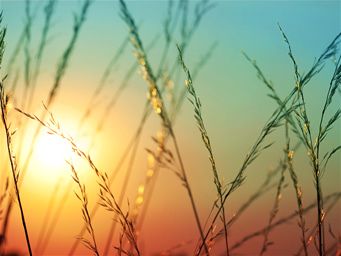 It's important to consider your particular circumstances and read the relevant Product Disclosure Statement or Terms and Conditions before deciding what's right for you. This information hasn't taken your circumstances into account.
This information is provided by AMP Life Limited. Read our Financial Services Guide for information about our services, including the fees and other benefits that AMP companies and their representatives may receive in relation to products and services provided to you. All information on this website is subject to change without notice.
The issuer of AMP Flexible Super is AMP Superannuation Limited. AMP Flexible Super is a registered trademark of AMP Limited.