Should I pay off my mortgage or contribute more to super?
Whether superannuation or your mortgage is the best place to invest your money will depend on your age, income, interest rates, expected investment returns and your personal circumstances.
One thing to remember is that when you contribute to super you won't be able to access the money generally until you retire. On the other hand, super may be your most tax-effective way to save money.
Factors to consider
Paying money into your super or your home loan has benefits—consider how both options relate to you.
| | |
| --- | --- |
| Mortgage | Super |
| You can generally only use after-tax income, but will reduce the interest you pay. | You can make contributions using pre-tax income through salary sacrifice payments, although you generally can't access your money until you retire. |
| By paying more off your mortgage your money is effectively earning an after-tax return equivalent to the home loan interest rate. | You will pay 15% contributions tax on super contributions, which may be less than the marginal income tax rate that applies to you. If you earn over $250,000 these super contributions are taxed at an additional 15%. |
| Flexibility—your home loan may offer services such as a redraw facility that allows you to take out any extra repayments you've made. | Investment earnings are taxed at a maximum rate of 15% which could be less than your marginal tax rate. |
| When you sell your home any profit you make is tax free. | Once you turn 60—all lump sums and pension income from your super investment is generally tax free. |
| As you make home loan repayments, the equity in your home is likely to increase and you can use it to invest and increase your potential for earning income from additional sources. | |
How long before you retire?
Your age is important, because you generally can't have full access to your super until you turn 65 or retire after reaching your preservation age—unless you satisfy another condition of release at an earlier age. You can also receive an income stream from your super after reaching your preservation age even if you have not retired. Your preservation age is determined by your year of birth as set out in the table below.
| | |
| --- | --- |
| Your date of birth | Your preservation age |
| Before 1 July 1960 | 55 |
| 1 July 1960 to 30 June 1961 | 56 |
| 1 July 1961 to 30 June 1962 | 57 |
| 1 July 1962 to 30 June 1963 | 58 |
| 1 July 1963 to 30 June 1964 | 59 |
| 1 July 1964 and onwards | 60 |
Super returns
If investment markets are at a low point and performing poorly, it's possible to experience low returns. That means it's important to consider where you are in relation to an investment market cycle and your retirement plans. If you're planning to use your super to pay your mortgage when you retire, you'll want the market cycle to help you make the most of your money—or you'll need an alternative plan, so you can wait for the market to recover.
Interest rates
Compare the amount of interest you're paying on your home loan and the returns on your super to make sure you're making the most of your money. Remember to consider tax too.
Income tax rate
Your marginal tax rate will help you decide which strategy is best for you. If you're paying a marginal rate of tax which is 19% or higher, super may be a more tax-effective option.
Other considerations
You may want the comfort and security of owning your own home, especially as you get closer to retirement. It's worth considering what your home means to you and whether a strategy like debt recycling may be of use. It's a high risk strategy, but it may help you pay off your home loan sooner and build assets for generating an income stream in retirement.
Am I better off selling my investment property or my home to fund my retirement?
There is a lot to consider when deciding whether to sell your property and how the sale may affect your future income, your tax obligations and any entitlement to government benefits you may have.
Age Pension entitlements
There are financial implications that may affect your Age Pension entitlements.
If you are selling your home, it can take up to 12 months—in some circumstances, longer— before the proceeds from the sale are counted under the assets test. In the meantime any income generated by the proceeds from the sale of your home will be assessed under the Age Pension income test.
If you are selling your investment property, the money released from the sale of your investment property will be assessed under the age pension assets test and any income derived from the proceeds will be assessed under the income test. You can find out more from the Department of Human Services.
Capital gains tax
When you sell the home you live in, the proceeds from the sale will not be assessed as a capital gain, so capital gains tax won't apply. When you sell an investment property, capital gains tax will apply to 50% of the profit, provided you've held the property for at least 12 months. If you've owned the property for less than 12 months, capital gains tax will apply to 100% of the profit.
Investing the proceeds in super
There are strict contributions caps in super, so you may not be able to invest all the proceeds without tax penalties. The bring-forward rule allows you to contribute up to $300,000 (after tax) as one lump sum within a three-year period if you're under 651.
Investing the money in super can be a tax-effective option, because after you turn 60 any payments from your super are tax free. And if you start a pension using your super, the income generated by your super pension investments is also tax free.
It's worth considering the implications of each of your options before you sell. Talk with a financial adviser and use our Home and retirement planner to get an idea of how much you could end up with and how your property could fit into your retirement plans.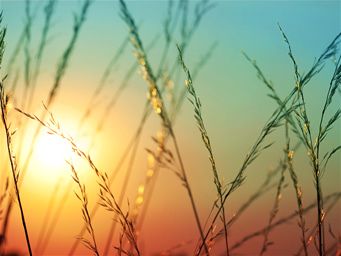 It's important to consider your particular circumstances and read the relevant Product Disclosure Statement or Terms and Conditions before deciding what's right for you. This information hasn't taken your circumstances into account.
This information is provided by AMP Life Limited. Read our Financial Services Guide for information about our services, including the fees and other benefits that AMP companies and their representatives may receive in relation to products and services provided to you. All information on this website is subject to change without notice.
The issuer of AMP Flexible Super is AMP Superannuation Limited. AMP Flexible Super is a registered trademark of AMP Limited.
1 Until 30 June 2014, the non-concessional super contributions cap is $450,000 within a three-year period and from 1 July 2014, it will increase to $540,000.