Investing inside or outside super
When it comes to investing, we look for the best performers, the latest winners, consider the risks and the costs. Not many think about whether they should make this investment through their superannuation fund.
There are advantages and disadvantages to investing through your super. One key difference is how tax works when investing inside super compared to non-super investments.
Some benefits of investing inside super include:
Investment returns are taxed up to a maximum of 15%m, whereas non-super investments are taxed at marginal tax rates.
Similarly, employer contributions only attract a 15% contributions tax, rather than the employee's marginal tax rate.
Some benefits of investing outside super include:
You have direct control of your non-super investments, instead of going through the trustee for super investments.
Non-super investments are generally accessible at any time.
The decision on whether to invest inside or outside super is complex and these are only some examples of the factors that need to be considered. When it comes to working out the best option, it's also important to remember that everyone has different needs, so it will depend on what is right for you.
What benefits can I get around my retirement age?
If you're approaching retirement, you may be entitled to government benefits now or within the coming years. These benefits may include:
age pension—if you're above 65 years old and meet certain income and asset requirements, you may be eligible to receive the Age Pension
pensioner concession card—you can access cheaper utility and medical bills, and in some states discounted public transport
carer's allowance—payments and services to assist if you take care of someone
pension bonus scheme or work bonus—lump sum payments if you're above the pension age and still working
seniors cards—depending on your state and how many hours you work, you can receive discounts for a range of businesses
government loans specifically for pensioners
tax offsets
low-cost bank accounts.
For more details on how to get access to these government benefits, visit the Department of Human Services website.
Getting advice
A key part of planning for your retirement is setting financial goals. This will help you make the most of your money and keep you feeling in control of your funds. To help you set your goals and take steps to achieve them, you may consider getting help from a financial adviser.
An adviser can take your unique circumstances into consideration to help explain your options. With the right adviser, preparation and attitude you can better understand how your current situation is tracking and the changes you may need to make to retire comfortably.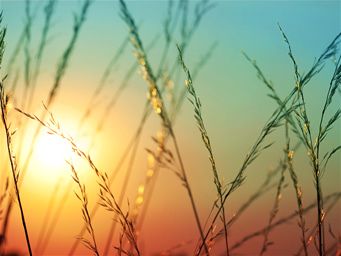 It's important to consider your particular circumstances and read the relevant product disclosure statement before deciding what's right for you. This information hasn't taken your circumstances into account.
This information is provided by AMP Life Limited. Read our Financial Services Guide for information about our services, including the fees and other benefits that AMP companies and their representatives may receive in relation to products and services provided to you. All information on this website is subject to change without notice.