Do you know how much super you have?
Superannuation is likely to be your main source of retirement income, so it's important to understand how much you have now and how much you're likely to have by the time you get to retirement.
If you've kept track of your super, it's easy to find out how much money you have by either looking at your last super statement or accessing your online account. You can also see how your money is being invested.
Not sure how much you have?
This quick check can help you find out how much you have:
Do you have more than one super account? If so, how many do you have?
Do you know where they all are?
Do you have your latest super statements or do you have online access to your accounts?
It's easier to get a snapshot of your super future, if you bring all your super accounts together.
Do you have enough to retire?
If you're close to retirement, you probably have an idea of the type of lifestyle you want when you stop working.
The amount you'll need will depend on two things:
1. when you plan to retire.
2. how long you may live.
Will you have the income you may need in retirement?
Try the My retirement simulator to find out how you're tracking. You'll need to know:
how much super you have
how it's invested (conservative, balanced or aggressive)
what you earn each year (your gross income before tax can be found on your pay slip)
how much you'll need for the retirement you want
'one off' expenses at the start of retirement (debts, new car, home renovation or travel)
any assets you have outside super.
How can you get there?
The earlier you make the changes that are right for your situation, the easier it will be to achieve your dream retirement lifestyle. To boost your retirement income, you can:
make additional contributions to super by salary sacrificing, personal after tax contributions or a lump sum
increase the value of your assets outside super
change your investment mix.
If you're close to retirement and you want to increase your retirement funds before you wind up at work, you can still:
build your assets within super and outside super
reduce your one-off purchases at retirement
change your asset mix, but be aware of market fluctuations if your investment timeframe is short
extend your time until retirement by working longer or working part-time.
Who can help you?
It is never too late to get help from a professional to see what your options are and what can be done to achieve the retirement lifestyle you want.
A financial adviser can explain how the latest tax rules may increase your retirement savings and help you to decide whether transferring non-super assets into your retirement savings is right for you.
How will your health impact your finances in retirement?
When you're setting your budget for retirement, it's important to think about how your health can affect your retirement income down the track. Your expenses are unlikely to stay the same throughout retirement and your spending habits are likely to follow a path similar to this one:
higher spending when you are healthy, active and celebrating finishing up at work
a consolidation period in the middle when spending slows down a bit
a spike in spending as health care and aged care costs pick up as you get older.
Healthcare costs can be expensive, especially as you get older, so budgeting for these additional costs can help to make your retirement funds last.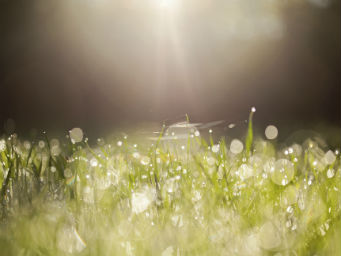 It's important to consider your particular circumstances and read the relevant product disclosure statement before deciding what's right for you. This information hasn't taken your circumstances into account.
This information is provided by AMP Life Limited. Read our Financial Services Guide for information about our services, including the fees and other benefits that AMP companies and their representatives may receive in relation to products and services provided to you. All information on this website is subject to change without notice.