Know your options around making contributions, accessing retirement savings and when Age Pension entitlements could be affected.
When you turn 65, you don't have to retire or satisfy any special conditions to get full access to your superannuation savings.
While you can access super before this age, typically you must be retired, or if you keep working, you can only access up to 10% of your balance each year via a transition to retirement income stream.
So you're across the options available to you when you reach age 65, we look at:
How you can continue contributing

Ways you can draw down your savings

When super may affect your Age Pension entitlements.
It's also important to note, while you do have full access to your super, you're not obligated to draw down your savings, however there may be some benefits in doing so.
1. Can I continue making super contributions?
If you're 65 and over, you may be able to continue building your super with additional contributions whether that be via employer contributions, personal contributions or both.
However, if you're making voluntary contributions, you must satisfy a work test requirement, whereby you need to work for a set period of time in the financial year, specifically 40 hours within a 30-day period, before you are able to make a contribution.
Recent changes to concessional and non-concessional contributions caps, which determine the maximum amount of money you can put into super before and after tax, were passed at the end of 2016.
Importantly, from 1 July 2017, if you have total superannuation assets over $1.6 million, you will no longer be able to make any additional non-concessional contributions.
You can read more about what these changes could mean for you in our article - Don't miss out on potential super opportunities.
2. What options do I have to draw down my super savings?
Whether you retire at 65 or keep working, you will have a few decisions around what you do with your super savings—which you can access tax free.
Lump sum
Taking some or all of your super savings as a lump sum can be tempting, particularly if you want to pay off debt, assist children or go on a holiday, however it might not be the best option for everyone. You can read more about lump sum considerations here.
Meanwhile, think about what you'll live on in retirement if you have little or no super left. While you could be eligible for government entitlements, such as the Age Pension, the Association of Superannuation Funds of Australia says that it's unlikely to be enough on its own.1
Account-based pension
An account-based pension (or allocated pension) provides you with a regular income stream drawn from your super savings. And, it gives you the added option of withdrawing lump sums.
Each year you will need to withdraw a minimum amount. This figure is calculated based on your age and will be a percentage of your account balance.
| Age | Account-based pension - yearly minimum withdrawal |
| --- | --- |
| 55-64 | 4% |
| 65-74 | 5% |
| 75-79 | 6% |
| 80-84 | 7% |
| 85-89 | 9% |
| 90-94 | 11% |
| 95+ | 14% |
As you're over age 60, you won't pay tax on your account-based pension payments or on the investment earnings.2
Remember, account-based pensions are based on the amount of super you've saved, the investments you choose and the level of income you receive - therefore they do not guarantee an income for life. You can find out more about account-based pensions here.
Annuity
Another option is to purchase an annuity product. These generally pay a guaranteed series of payments over an agreed period of time.
They tend to be a secure option as they provide a guaranteed income regardless of what might happen in financial markets.
However, you will be sacrificing some flexibility as you cannot easily make lump sum withdrawals and life expectancy is also a major consideration. You can read more about annuities here.
3. How could super affect my Age Pension?
Currently, to be eligible for the Age Pension you must be 65 or older, and meet an income and assets test which will determine the amount you're eligible for.
As a result, your Age Pension entitlements could be affected by how much money you have in super. Contributing some of your super funds to a younger spouse may be one way to lessen the impact of the income and assets tests but this will depend on your individual circumstances, so it's important to do your research.
With changes underway, the qualifying age for the Age Pension is gradually increasing to 67 based on when you were born. You can find out more about Age Pension eligibility here.
What else do I need to think about?
You may want to meet with an adviser to determine what'll work best for you and what the tax and Age Pension implications could be. If you don't have an adviser, we can help you locate one.
We also have super and retirement calculators that can help you crunch the numbers.
1 http://www.superannuation.asn.au/resources/retirement-standard
2 Note, from 1 July 2017, a $1.6 million pension transfer cap will apply. This cap will limit the amount that can be transferred into the tax-free pension environment.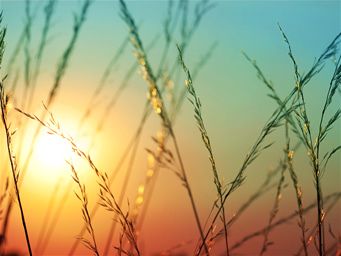 It's important to consider your particular circumstances before deciding what's right for you. This information hasn't taken your circumstances into account.
This information is provided by AMP Life Limited. Read our Financial Services Guide for information about our services, including the fees and other benefits that AMP companies and their representatives may receive in relation to products and services provided to you. All information on this website is subject to change without notice.