As retirement gets closer, it's important to start planning—so you're financially and emotionally prepared. Planning early is the best way to ensure you're working towards the retirement you want.
You can get a better understanding of how much you'll need to reach your retirement goals and live the life you want from our free e-guide.
What government benefits are there?
Depending on your circumstances, you may be eligible to receive part or full payment of one of the government pensions available:
These include:
age pension
disability support
sickness and mobility allowances
bereavement allowances
carer payments and allowances.
For detailed information about payment rates and eligibility criteria, refer to the Guide to Australian Government payments produced by the Department of Human Services. It also contains information on concession cards and healthcare cards.
Are you eligible for the age pension?
To qualify for the age pension you need to meet their eligibility rules:
Australian residency—You must be an Australian resident. Generally you need to have lived in Australia for over 10 years.
your age—Males must be 65 to be eligible. Female eligibility changes depending on your date of birth (it is currently 64.5). The qualifying age for both will gradually increase to 67 by 1 July 2023.
means test—This test consists of an income test and an assets test. These tests consider the assets you have outside of the family home, where you invest these assets and the income they are supposed to earn. Find out more about assets and the income test on the Department of Human Services website, or read the next section.
Here are the current maximum age pension amounts1:


| | |
| --- | --- |
| If you are | The maximum fortnightly payment is |
| single | $860.20 including supplements |
| a couple | $648.40 each including supplements |
What are the income and assets tests?
If you have a lot of assets or if you earn an income from other sources while retired, this may affect your age pension. Remember, your family home is excluded from the assets test.
Assets test limits as at 1 July 2015
Family situation

Homeowners

Non-homeowners

Minimum(i)

Cuts out at

Minimum

Cuts out at

Single

$205,500

$779,000

$354,500

$901,250

Couple (combined)

$291,500

$1,156,500

$440,500

$1,305,500

Illness separated (couple combined)

$291,500

$1,438,500

$440,500

$1,587,500

One partner eligible
(combined assets)

$291,500

$1,156,500

$440,500

$1,305,500
(i) For pensions, assets over these amounts reduce the pension by $1.50 per fortnight for every $1,000 above the amount.
Income test as at 1 July 2015
Different income limits are set for singles and couples.
Depending on the source of income, Centrelink will apply different rules on the income generated. Special rules apply to assess the income generated from financial assets.
Family situation

For full pension(i)
(per fortnight)

For part pension(i)
(per fortnight)

Single

up to $162.00

less than $1,882.40

Couple

up to $288.00

less than $2,881.60

Illness separated
(couple combined)

up to $288.00

less than $3,728.80
(i) Income above these rates reduces the pension rates by 50 cents on the dollar for singles and 25 cents in the dollar for couples. The test that results in the lower rate (or a nil pension rate) will apply.
You can read more about assets and the income test on the Department of Human Services website.
What about concession cards?
Pensioner Concession card
This concession card is available to people receiving a full or part pension, as well as for certain other social security recipients.
Make sure you apply for this card even if you're not eligible for a full pension, as it offers significant discounts and can help you make your money last longer.
It entitles you to concessions for medicines under the Pharmaceutical Benefits Scheme (PBS). It may also get you extra concessions from state and local government authorities, such as council rates, public transport and motor vehicle registration. Concessions vary from state to state.
Commonwealth Seniors Health card
This card helps with the cost of prescription medicines and other services, if you are of age pension age but do not qualify for age pension. Eligibility is based on an income test.
Seniors card
This card is available to Australians aged 60 and over. It gives you a range of benefits provided by the government and businesses. It's free and is issued by every state and territory government to eligible senior residents.
Eligibility criteria and benefits vary slightly in each state and territory. Each state or territory has its own Seniors card, so make sure your search for more details is based on this.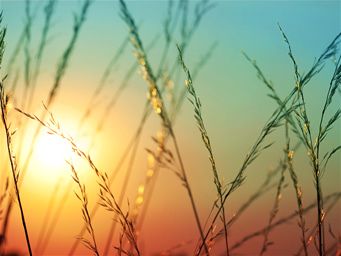 It's important to consider your particular circumstances before deciding what's right for you. This information hasn't taken your circumstances into account.
This information is provided by AMP Life Limited. Read our Financial Services Guide for information about our services, including the fees and other benefits that AMP companies and their representatives may receive in relation to products and services provided to you. All information on this website is subject to change without notice.
The issuer of AMP Flexible Super is AMP Superannuation Limited. AMP Flexible Super is a registered trademark of AMP Limited.
1 Centrelink as at 1 July 2015.