Choosing the right insurance
Choosing the right type and the right amount of insurance is a good way to make sure that if anything were to happen, you and your loved ones would be looked after financially. There are four types of personal insurance every Australian should understand. These include:
But why would I need insurance anyway?
Things can (and sometimes will) go wrong
Naturally, no one likes to think about bad things happening to them, but the reality is, sometimes they do. If something happened to you, can you or your family keep living the life you're living now?
Protect your financial future with insurance
Would your loved ones have enough money to pay your mortgage, education costs, living expenses and more? Can they survive on $383.00 a week,1 compared to the average weekly earnings of $1437.00 a week?2 This is when insurance can help you, by giving your family financial security so they can focus on the things that really matter.
How much cover is enough?
The level and type of cover you need depends on your personal circumstances. Your age, your earnings, the amount you owe and how many dependants you have play an important role in figuring out how much cover you need.
Here are a few questions worth thinking about before you decide on the level of insurance to apply for:
If you were to become injured or too sick to work, how long could you maintain your lifestyle and pay your bills?
If you were to die, who would repay your debts? And what sort of lifestyle would your beneficiaries have?
The insurance calculator is a simple way to determine the right type and amount of cover for you.
The cost of insurance
The cost of cover will depend on your age, occupation, smoking status and the level of cover you choose. The Life Insurance Calculator can help you estimate how much cover you may need and how much it's likely to cost.
How much insurance do you need?
There are many factors that come into consideration. Our calculator can help you work out what type and how much cover you may require.
Find out now
A tax-effective way to buy insurance
Holding insurance within your superannuation can be a smarter way to protect your loved ones.
Insuring through super—including a self managed super fund (SMSF)—can be tax-effective3, because you pay for the cover out of your pre-tax super contributions (which are generally taxed within the fund at 15%) instead of your take-home pay.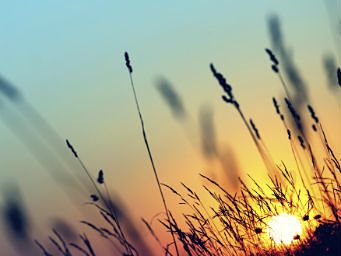 It's important to consider your particular circumstances and read the relevant product disclosure statement before deciding what's right for you. This information hasn't taken your circumstances into account.
This information is provided by AMP Life Limited. Read our Financial Services Guide for information about our services, including the fees and other benefits that AMP companies and their representatives may receive in relation to products and services provided to you. All information on this website is subject to change without notice.

1 Department of Human Services, May 2014.
2 Australian Bureau of Statistics, November 2013, Average Weekly Earnings (6302).
3 Taxation issues are complex and the decisions that you make can affect the amount that you receive at claim time. You should seek advice to determine whether holding insurance through super is appropriate for you.