Invest in their education
Education is something that's close to the hearts of many parents and grandparents. Most people are keen to make sure that children get the best possible education to prepare them for the future.
The reality is that the costs of education are constantly rising and it could easily be one of the family's biggest expenses. This means that planning and budgeting are more important than ever.
Regular savings add up
Consider putting a regular savings plan in place. This means saving a sum of money on a regular basis and putting it into an account that earns interest. You'll also be able to take advantage of compound interest, so you earn interest on any interest already earned.
For example, if you saved $10,000 at 5 per cent interest per year, you'd think you would earn $2,500 in simple interest after five years, $500 for each year. This would give you a total of $12,500 after five years.
If you invested $10,000 at 5 per cent, and the interest is paid monthly, you would actually earn $2,834 in compound interest after five years, giving you a total of $12,834. This is because every month the interest is added to your account and you'll earn interest on the interest.
Keep putting money aside and after a few years, you should have a significant amount put aside for a loved one's education.
You may also like to consider something like an insurance bond, which is a simple and tax-effective option for a child's future.
How can I help my kids get onto the property ladder?
We love property in Australia. About 70% of us live in our own homes and only about half of all home owners are still paying off a mortgage1.
Increasing house prices are good news for property owners and investors, but can present real challenges for first home buyers and those wanting to buy their first investment property. Speculation that property prices will continue to go up faster than wages means property can be a great way to build wealth―but at the same time it becomes harder for younger people to get onto the property ladder. It's a vicious cycle.
Every parent wants the best for their kids. And we're hearing from more and more parents and grandparents who'd like to help their children with property. And while children may be living at home for longer these days, the family home can provide more than just a roof over their heads.
Some parents are using their homes to help their kids onto the property ladder―potentially instead of leaving a will. Research from The Australian Housing and Urban Research Institute project suggests that the family home acts more or less like a savings account for many Australians.
By paying off the home loan, and as the value of the home increases, the equity in the home builds. Parents can then release the built-up equity by borrowing against it and use the money to help their children.
If you can afford it, gifting a deposit can be a great start. A good deposit will reduce the amount your children need to borrow and reduce the amount of interest paid over the life of their home loan. But bear in mind if you receive Centrelink payments―particularly if you're 60 or older―you'll need to consider that a gift of this kind may impact your benefits.
If you're like a lot of parents and don't have a big pot of gold set aside for a rainy day, you can still help your children. You can use the equity in your home as a guarantor and help your child qualify for a home loan. You should know that if your child fails to repay the debt your home could be put at risk—so think about this option carefully.
If you're able to make more of a commitment you may want to sign as joint borrower on the home loan. This option isn't for everyone because although you'd technically own only half of the property you'd have full financial responsibility if your child didn't pay their part. It's a big commitment and you'd need to understand all the risks and get the right advice.
You need to consider your own circumstances before deciding if and how you can help your kids. It's a good idea to seek financial and legal advice, so you fully understand the risks and benefits.
At the end of the day, whether you have a lot of money or not much at all, one of the greatest practical gifts you can give your child is empowering them to be successful. Help your children develop sound money habits and help them prepare to buy. For example, you may provide an incentive and contribute $1 for every $2 they save, and you can also:
teach your children budgeting and savings habits from a young age—and remember to demonstrate these behaviours yourself
share stories about saving for your first home and let them know it gets easier over time—talk with them about building equity over time
help your children explore government assistance options, such as a first home buyer's grant
talk about all that's involved in buying property
help them understand the real costs of purchasing a home—for example, online calculators can help determine the stamp duty that may be payable.
Will my pension be affected if I give them money?
Yes, if you're on a government (or Centrelink) pension, there may be impacts. It's best to check with the Department of Human Services before you do.
If you're a self-funded retiree, however, there are no rules around gifting your money.
There are options for buying property in a child's name too, but it's a complex topic. If you're considering it, we recommend that you seek specific legal advice from a specialist in this area.
It's important to get advice
It's a good idea to talk to a financial adviser about your personal circumstances. They'll bring the right knowledge, expertise and guidance to help you make an informed decision about the best way to help them.
Once you've talked through your needs with an adviser, they will then create a financial plan for you to consider and discuss. This may include a mix of financial strategies and a recommendation of appropriate products for you.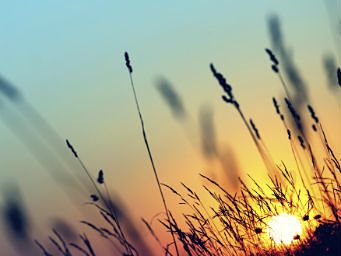 It's important to consider your particular circumstances and read the relevant product disclosure statement before deciding what's right for you. This information hasn't taken your circumstances into account.
This information is provided by AMP Life Limited. Read our Financial Services Guide for information about our services, including the fees and other benefits that AMP companies and their representatives may receive in relation to products and services provided to you. All information on this website is subject to change without notice.