How does property investment compare to shares?
Many Australians are choosing to invest in property along with other asset classes1. Investing across different assets spreads investment risk by ensuring your eggs aren't all in the same basket.
There can be advantages and disadvantages to investing in property—the information below compares property investment with shares.
Residential property
Advantages
The potential for ongoing capital growth.
The security of a visible, real investment.
Generally less volatile price changes.
Discounts on capital gains tax for investments held longer than 12 months.
Disadvantages
Very high transaction costs on entry and exit.
Significant capital or a home loan is required.
Potentially high ongoing costs, which may include loan-interest charges, management fees, strata fees, council rates, utilities charges and insurance.
High rates of tax (stamp duty and capital gains tax), which weaken capital growth.
Fluctuating interest rates.
No income when the property is vacant.
No income may be earned (the property may be empty) while improvements are made to increase value.
Risks can arise from property market movements, suburb and general economic price trends.
Concentrated investment (harder to diversify).
Shares
Advantages
Generally attractive long-term returns (9.7% per annum for the 10 years to 31 December 20133) for Australian shares.
The potential for ongoing capital growth.
Low transaction costs.
Tax-effective income when negatively geared.
Able to gain exposure to overseas investments more easily.
Discounts on capital gains tax for investments held longer than 12 months.
Shares can be quickly sold if required, although a quick sale can mean a loss of value.
Easy to diversify.
Disadvantages
A less physical and more volatile asset.
Returns can be unpredictable and value may decrease unexpectedly.
A less-understood asset class.
Requires management expertise and fees for this may apply.
Risks can arise from industry and company risk factors and changes in management, industry and/or company.
Economic trends and individual country risk can affect investment performance.
Comparing different types of investments can help you make the choice that's right for you. Speak with a financial adviser about the types of investment that can help you reach your goals.
The benefits of buying an investment property
When you invest in property, you have the potential to benefit from:
an increase in the value of your property over time (capital growth)
an additional source of income once the property becomes positively geared.
You can invest in property directly as an individual or through self-managed super, but there are risks to consider first. For example, the home loan will need to be repaid and your financial obligations may increase if the rental property is empty.
Investors are not limited to residential properties such as apartments and houses―they can also invest in commercial properties such as shopping centres and office blocks through managed funds and property investment trusts.
Property investment can provide tax advantages because the expenses that come with owning a property are tax deductible. However, any income will be subject to tax and when the property is sold capital gains tax will apply. One of the downsides of property investment is that the large upfront costs can make it challenging for many people.
Visit our AMP Capital website for more information about investing in property through managed funds.
Your property investment options
Use equity, if you have any
If you currently own a home, you may be able to take advantage of that property to invest in another one. But what's equity? It's the difference between the value of your current home and the amount you still owe on it.
For example, if your home is worth $500,000 and you still owe $200,000, you have $300,000 equity (ignoring sale costs) which you could use towards buying an investment property. It's important to note that using your home's equity for investment could place it at risk if you're unable to keep up with repayments for whatever reason.
Invest in property through super
Investing in property through super is different to owning property directly:
As a member of a super fund you can invest in property indirectly if your fund provides the option of investing in a property fund or property investment trust.
A self managed super fund can invest in property and own it directly, although there are restrictions. A self-managed super fund can also indirectly invest in property through a managed fund or property investment trust. There are options for borrowing money through a self-managed super fund to invest in property too.
Develop a property investment strategy
A property investment strategy is a financial plan built around your short-and long-term goals. A financial adviser can help you work out what you want to achieve and how to make the most of opportunities. If your financial adviser is an accredited mortgage consultant he/she can also help you find the right home loan.
It's helpful to look ahead before buying a property, understand what your options are and how certain decisions can affect your long-term wealth.
Advice from a financial adviser can help you:
decide what you want to achieve
develop an overall investment strategy and work out how property could fit with in your personal needs and goals
find the right home loan, providing the financial adviser is an accredited mortgage consultant
identify milestones for reaching your goals
create a detailed financial plan for building wealth.
The dollars and cents of your investment property
An interest-only loan?
It's common practice for people with investment properties to only pay off the interest portion of their home loans. While this can mean lower repayments, it also means you're no closer to actually owning that property since you're not paying any principal (the actual amount you borrowed, not the interest charges you're paying on it).
Positive or negative?
If you're earning less in rent than you're spending on interest repayments and any other expenses, you're negatively geared. While this means you're not actually making any money from that investment property, it does mean that any losses you make are tax deductible.
Negative gearing also requires that you have sufficient other income to meet the difference between these interest repayments and the rent that you are earning on the property.
Manage it yourself or pay someone?
You'll need to decide if you have the time and energy to manage your investment property yourself. This may include finding and vetting tenants, making sure your rent is paid on time, looking after any maintenance of the property or taking care of any necessary upgrades.
On the other hand, you could pay a property manager a percentage of the rent to look after the place for you.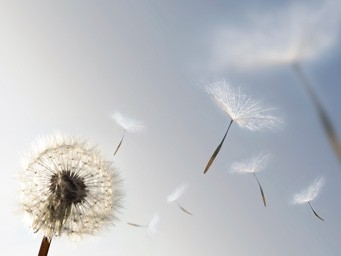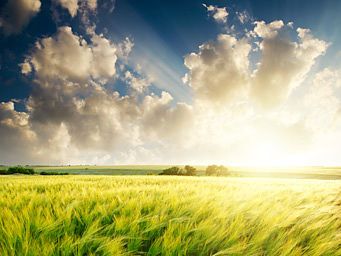 It's important to consider your particular circumstances and read the Terms and Conditions before deciding what's right for you. This information hasn't taken your circumstances into account.
This information is provided by AMP Life Limited. Read our Financial Services Guide for information about our services, including the fees and other benefits that AMP companies and their representatives may receive in relation to products and services provided to you. All information on this website is subject to change without notice.
The credit provider and product issuer of AMP Bank products is AMP Bank Limited, Australian credit licence 234517.
1 'Where to invest your money', news.com.au.
2 Past performance is not a reliable indicator of future performance. Source: Bloomberg, Real Estate Institute of Australia Indices, AMP Capital, RP Data Property Price Index. Year to date to December 2013.
3 Past performance is not a reliable indicator of future performance. Source: Bloomberg, Real Estate Institute of Australia, AMP Capital, S&P/ASX 200 Accumulation Index. Year to date to December 2013.