Money considerations in retirement include how to save and manage money, paying off debt, helping dependents and estate planning.
Due to increasing life expectancy, Australians are spending longer in retirement than previous generations, with men expected to live until age 80 and women until age 841. But when you're no longer earning money it can be difficult to know how much you can afford to spend and what you need to preserve for the future, without the fallback of a regular income coming in. And you may have added pressures in the mix like debts that still need to be paid off, healthcare costs and dependents in the form of kids or elderly parents.
1. Budgeting in retirement
Striking the right balance between living a quality retirement and running out of funds prematurely is a juggling act, but you don't have to go without, you just need to think about your budget a bit differently.
Consider a U-shaped budget
Rather than a linear budget, where your expenses remain the same year after year, it's worth thinking in terms of a 'U-shaped' budget in retirement. When you first retire, your spending will most likely be higher, as you take that trip-of-a-lifetime, splash out on that caravan or boat, or pay off your home loan (or all of the above) and engage in an active, and possibly more expensive, social life. Your spending is then likely to settle into a more regular pattern in mid-retirement, before increasing again in your later years when greater healthcare costs and aged care expenses may come into the mix.
Tips to save money
It's possible to save money so you have more to spend on what's important to you. Consider the following:
Selling your second car (if you have one) to save on registration, insurance and maintenance costs, and take advantage of public transport concessions available to seniors instead.
Check out government websites to learn about benefits and payments, such as pensions, allowances, bonuses, concession cards, supplements and other services you can access.
Consider bundling your phone and broadband to save on technology and your electricity and gas to save on energy costs. Compare providers' rates through comparison websites and ask if they offer a senior's discount.
Entertain at home more often instead of going out, be it with dinner parties, card nights or movie nights, and keep an eye out for coupons, offers and special deals to use when you do go out.
Put your bills onto direct debit to qualify for the pay on time discounts and avoid late payment fees if you forget a payment.
Save on groceries by researching online for sales or buying in bulk and sharing with family or friends.
2. Debt in retirement
Carrying debt into retirement isn't ideal, but it's a reality for many, with 44% of Australians over 65 having some level of household debt2. If you find yourself owing money on your credit card, personal loan or home loan once retired, there are things you could look into to manage your repayments and minimise the interest you pay.
Consolidating your debts by bringing them together into one loan could see you pay less in interest, fees and charges, while you could also contact your providers to try to renegotiate your repayment terms.
Some people also withdraw their super as a lump sum and use it to clear their debts. Although you'll need to consider whether you'll still have enough to live on in retirement and the tax implications of doing this, so it would be a good idea to speak with a financial adviser.
3. Helping your family out financially
Perhaps you're part of the 'sandwich generation', with elderly parents depending on you and adult kids still at home, or seeking financial assistance?
If so, it's important not to lose sight of your own goals along the way, and some frank conversations might be needed about the limits of the bank of mum and dad, and the benefits of independence. Instead of financial assistance, perhaps you can provide some invaluable financial education instead?
Meanwhile, if you are in a position to help out financially and you'd like to give the next generation a leg up, it's important to be aware of how gifting or going guarantor on a property might affect your tax and your lifestyle in retirement.
4. Estate planning
Estate planning is also an important part of retirement money management. It's not just about making a will, you also need to consider your super beneficiaries and how you want to be looked after (both medically and financially), if you can't make your own decisions later in life. Getting your estate in order in early retirement will give you peace of mind and avoid potential family tensions in the future.
Some key things to think about include:
Making a will
A solicitor or estate lawyer can help you draw up a legally binding document that advises who should receive your assets when you die. If you don't have a valid will your estate will be distributed according to the law in your relevant state.
Appointing an executor
An executor is the person who is responsible for making sure your assets are distributed according to your wishes, as well as paying bills, closing banks accounts and so on.
Nominating beneficiaries for your super
Your super is often treated differently to the other assets in your will, so think about how you want it to be distributed after you're gone. Also, make sure you keep your beneficiary nomination up to date, as if you don't your super money may end up in different hands.
Setting up an enduring power of attorney and a guardian
An enduring power of attorney allows someone to make financial decisions on your behalf. In some states, your power of attorney holder can also make lifestyle decisions about things such as your health and where you live, while in others you'll need to appoint a guardian to do this.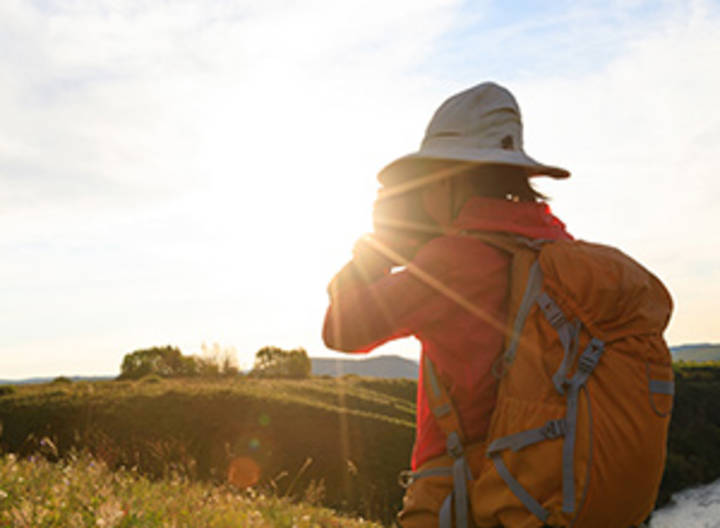 More cash on hand often comes down to a bigger salary, but sometimes it also comes down to money smarts.

Read more
This information is provided by AMP Life Limited. It is general information only and hasn't taken your circumstances into account. It's important to consider your particular circumstances and the relevant Product Disclosure Statement or Terms and Conditions, available by calling 13 30 30, before deciding what's right for you. Read our Financial Services Guide for information about our services, including the fees and other benefits that AMP companies and their representatives may receive in relation to products and services provided to you.
All information on this website is subject to change without notice. Although the information is from sources considered reliable, AMP does not guarantee that it is accurate or complete. You should not rely upon it and should seek professional advice before making any financial decision. Except where liability under any statute cannot be excluded, AMP does not accept any liability for any resulting loss or damage of the reader or any other person.