Saving money doesn't just happen, but these steps could help you to reach your saving goals sooner.
How Australians save
Research has found that almost three quarters of Australians surveyed save by putting spare money into a savings account, whether they do this themselves or via an automatic transfer. Other popular savings methods include keeping savings money in an account they can't touch, building up extra savings in their transaction account or depositing savings into their home loan offset account.1
But everyone is different and just as your strategy for how to save money might be different to these, so might your savings goals.
What are you saving for?
Recent research indicates that the most popular things Australians are saving for are a holiday, a rainy day, and to buy or renovate a home.2
Whether it's one of those, or something else, the first step in saving is to figure out what your savings goal is. It could be to buy your first home, have a baby, for your kids' education, or for retirement. Then you'll need to work out how much you'd like to save, and by when.
Once you know that, write it down, tell a friend, or both. Research suggests that writing your goals down, sharing them and tracking them means you're more likely to achieve them.3
Money saving tips
Once you've decided what you'd like to save for, over what timeframe and how much, you need to work out where the money will come from. For some people, this might be the entire surplus between their pay and what they spend each month.
If you're spending every cent that comes in, you'll need to identify extra income you might be able to earn or think about cutting back spending to free up money for your savings goals. The following tips could help:
1. Create and track your budget
Creating a budget can help you track expenses you can avoid or reduce, such as expenditure on non-essentials like pay tv, gym memberships, buying your lunch at work, entertainment and eating out. It's your lifestyle so you needn't deprive yourself of every bit of fun, but even cutting back a little on expenses could make a difference.
2. Review your providers
Unfortunately, bills are a part of life, but it's possible you may not be getting the best deals available in the market, especially if it's been a while since you last contacted your providers. By contacting your gas, electricity, mobile phone and broadband providers you may be able to achieve a better deal. Alternatively, consider shopping around for a new provider, making use of the many product and service comparison sites available online
3. Think green and cut wastage
If you find you're throwing out food at the end of every week, you might be able to reduce your grocery spending. Instead of replacing household goods consider whether existing items can be repaired, reused or upcycled for another purpose.
And if yours is a two-car household, consider whether you can do without the second car. This may mean increased spending on public transport and taxis but could be outweighed by the environmental benefits plus the savings made on petrol, tolls, parking, registration, insurance and maintenance.
4. Consolidate debts
Having multiple debts such as credit cards, personal loans and a home loan could mean you're paying more in interest rates and fees than you have to. Not only could combining your debts help make money management easier, it could save you money.
Savings tools
Once you've identified your savings goals and found some money to save you'll need to work out the best method of saving for you.
The mechanism you use for saving might differ depending on whether your saving goals are long term or short term. For example, a separate savings account where your money is readily accessible might be useful for a short-term goal. A term deposit, where your money is tied up for a set period of time in return for higher interest might be more suitable for a longer-term goal.
When looking for a suitable savings product you'll need to consider many things, including the fees charged, the rate of interest you can earn, how accessible your money is, whether you can set up an automatic direct debit, and whether there's a minimum amount you need to deposit each month.
We look at some of the key features of common saving product options below.
Savings accounts
Standard savings accounts are usually low fee, and your money is readily available, but they can pay a lower rate of interest. High interest savings accounts offer you the opportunity to earn a higher rate of interest on your money but there may be penalties for withdrawing your money before a set period of time has passed or ongoing minimum deposit requirements.
Tip: The AMP Bett3r account is a new all-in-one banking solution which comprises three linked accounts (pay, save and spend) to help you better manage your money. Learn more.
Offset accounts
An offset account can help you save money by minimising the interest you pay on your home loan. Putting any extra money you have into your offset account can help accumulate savings and also offset your home loan balance. This means you only pay interest on the remaining portion of your loan.
Term deposits
Term deposits lock your money away for a certain timeframe in return for a guaranteed interest rate return during that time. A general rule of thumb is the longer the timeframe, the higher the interest rate. Term deposits are generally low in fees, typically require a minimum initial deposit, and can sometimes require a minimum ongoing deposit.
Investment bonds
Investment bonds, such as the AMP growth bond, offers a tax-effective way of saving for the long term (longer than 10 years). They typically require either a minimum deposit or minimum ongoing deposits, and you can choose how your money is invested.
Other options
If you're looking to save and grow your savings over the longer term you could also consider investments such as shares.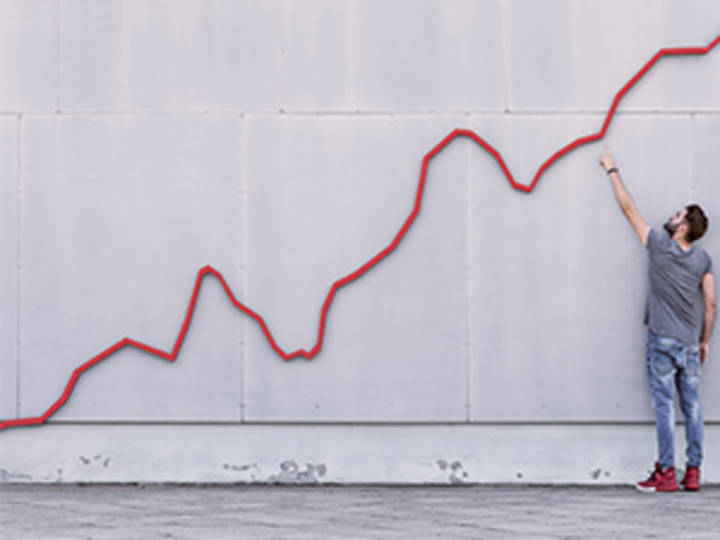 Growing your wealth beyond simply stashing your money under the mattress.

Read more
Learn how to create and manage a budget that will help take your finances further.

Read more
This information is provided by AMP Life Limited. It is general information only and hasn't taken your circumstances into account. It's important to consider your particular circumstances before deciding what's right for you. Read our Financial Services Guide for information about our services, including the fees and other benefits that AMP companies and their representatives may receive in relation to products and services provided to you.
AMP Bett3r Account is issued by AMP Bank Limited ABN 15 081 596 009, AFSL 234517. Consider the terms and conditions available on request by calling 13 30 30 or at amp.com.au/bett3r and whether this product is appropriate for you. Fees and charges apply.
Although the information is from sources considered reliable, AMP does not guarantee that it is accurate or complete. You should not rely upon it and should seek qualified advice before making any financial decision. Except where liability under any statute cannot be excluded, AMP does not accept any liability (whether under contract, tort or otherwise) for any resulting loss or damage of the reader or any other person.