Learn more about how personal insurance works and why it's an important financial safety net for you and your family.
With a number of Aussies impacted by death, unforeseen accidents and illnesses every year, having adequate levels of personal insurance may, for many, be really important.
What is personal insurance?
Personal insurance helps you pay your expenses or cover your losses when things go wrong. Your insurer provides this cover in return for a sum of money you pay, usually annually, called a premium.
You can buy different forms of personal insurance, which you may choose to do through your super fund, or via an insurance company or adviser.
Why is personal insurance important?
Personal insurance covers you in situations, such as when there's a death in the family, or a serious accident or illness, which may leave someone disabled or unemployed.
Situations such as these can affect your ability to meet your ongoing financial commitments, which is why personal insurance can provide peace of mind, and in the event you do have to make a claim, help when it matters most.
Types of personal insurance
There are four types of personal insurance but note, the following definitions are general in nature, so you should refer to your product disclosure statement (PDS) for the full terms and conditions of your policy.
1. Life insurance
Life insurance pays out a lump sum upon death or the diagnosis of a terminal illness.
While dealing with a situation such as this is never easy, life insurance can help provide financial security for your loved ones, as your beneficiaries will receive a financial payout.
Remember, life insurance is a flexible type of cover, so you can generally tailor it to your needs.
2. Total and permanent disablement insurance (TPD)
TPD insurance pays out a lump sum if you become disabled and are unable to work again.
The money can be used as you wish, such as to help with your medical costs or living expenses. Cover can also be tailored to suit your needs and can assist in the event you are permanently disabled to help ensure you and your family are provided for.
3. Income protection insurance
Income protection (sometimes called temporary incapacity or salary continuance insurance) provides a replacement income of up to 75% of your regular income if you can't work due to illness or injury.
You can use the money to cover daily living expenses, pay your medical bills and rehabilitation costs to help you return to work or find a new job, depending on your insurer.
4. Trauma insurance
Trauma insurance provides you with a lump sum payment if you're diagnosed with a specified medical condition or serious injury, or undergo certain medical procedures.
Medical definitions in your policy will determine what you're covered for and will also generally take into account the severity of a condition which may relate to things such as a heart attack, major organ transplant, cancer or stroke.
Trauma insurance differs from private health insurance, which will generally only help pay your hospital and medical bills, and possibly some rehabilitation expenses.
A trauma insurance benefit can help you meet expenses on top of this, such as additional medical costs, repaying your home loan and other debts, in addition to any modifications you may need to make to your home.
Insurance inside super
There are pros and cons that are worth looking into if you're trying to decide whether you want insurance inside or outside of super.
Some of the benefits of insurance through super include:
As your premium is coming out of your super, you won't be dipping into your take-home pay
You can choose to pay for cover out of your pre-tax super contributions which can be a more tax-effective way to pay for your premiums
If premiums are automatically deducted, your insurance may be easier to manage
Some of the potential risks of having insurance through super include:
Cover through super often ends when you reach a certain age (usually 65 or 70) that is different to cover outside of super
The types of insurance may be limited. For instance, trauma insurance is not typically available through super
Paying insurance premiums via your super could decrease your super balance if the withdrawals aren't being offset by active super contributions
Super contributions, which cover insurance premiums, are subject to contribution limits
If you have more than one super fund with insurance, you may be doubling up on insurance costs
Claim payments may take longer as the money is normally paid by the insurer to the trustee of the super fund before it's paid to you
Tax may be payable on some claim payments.
TIP: How to find out if you have insurance inside your super
If you're not sure whether you have insurance through super, what type of insurance you have through super or how much you might be paying in premiums, you can check your annual super statement or contact your super fund to find out more.
If you're an AMP customer looking for these details, check out the AMP app or log into My AMP.
If you do have insurance inside super, it's also important to note that you may still need additional cover outside of super, depending on your needs and circumstances.
How do insurance premiums work?
The amount you pay for your insurance cover is called a premium. Your premium is worked out during what's called the underwriting process, which is an assessment of your application by the insurer.
Your insurer will determine the cost of your insurance cover based on a number of things during the underwriting process including your age and gender, as well as other factors relating to your health and lifestyle. This may mean that you could be asked to provide extra information or even undertake a medical assessment.
Using this information, the insurer can accurately assess your risk, and set your premiums to reflect this, so you should never pay more than you need to.
Changing your insurance premiums
Some people think that insurance premiums only go one way, which is up, but there are a number of ways you may be able to reduce what you fork out.
Firstly, your policy may have a feature that automatically increases your cover each year to keep up with the rising cost of living, which could result in you paying higher premiums.
If you don't need the additional cover, you may wish to cancel your next automatic increase which will see a reduction in cover over time.
Your policy may also allow you to fix your premiums at their current level. This is typically called a premium freeze. If you choose this option you will retain your cover, but the amount of cover you have will decrease each year on your policy anniversary.
Meanwhile, if you make positive lifestyle changes that improve your health, you can request an insurance reassessment to see if you can decrease the cost of your cover. This may include healthy changes, such as losing weight or quitting smoking.
You may also be able to reduce what you pay by opting for longer waiting and shorter benefit periods.
How much insurance do you need?
If you do need to buy personal insurance cover, you'll need to consider the type of insurance you might need, what you'll be covered for, how much the premiums are and how to make a claim.
You'll also need to consider whether you have the right amount of insurance to ensure you and your loved ones are looked after financially should anything ever happen.
Knowing how much insurance you need can be tricky, so it's worth thinking about the following:
How much money would you or your family need to pay off your loans or unpaid debts?
How would immediate expenses be covered – medical or funeral bills – if you passed away?
Do you have savings, an emergency fund, assets, investments or super that could help?
Do you have paid leave entitlements if you were injured or became ill?
Might you be eligible for government benefits or workers' compensation?
How would you cover the cost of treatment and rehabilitation if it were required?
Would you need to make any modifications to where you live if you were less mobile?
It's also a good idea to determine up front what you can afford, and if you have any existing cover elsewhere that may be adequate.
Our online Insurance needs calculator can help you work out what type and how much insurance you may need.
What happens if your insurance cover lapses?
If you let your insurance lapse (or expire) you'll no longer be covered, and you may not be able to get the same level of cover or at the same price again in the future.
If you want to take out cover a second time, you may need to go through an underwriting process, which will take into account your health and financial details at this later point in time. As health can typically worsen with age, this may result in exclusions or increased costs.
Making a claim
In the event that you need to make a claim on your insurance, contact your insurance provider or if you have insurance through your super, contact your super fund to find out what information they need from you in order to assess your claim.
If you're an AMP insurance customer, you can notify us online, or by phone. You'll speak with a claims intake specialist and will then be assigned a case manager. You may be asked to provide medical reports or undergo medical assessments, and any short-term help will be arranged.
You'll then be notified of the outcome of your claim, and if it's accepted, you'll receive payment and a recovery plan if appropriate.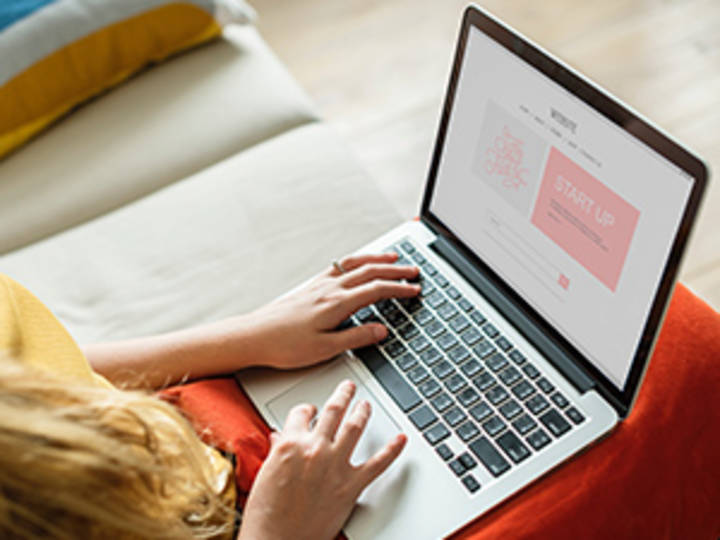 Calculate how much personal insurance is most appropriate for you.

Calculate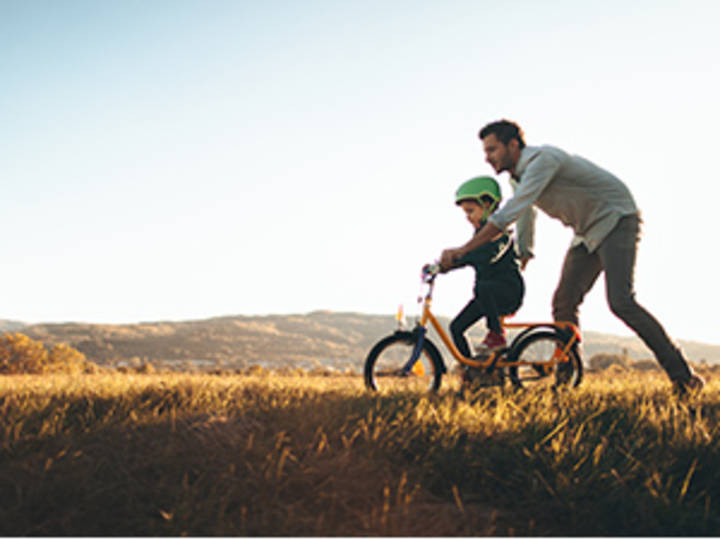 This information is provided by AMP Life Limited. It is general information only and hasn't taken your circumstances into account. It's important to consider your particular circumstances and the relevant Product Disclosure Statement or Terms and Conditions, available by calling 13 30 30, before deciding what's right for you. Read our Financial Services Guide for information about our services, including the fees and other benefits that AMP companies and their representatives may receive in relation to products and services provided to you.
All information on this website is subject to change without notice. Although the information is from sources considered reliable, AMP does not guarantee that it is accurate or complete. You should not rely upon it and should seek professional advice before making any financial decision. Except where liability under any statute cannot be excluded, AMP does not accept any liability for any resulting loss or damage of the reader or any other person.