Managing your money and understanding where it goes is much easier with the help of a budget.
What is a budget?
A budget is an essential component of money management. A budget records the money you plan to have coming in (income) and the money you plan to have going out (expenses). Think of it as a map of your personal financial situation.
Why do you need a budget?
A budget can be helpful for anyone who wants to take control of their finances. It can help you manage your money by clearly showing how much you're earning, how much you should be spending and what you're spending on.
Using a budget to track how your money is flowing in and out of your bank accounts can provide insights as to how you're spending your money. This will enable you to prioritise between essential (non-discretionary) and lifestyle (discretionary) expenses. The budget will either calculate a surplus (income covers projected expenses) or deficit (project expenses are greater than income). The budget provides you with the opportunity to manage expenses in each of the categories for all your spending and identify where you can cut costs if necessary.
Managing your budget and aiming for a healthy surplus (saving more than you spend) can help you save for something important or start a new savings goal.
How to create a budget in three easy steps
1. Calculate your income
Income can come from many sources, such as your pay, any government assistance you might receive, interest on savings and earnings from any investments, such as rent from an investment property, or dividends from shares.
All the money you have coming in needs to be included to get an accurate financial picture.
2. Work out your expenses
Review your bank and credit card statements, bills and receipts to work out what you're spending money on and how much you're spending.
Your expenses will include things such as:
your home loan or rent
food
utilities such as gas, electricity, internet, mobile phone and water
transport costs like public transport, petrol and tolls
medical expenses, such as health insurance or regular medications
school fees and costs
pay TV subscriptions
gym memberships
entertainment
Don't forget to include expenses you may pay for on a quarterly or annual basis, such as home or car insurance, car registration and servicing, and property rates.
3. Set up your budget
A budgeting tool, such as AMP's budget planner calculator (found in the Tools & calculators section), can help you build a budget and get a better understanding of your finances. By adding your income and expenses, and how frequently you earn or incur them, you can create a view of your total weekly, fortnightly, monthly and annual income and expenses.
If you're an AMP customer, you can also use the AMP Money Manager tool (found by logging into My AMP) to automatically create a personalised budget based on your transaction history. If you're not an AMP customer, you can see can still gain access to AMP's Money Manager via AMP's Goals Explorer tool.
How to use your budget
Once your budget is set up, it's important to track your spending against it to see if you're spending what you should be. But keeping track of what's going in to and out of your accounts can be time consuming, especially if you have multiple accounts across multiple financial institutions.
AMP's Money Manager tool enables you to add and aggregate data from over 200 different financial institutions via our secure and encrypted online site. What's more, it also automatically categorises your transactions, making tracking your income and expenses effortless. AMP's Money Manager can also generate graphs of your income, expenses and cashflow.
TIP: If you're using AMP's Money Manager you can add other accounts by logging into My AMP, selecting the 'Manage non-AMP accounts' tab and then adding your account login details from other financial institutions.
Making digital payments and automating many of your regular payments via direct debit can be helpful when budgeting as you create electronic records of your spending which are easy to track.
Another useful tool could be the AMP Bett3r account, a smart, three-in-one bank account which allows you to segregate your money into Pay, Save and Spend buckets, ensuring you have money set aside to pay for bills and savings goals, while knowing what is safe to spend.
Reviewing your budget
It's also a good idea to review your budget regularly, to ensure that it's still accurate and up-to-date.
Any change in circumstances, which leads to a change in your income, expenses, debts or financial goals, might signal a need to update your budget, such as:
if you get a new job or promotion
if you're made redundant
if you get married or divorced
if you buy a house
if you have a baby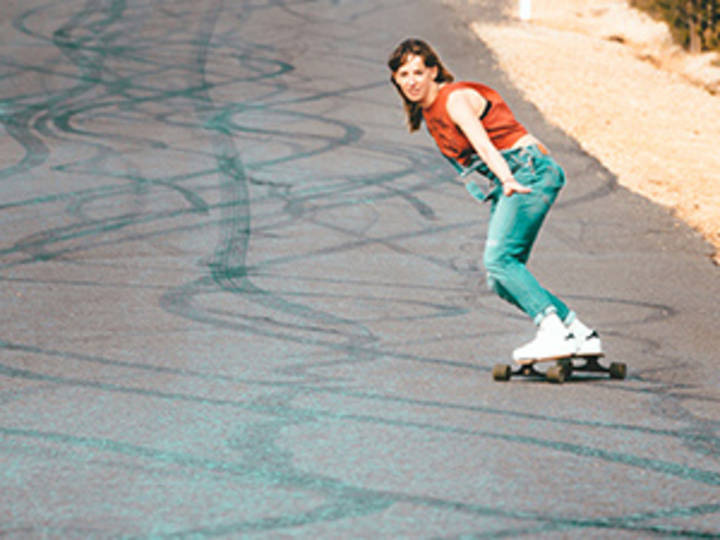 Use our budget planner tool to help sort out your everyday money.

Calculate
This information is provided by AMP Life Limited. It is general information only and hasn't taken your circumstances into account. It's important to consider your particular circumstances and the relevant Product Disclosure Statement or Terms and Conditions, available by calling 13 30 30, before deciding what's right for you. Read our Financial Services Guide for information about our services, including the fees and other benefits that AMP companies and their representatives may receive in relation to products and services provided to you.
All information on this website is subject to change without notice. Although the information is from sources considered reliable, AMP does not guarantee that it is accurate or complete. You should not rely upon it and should seek professional advice before making any financial decision. Except where liability under any statute cannot be excluded, AMP does not accept any liability for any resulting loss or damage of the reader or any other person.
The credit provider and product issuer of AMP Bett3r Account is AMP Bank Limited ABN 15 081 596 009, AFSL 234517, and Australian Credit License 234517.