We all have goals, sometimes we just need help realising them. Introducing the AMP Goals 360 experience – an innovative approach to advice that has your goals at the heart.
Combining digital interaction with personalised expert help, the AMP Goals 360 experience helps you to explore, plan, track and most importantly realise your goals.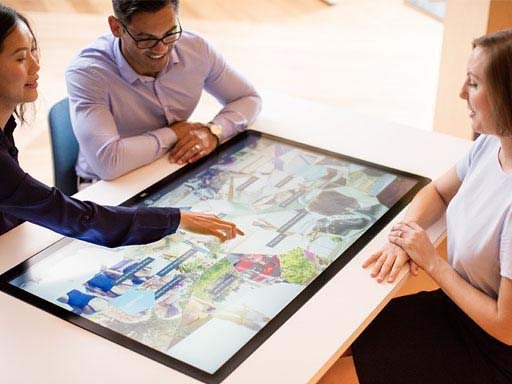 Explore your goals
Using our interactive digital experience, a goals coach will help you visualise and explore your goals from every angle. You'll walk away with a summary of your personal goals and priorities. If you choose to proceed, a qualified financial adviser can then work with you to explore the advice options available to help you achieve your goals.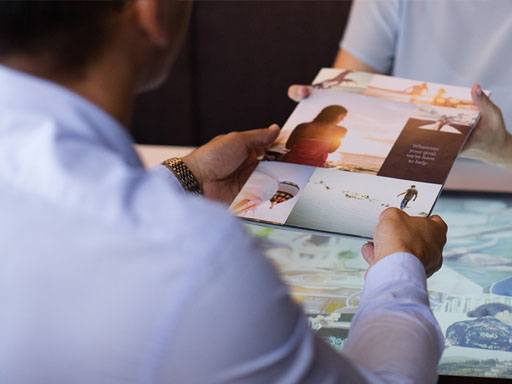 Plan to achieve your goals
Starting with the summary of your prioritised goals, your financial adviser will then delve deeper to understand you and your finances. Using their expertise they will create personalised financial strategies and show you how you can realise your goals. Our process will allow you to understand the choices you could make, keeping you in control so you can balance your goals of tomorrow with your financial needs of today.
Track your progress
We all know instinctively that we're more likely to stay on track and achieve our goals if we have ways to stay motivated. That's why you can choose to have us by your side, checking in with you along the way. You'll feel in control and confident that you are on the right path with your finances, and if life throws you a curve ball, we can be there to help you reassess your needs.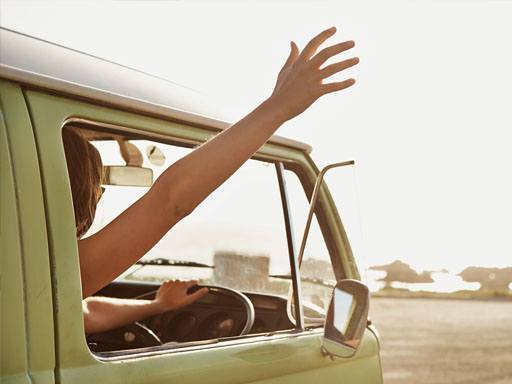 Help to realise your goals
Realising your goals doesn't happen by chance. No matter how big or small they are, most of us need help to plan for them. So whatever your goal and wherever you're at, AMP Goals 360 helps you explore, plan, track and realise your goals for a better tomorrow.
The two exploration sessions, valued at $350, are complimentary for a limited time only.
AMP Goals 360 is available through a select number of AMP AdviceTM participating practices.

Locations across Australia
Goals Experience Centre
33 Alfred St
Sydney, NSW 2000

Phone: 02 9251 3918
Email: goals_experience_centre@amp.com.au
Request an appointment

AMP Advice Erina

Suite 3.06, Level 3, Platinum Building (East Wing), 4 Ilya Ave
Erina, NSW 2250

Phone: 02 4325 7881
Email: erina@ampadvice.com.au
Web: ampadvice.com.au/erina
AMP Advice Newcastle

Level 3, 251 Wharf Rd
Newcastle, NSW 2300

Phone: 02 4037 6200
Email: newcastle@ampadvice.com.au
Web: ampadvice.com.au/newcastle
AMP Advice Tweed Heads

18 Stuart St
Tweed Heads, NSW 2485

Phone: 02 5536 0600
Email: tweedheads@ampadvice.com.au
Web: ampadvice.com.au/tweedheads

AMP Advice Bridge Street
Coming soon...

Level 5, 50 Bridge St
Sydney, NSW 2000

Register your interest

AMP Advice Chatswood
Coming soon...
Level 6, 67 Albert Ave
Chatswood, NSW 2067

Register your interest
FIS
Suite 3/35-37 Railway Pde
Engadine, NSW 2233

Phone: 02 9520 1577
Email: fis@fispl.com.au
Request an appointment
Mobbs Baker Wealth

Birtinya office:
Level 2, Innovation Parkway
Birtinya, QLD 4575

Caboolture office:
Ground Floor, 11-13 Bertha St
Caboolture, QLD 4510

West End office:
Unit F3 The Precinct, 12 Browning St
West End, QLD 4104

Phone: 07 5408 0872
Email: admin@mbwealth.com.au
Web: ampadvice.com.au/mobbsbakerwealth

Templetons Financial
Level 15, 133 Mary St
Brisbane, QLD 4000

Phone: 07 3026 3600
Email: info@templetons.com.au
Web: ampadvice.com.au/templetonsfinancial
Vine Wealth
1/255 Gympie Terrace
Noosaville, QLD 4566

Phone: 1300 846 347
Email: duane@vinewealth.com.au
Web: ampadvice.com.au/vinewealth

Wealth Directions
3/68 Jessica Boulevard
Minyama, QLD 4575

Phone: 07 5444 2985
Email: info@wealthdirections.com
Web: ampadvice.com.au/wealthdirections
We're continuing to expand across Australia, opening new locations that offer the Goals 360 experience. If an AMP Advice participating practice isn't convenient to you, get a head start and explore your goals online.

Available at participating practices only. AMP Advice is a registered trade mark of AMP Limited, licensed to practices offering the AMP Goals 360 experience.
This information is provided by AMP Life Limited. It's important to consider your particular circumstances and read the relevant Product Disclosure Statement or Terms and Conditions before deciding what's right for you. This information hasn't taken your circumstances into account. Read our Financial Services Guide for information about our services, including the fees and other benefits that AMP companies and their representatives may receive in relation to products and services provided to you. All information on this website is subject to change without notice.