AMP SMSF has been named the winner of Rainmaker's Selecting Super best SMSF administrator award for 2015.
This award recognises the innovative approach we're taking at AMP SMSF to constantly improve our offers to better meet our customers' SMSF needs.
In a market with so many new and varied competitors, the recognition received is testament to the ground we're making in enhancing our services, building relationships and growing our business this year.
About the 2015 Selecting Super Awards
Rainmaker's Selecting Super SMSF Awards recognise the best service providers as rated by their research team. The finalists and winners were decided by the skilled Rainmaker research team based on their assessment of key multi-dimensional criteria across SMSF brands:
1. Fees for various account balance.
2. Service package depth
3. Technology depth
4. Corporate structure and credentials.
5. Reputation for innovation.
6. Adviser market footprint and support
7. Market footprint
Want to know more?
Read more about AMP SMSFs and our award-winning SMSF solutions.
Subscribe now to receive articles on SMSFs and other financial articles.
If you have any questions about how we can help you, please call us on 131 267.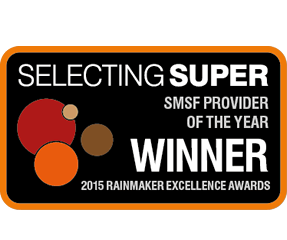 Recommended articles
Gone are the days when consolidating your super meant loads of paperwork!