Workers who have recently lost their job could benefit from the government's low income super contribution.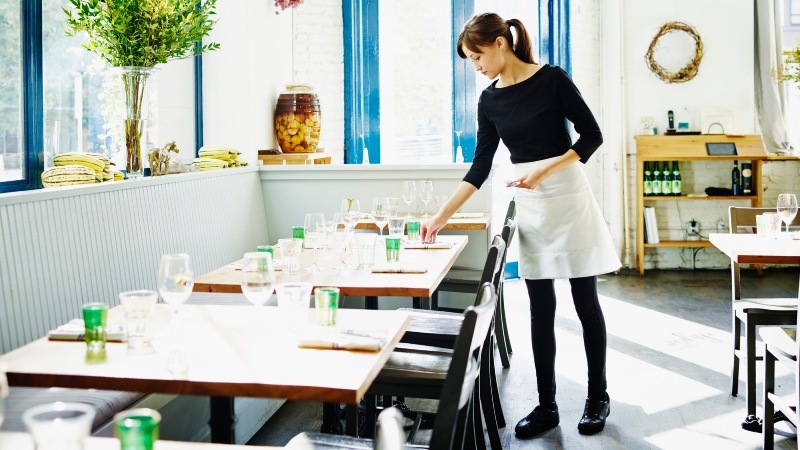 It's estimated that at least 1 million Australians could lose their employment1 as the COVID-19 coronavirus continues to ravage the economy. Industries such as hospitality have been closed down, seemingly overnight, placing strain on household incomes across the country.
Despite the government's JobKeeper payment that aims to ease the pressure on employers having to stand down staff, there will still be many people earning substantially less than usual, including staff who have accepted reduced working hours.
How low income super tax offset (LISTO) works
LISTO is a government superannuation payment of up to $500 per year to help low income earners save for retirement.
Before-tax super contributions are taxed by the government at 15%. The low income tax offset effectively refunds that tax for low income earners straight into their super fund.
You don't need to do anything to claim the low income tax offset. It happens automatically when people lodge their tax return, providing the super fund has a copy of the super member's tax file number.
Are you eligible for the LISTO?
You are eligible for the LISTO2  if you satisfy all of the following requirements:
you or your employer pay concessional (before tax) contributions for the year to a complying super fund – this includes super guarantee amounts
you earn $37,000 or less a year – to work out your eligibility, the ATO uses your actual or estimated 'adjusted taxable income'
you have not held a temporary resident visa at any time during the income year (note that New Zealand citizens in Australia are eligible for the payment) you lodge a tax return and 10% or more of your total income comes from business and/or employment, or you don't lodge a tax return and 10% or more of your total income comes from your employment.
Boosting low income super balances
AMP Technical Strategy Manager John Perri says the tax offset helps contribute to the super balances of low income earners.

"Up until now, a higher proportion of women3 than men have benefited from LISTO due to a range of factors including time spent out of the workforce to care for small children, returning to part-time, often lower-paid roles, where they haven't had the benefit of pay increases and promotions."
But it's likely that will change over the coming year as unemployment rises and household incomes lower.
Some good news is that due to the 'magic' of compound interest, a $500 tax offset today could be worth much more over four or five decades. The further you are away from retirement, the more your savings will benefit, subject to market fluctuations, from this government boost. As John says, "These Australians have time on their side when it comes to saving into super."
Find out more
To find out more about LISTO and other contributions that might help you and your family, check out the super contributions section.
If you want to understand more about the impact of COVID-19 on your finances and the investment markets visit our dedicated COVID-19 help hub. You could also register for one of the webinars AMP is running to keep you up to date.
---
1 https://www.abc.net.au/news/2020-03-24/centrelink-minister-stuart-robert-not-anticipate-coronavirus/12080612
2 https://www.ato.gov.au/Individuals/Super/In-detail/Growing-your-super/Low-income-super-tax-offset/ (as at 7 April 2020)
3 AMP's research and analytics team studied the data of 174,000 employed customers who had consolidated their super over a four-year period.
Important information
This information is provided by AMP Life Limited ABN 84 079 300 379 (AMP Life). It is general information only and hasn't taken your circumstances into account. It's important to consider your particular circumstances and the relevant Product Disclosure Statement or Terms and Conditions, available by calling 13 30 30, before deciding what's right for you. Read our Financial Services Guide for information about our services, including the fees and other benefits that AMP companies and their representatives may receive in relation to products and services provided to you.
All information on this website is subject to change without notice. Although the information is from sources considered reliable, AMP does not guarantee that it is accurate or complete. You should not rely upon it and should seek professional advice before making any financial decision. Except where liability under any statute cannot be excluded, AMP does not accept any liability for any resulting loss or damage of the reader or any other person.

The information on this page was current on the date the page was published. As a result of changes to the business from time to time, including changes to product, product issuer, services, trust, trustees and other entities, the information may no longer be current. For up to date information, we refer you to the relevant product disclosure statement and product updates.