Should you opt for principal-and-interest or an interest-only mortgage? Here's some things you might want to consider
The average dollar amount of a home loan taken out in February 2020 was $ 447,000, according to the Australian Bureau of Statistics1. This is a sizable sum and the way you structure your home loan repayments can affect the amount you will end up paying over the life of the loan. So, it's crucial to choose the right mortgage type for you.
One major decision is whether to go with a principal-and-interest or an interest-only loan. Both options have their own advantages and disadvantages, depending on your reasons for purchasing property and your financial position. Here's what's to consider when finding the right loan for you.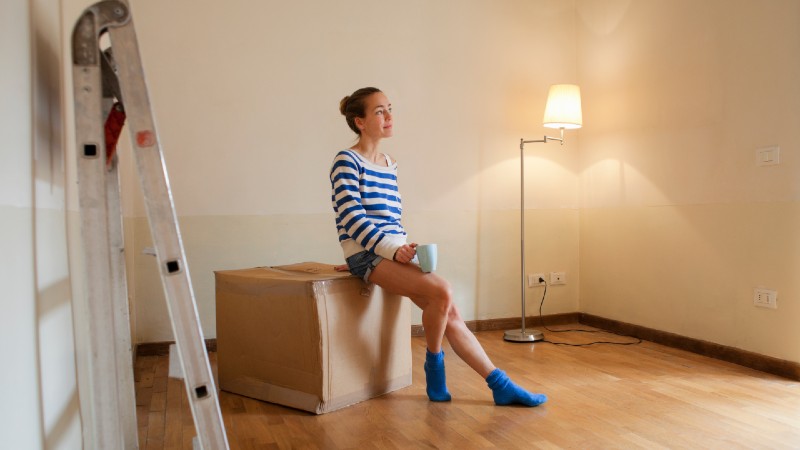 What do 'principal' and 'interest' mean?
The principal is the loan amount (the total amount you borrow from the bank). The interest is what it costs for you to borrow the principal amount of money2. The amount of interest that you'll pay depends on a few factors, including your interest rates and the term of your mortgage, but generally, it's calculated as a percentage of the principal amount that you owe3. The principal and interest amounts represent the two main parts of every mortgage.
Depending on your circumstances, when you apply for a mortgage, you'll have a choice of repayment types that pay off either the principal amount and the interest, or just the interest.
What is a principal-and-interest loan?
A principal-and-interest loan requires home loan repayments that cover part of the principal amount as well as the interest accrued4.
Interest charges on a principal-and-interest loan are often lower than interest only loans (even if you were able to negotiate the same interest rate for both repayment types). You'll likely end up paying less interest over the life of the loan because with every mortgage repayment you're reducing the principal balance.
Principal-and-interest loans will initially have a higher repayment amount compared to the interest-only period of an interest-only loan. This is because part of the repayment is to reduce principal. However, once an interest-only loan converts to principal and interest repayments, the repayments will be higher than a loan that started with principal and interest repayments because you usually have a shorter period over which to pay off the loan principal.
Here's an example in action: Sarah is hunting for a property to become her family's 'forever home'. She intends to pay down the mortgage as quickly as possible to become mortgage-free as soon as she can. She's opted for a principal-and-interest mortgage. Initially, she can't pay more than the minimum repayment. But, by making principal and interest repayments, she starts to reduce her principal from the very first monthly repayment.
What is an interest-only loan?
With an interest-only home loan, mortgage repayments only cover the interest charged on the amount borrowed, while the principal debt itself isn't reduced. The interest only period is usually available only for up to five years, before it reverts to principal and interest.
Some of the benefits of choosing an interest-only mortgage include lower minimum repayments for the interest-only period, as you're only paying down the interest. Conversely, you won't be reducing your total loan amount, which might mean paying a higher amount of interest across the life of the loan. You'll also jump to higher repayments after the initial interest-only period is finished. Interest-only loans are more commonly used for purchasing an investment property, which means there are other things to consider.
Tax deductions for an investment property
For taxation purposes, there are several expenses related to the investment property that may be tax-deductible while your property is being rented, including all or part of the interest charged on your mortgage5. Choosing an interest-only mortgage may be beneficial for some property investors because they can then, for example, use the extra funds to pay other loans where the interest is not tax deductible. You can find more information about the tax implications of having an investment property in the property section of the ATO's website.
Equity in property
Put simply, equity is the value of your property minus the amount you owe the bank6. Home buyers who reduce their mortgage debt will increase equity. Your equity can also grow when the value of your property increases.
This can be through the housing market rising, as well as home improvements you make on your property. Both can contribute to your property being valued at a higher price than you initially paid.
Conversely, if the market is negatively affected and property prices fall during your ownership, you may end up with less equity than when you started.
Find out whether a principal-and-interest or interest-only loan is right for you. Use our home loan repayment calculator or speak to a financial adviser.
Important information
This information is provided by AWM Services Pty Ltd (ABN 15 139 353 496), is general in nature only and hasn't taken your circumstances into account. Before deciding what's right for you, it's important to consider your particular circumstances and read the relevant product disclosure statement or terms and conditions available from AMP at amp.com.au or by calling 131 267.
Read our Financial Services Guide for information about our services, including the fees and other benefits that AMP companies and their representatives may receive relating to products and services provided to you. All information on this website is subject to change without notice. AWM Services is a part of AMP group.