MyNorth Sustainable Managed Portfolio
MyNorth now offers sustainable investing in a diversified managed portfolio to help your clients invest based on their values.
Find out more
MyNorth's IndexPlus Managed Portfolios
Combines the strength of index and active investing and may appeal to cost-conscious clients that are seeking to reduce the overall variability around market returns.
Find out more
Explore the Retirement Modelling Tool today
Compare up to 900 MyNorth Pension, Centrelink and other retirement product strategies to find one that helps unlock your client's full retirement potential with the Retirement Modelling Tool.
View the demo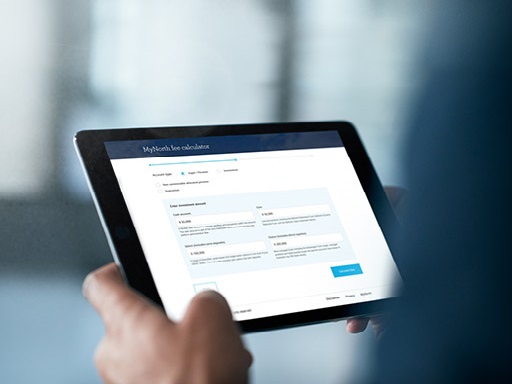 See how competitive MyNorth is with our fee calculator.
Try our easy-to-use fee calculator to find out in 3 simple steps if you can achieve sweet outcomes for your clients.
Calculate MyNorth fees
This page has been provided by NMMT Limited ABN 42 058 835 573, AFSL 234653 (NMMT) for adviser use only and must not be distributed or made available to retail clients. It contains general advice only and hasn't taken any person's specific needs or circumstances into account. You should consider whether it is appropriate for you based on your own financial position, objectives and requirements and seek financial advice before making any financial decisions. Visit northonline.com.au to obtain the disclosure documents for MyNorth Super and Pension and MyNorth Investment. You should also be aware that past performance is no guarantee of future performance. Refer to the AMP Financial Services Guide for more information, including the fees and benefits that AMP companies and their representatives may receive in relation to products and services provided. Contact us on 1800 667 841 for a copy. MyNorth is a trademark registered to NMMT. MyNorth Super and Pension is issued by N.M. Superannuation Pty Limited (ABN 31 008 428 322, AFSL 234654). The issuer of MyNorth Managed Portfolios and MyNorth Investment IDPS is NMMT. MyNorth Investment Guarantee is issued by National Mutual Funds Management Limited ABN 32 006 787 720, AFS Licence No. 234652. The Super platform fee comparison has been prepared by Chant West for AMP and reflects fees and cash account interest rates at 28 February 2019.