A self managed superannuation fund (SMSF) will give you more control over your super and retirement planning, but it's important to understand the responsibilities that come with being a trustee.
Here are a few things to consider before setting up an SMSF:
Do you have enough super?
You generally need a reasonable amount of super—or be looking to build up your super quite quickly—to justify the costs of an SMSF.
Everyone has a different view of how much is enough to start an SMSF. The Australian Taxation Office (ATO) has said that to have a viable fund, you may need a minimum of $200,000. A financial adviser can help you work out if you have enough.
Do you have enough time?
There are many tasks involved in managing an SMSF, so it helps to be prepared for the time commitment. As an SMSF trustee you'll need to:
monitor your investment strategy
stay on top of your reporting obligations and make sure you meet relevant deadlines
keep up to date with changes to superannuation laws that could affect your responsibilities as a trustee
keep abreast of investment opportunities and performance, and adapt your investment strategy.

Will someone help you set up and run your SMSF?
You generally need someone to help you set up your SMSF. A financial adviser, accountant or SMSF solutions manager can help you work out if an SMSF is right for you.
The sole purpose test is the central requirement for any super fund as set out in Australia's superannuation laws.
In general terms, it requires that your super fund and its assets are used solely to provide benefits to you and other members during retirement, or to benefit dependants should you or they pass away or become permanently disabled.
To find out more about the sole purpose test, visit the ATO website.

Are you eligible to become a trustee?
Show more
Are any members insolvent or disqualified?
Individuals may not be eligible to be a trustee if they are:
classified as an undischarged bankrupt
mentally incapacitated
charged with certain criminal convictions.
Age restrictions
An individual under the age of 18 can be a member of an SMSF, but not a trustee.
SMSF residency rules can be complex. You should seek further advice, if you or other members of the fund plan to live or travel frequently overseas. Generally:
the SMSF must have been established in Australia
the central management and control must ordinarily be carried out by trustees residing in Australia
at least 50% of the SMSF's assets must be held by Australian residents.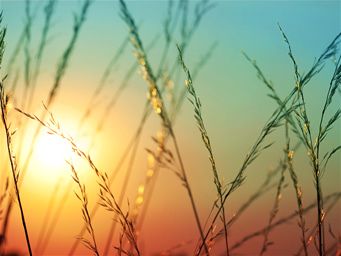 It's important to consider your particular circumstances before deciding what's right for you. This information hasn't taken your circumstances into account.
This information is provided by AMP Life Limited. Read our Financial Services Guide for information about our services, including the fees and other benefits that AMP companies and their representatives may receive in relation to products and services provided to you. All information on this website is subject to change without notice.
AMP SMSF Solutions is offered by Australian Securities Administration Limited, an AMP company.