When it comes to retirement, everyone's different. Your ideal retirement might be a beach house down the coast, a trip overseas or simply spending more quality time with family and friends.
To make sure you're on track for the retirement you want, it often helps to start with a retirement goal and plan. As you think about what your retirement goals are, you may also want to consider these important questions:
My retirement simulator
Find out what your annual retirement income might be, how long your money may last and what you can do to maintain your lifestyle when you retire.
Calculate now
Need a hand getting started?
A financial adviser can help you set out your goals, put together a plan and help you reach your ideal retirement.

Find a financial adviser
How much superannuation is enough?
While many of us know what we want our retirement to look like, few of us take the time to calculate how close we are to making it a reality.
Watch our video on 'How much super is enough?' to get an idea of the basics. Also, get some more information on our page, "how much super do I need?"
Use our Budget planner calculator to assess your current financial situation and estimate how much you'll need to save for retirement.
When do you want to retire?
Essentially, you want to have the right amount of money to enjoy the retirement lifestyle you want. But deciding when to retire is a big decision and can come down to a few factors:
the age you can access your super
your health
your readiness to stop working
how much debt you have.
Your options
The age you plan to retire can have a significant impact on how you live out your retirement. Pushing out your retirement by a few years can boost your retirement savings, but there are other ways to grow your super without working longer than you want to.
How much super do you already have?
Show more
Working out how much you already have is simple, if all your super is in one super fund.
For many of us who have more than one super fund, it may be a little more complicated.
Our Super simple consolidation service can help—it takes the hassle out of finding your lost super and brings it all together.
The amount of money you'll need in retirement will depend on the retirement lifestyle you want.
But there are a few other things to think about:
Will you still have debts or will you be debt-free by retirement?
Whether it's your home loan or other debts, think about whether you want to pay these off or if you'd be better off paying more into your super.
What are your medical expenses likely to be?
Some estimates indicate the average retiree spends nearly $60,000 on healthcare in retirement, but most of that is in the later years of retirement when health deteriorates.
Will you have any dependants?
With couples starting to have families later, it's possible to still have children at school or university when retirement approaches. And with longer life expectancies, it's also possible for retirees to be providing for ageing parents.
What will your partner want to do in retirement?
Does your retirement goal align with theirs or do you have two completely separate lifestyles to fund?
Everyone's retirement goals are different, but it's useful to think about whether you'll have enough super for the lifestyle you're planning live.
The Association of Superannuation Funds of Australia (ASFA) benchmarks annual budget needs, depending on their estimates for a modest versus a comfortable retirement, which should give you a rough idea of how much you might need. Here are the results from June 2014:
Modest lifestyle
Comfortable lifestyle
Single ($)
Couple ($)
Single ($)
Couple ($)
Weekly
448.06
645.62
813.78
1,114.78
Yearly
23,363.00
33,664.00
42,433.00
58,128.00
How will you generate the money for your retirement?
Show more
Your super contributions
Currently, all employers contribute 9.5% of their employee's gross income into super. But depending on your retirement goals and current age, your super guarantee (SG) contributions may not be enough to fund your lifestyle in retirement.
Our Super simulator will show you how you're tracking towards your retirement goals and whether your super contributions are enough to fund the retirement you want.
More ways to fund your retirement
There are other options to help you better fund your retirement. You can:
If you're close to retirement and worried about not having enough super to fund the retirement lifestyle you want, you may want to think about these options:
Delay your retirement
It will give you more time to add to your super.
Retiring after 60 will mean you can withdraw your super tax-free.
It could increase your super balance without compromising your income.
Review your investment strategy
Your investment strategy should reflect the time you have until retirement.
Reflect on your investment portfolio and what type of investor you are.
Live on less
Adjust your budget and cut back on some travel plans.
Compare your budget to what ASFA considers to be modest and comfortable lifestyles in retirement.
Find alternative ways to fund your retirement
Downsize your home and invest the money left over.
Sell other assets.
Get a reverse mortgage.
The age pension. Is it enough for you?
Before relying on the age pension, it's important you work out how much you'll need for the retirement lifestyle you've been planning for. In most cases, the age pension may not be enough to fund a comfortable retirement on its own. But it can still play an important role by qualifying you for the pensioner concession card, so you can save money on prescriptions, utility bills, council rates and other expenses.
Age pension rates
Here are the basic pension rates (June 2014) sourced from Centrelink:
| Status | Rate per fortnight ($) | Annual ($) |
| --- | --- | --- |
| Single(i) | 766.00 | 19,916.00 |
| Member of a couple(i) | 577.40 | 15,012.40 |
This means an eligible couple can expect to receive $30,025 per year, around $3,484 below the amount the Association of Superannuation Funds of Australia (ASFA) says is needed for a modest lifestyle.
(i) These amounts exclude the pension supplement, which pensioners may receive as an additional payment.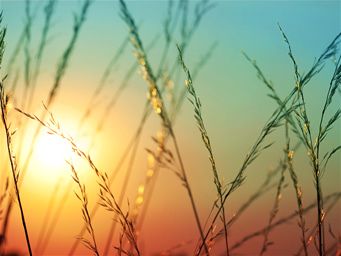 It's important to consider your particular circumstances and read the relevant product disclosure statement before deciding what's right for you. This information hasn't taken your circumstances into account.
This information is provided by AMP Life Limited. Read our Financial Services Guide for information about our services, including the fees and other benefits that AMP companies and their representatives may receive in relation to products and services provided to you. All information on this website is subject to change without notice.