Introducing AMP MyLife
AMP MyLife is insurance that is designed to cover you and your family for what you need, right when you need it, so that you can get on with living life to the full. And if you're lucky enough to enjoy a life without interruptions, you can still enjoy benefits.

AMP MyLife:
Protects you whether you, or a member of your household, have a temporary health set back, or if an illness or injury puts the brakes on permanently. You don't need to worry about different types of cover and whether you have the right one.
Considers the impact to your life – your health, family and work – and offers tailored support.
Provides value, in the form of support services from day one, some of which are available at claim time.

Is flexible and designed to change with you as your life changes.
Has flexible payment options so you can take advantage of the cost-effectiveness of paying for insurance cover through your super fund or SMSF.

Payments and support that may be available:

| | |
| --- | --- |
| Monthly payments | Provide help to maintain the regular expenses of your household if you, or a member of your household, experiences an illness or injury |
| Lump sum payment | Provides help to pay down debts and maintain future household expenses if you experience an illness or injury and can never work again, or upon death |
| Unexpected expense payment | Reimburses you for certain expenses (like aids, equipment and home modifications) incurred as a result of an illness or injury to you or a member of your household |
| Cost of cover waiver | Waives the cost of your insurance during a period of illness, injury or unemployment |
| Support services | Offer access to a range of services and discounts designed to support the health and wellbeing of you and your family |
Welcome to AMP's support services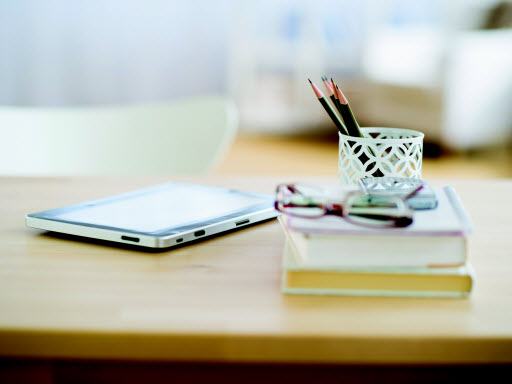 AMP MyLife offers more than traditional insurance.
We want to help you to enjoy all that life has to offer, keep you healthy, and help you get back on your feet if anything goes wrong with your health.
You have access to everyday services which are available from day one of your cover.
In the event of claim, there are also additional services which, at your case manager's discretion, may be made available to you to support your recovery.

So, scroll down, start browsing and see how AMP MyLife is life insurance for living.
The support services do not form part of any AMP MyLife policy. We reserve the right to change the nature and type of support services and the circumstances in which they are provided at any time. We also reserve the right to withdraw any or all of the support services at any time without prior notice.
What are the support services?
Click on a support service category below and go exploring.
For questions about any of the services, call us on 1300 366 214.
When life gets tough, getting help doesn't need to be
myCompass is an online self-help treatment option for people experiencing stress, anxiety, depression and low motivation.
Safe, secure online advice
Using evidence-based psychological techniques, myCompass aims to help you better understand the challenges you face and teach you ways to make positive and lasting changes in your life.
The program is securely delivered entirely online – you can use it in the privacy of your home or on your mobile, and your details are completely confidential.
AMP MyLife customers can take part in any of the self-help online modules at no additional cost.
Our partner
Black Dog Institute
The Black Dog Institute is internationally recognised as a pioneer in the identification and prevention of mental illnesses and suicide, and the promotion of wellbeing.
As a medical research institute and non-profit the Institute aims to improve the lives of those affected by integrating research discoveries into everything they do – clinical care and digital health, training of health professionals, community education and public policy solutions.

Additional services
Putting care into claims
We've been evolving our approach to claims, and keeping people at the centre of what we do.
We've found, and customers have told us, the best road to recovery involves getting you back to your normal life, as soon as possible.
If anything was to happen to you, we're not happy just processing your claim and paying your financial benefit. We want to help you get back on your feet. With real help.
You'll have an AMP case manager who'll work with you to provide the kind of help you need. We'd like to get you being and feeling as productive as you can be, at just the right pace.
Your case manager, at their discretion, may offer you additional services to support your recovery.

Putting you on the path to recovery
The road to recovery takes more than determination. You also need the support and understanding of those around you.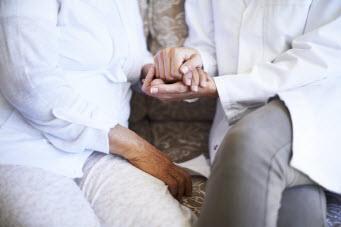 How we plan your recovery
We've recognised that to help you recover more effectively, it's important to get you as close to the life you were living as possible.
If anything serious was to happen to you, our AMP case manager and an AMP recovery specialist will work with your medical team to develop your path to recovery. They'll make a plan that takes your work, special skills, financial circumstances, support network, social and psychological factors into account. They'll design a plan that will help you recover and get you back to work.
To continue to receive your monthly payments, it's important you take part in your recovery plan.

Getting you working well again
Getting back to work will help keep you, and your mind, active.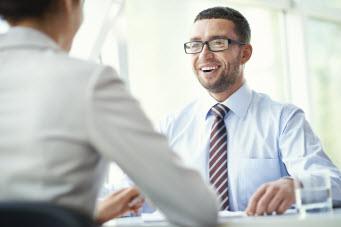 Making sure your recovery works
We recognise work is the best place to make you feel productive and be part of a community again – where you can use your skills to contribute and be stimulated.
We'll work with your employer to make sure your skills are being utilised as much as possible. And if we feel it'll help your recovery plan if you retrain, we'll pay for it, whether that's another course or business coaching.
It's all part of developing a plan that has helping you at its centre.

A helping hand when you need it most
If you're recovering from an illness or injury, this service provides welcome relief from household chores so you can focus on your recovery – from cleaning the house to looking after the kids, to prepping dinner and doing the laundry.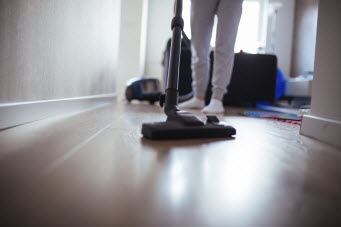 Help around the house
When you're recovering from an illness or injury, the best support you could have is the kind that's there when you need it most. Like that friend who is just a phone call away and is happy to give you real, practical help.
Recovery Assist aims to provide some extra support while you're recovering from an injury or illness. Your AMP case manager can determine if these services will aid your recovery and decide whether to setup services such as cleaning, child care, picking up the kids, or laundry services.
Our partner
KinCare
KinCare's mission is to enhance the health and wellbeing of individuals, families and their communities. KinCare doesn't just provide a service - they take an interest in your health and quality of life. KinCare's aim is to be Australia's first choice for life improving in-home, personalised, health and wellbeing solutions. They make customers their number one priority, in all they say and do and want the services they provide to make a difference and improve customers' quality of life.

Take the heat out of cooking
When you're recovering, you need to eat well, but cooking can be a real chore. So we'll help with healthy meals, delivered straight to your door.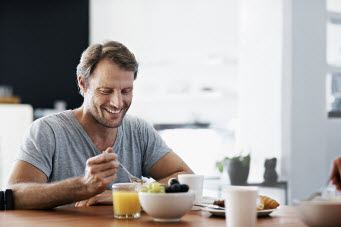 Healthy and convenient meal delivery
Eating well is important for a healing body, but the efforts of shopping, prepping and cooking, can take their toll.
Your AMP case manager may arrange some free meals for you, to help you while you recover. There are limits, which will depend on your circumstances and location.
Our partner
Gourmet Dinner Service
Gourmet Dinner Service starts with the freshest produce which their highly skilled chefs turn into all natural gourmet meals. They have an extensive menu of dinners, family meals, desserts and sides, all conveniently home delivered. Their belief is simple: by having a selection of gourmet, healthy meals on hand, it's easy to eat well.

Getting you back on the road to recovery
If you're ready to return to work, but aren't able to drive or use public transport, we may be able to help you with transport and take care of the bill.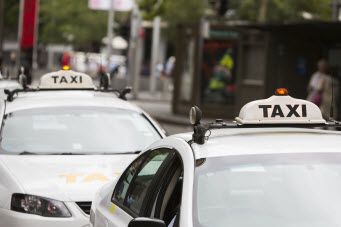 Helping you get back to work
When you're recovering, driving or using public transport might not be an option. But it's important to get you back to work.
So if your case manager determines that this will support your recovery, we'll provide you with free transport to get you back to work and back home, with minimum fuss.
Your AMP case manager will be able to assess and help you get back on the road to recovery.

The information is provided by AMP Life Limited (AMP Life) ABN 84 079 300 379 AFS Licence No. 233671 , part of the AMP Group of companies.
Any advice and information on the support services part of our website is general only and has been prepared without taking into account your personal objectives, financial situation or needs. Therefore, before acting on the advice, you should consider the appropriateness of the advice, having regard to those matters.

Before making a decision about AMP MyLife you should consider the AMP MyLife Product Disclosure Statement which is available by calling 132 987. The issuer of AMP MyLife is AMP Life Limited and can be contacted on 132 987 or askamp@amp.com.au. If you decide to purchase or vary a financial product, AMP Life and/or other companies within the AMP Group will receive fees and other benefits, which will be a dollar amount or a percentage of either the premium they pay or the value of their investments. You can ask your adviser or AMP for more details.
AMP constantly evaluates the products and services it makes available under the support services including their suitability and value to customers.
We can change or withdraw any or all of the services at any time. We take reasonable care in producing the information about services. However, changes in circumstances may occur at any time and may impact the accuracy of the information.

Third Party Providers
Some of the services will be provided by third party providers who are our service providers and comply with our privacy policy:
Recovery Assist services are provided by KinCare Pty. Ltd. (ABN 51 082 296 437).
Internet-based Cognitive Behavioural Therapy is provided by The Black Dog Institute (ABN 12 115 954 197).
Transport services are provided by Cabcharge Ltd. (ABN 99 001 958 390).
We rely on third parties to provide certain information on our web page and are not responsible for the accuracy of that information. We are not liable for any loss arising from any person relying on, either wholly or partially, on information provided by third parties.
AMP has not assessed or determined the quality or suitability of the services provided, they do not replace the need to consult with your general practitioner or referring doctor.
Links to other websites are provided for your convenience only and do not constitute or imply an endorsement or recommendation of any other company, product or service or any affiliation between us and any other organisation except as expressly stated otherwise. AMP does not control and is not responsible for the content of any other website accessed via links from this site.