You may pay off your home loan ahead of its term and save thousands of dollars, simply by depositing all your regular income and earnings into an Offset Deposit Account, available exclusively when you take up an eligible AMP Bank home loan.
By linking an Offset Deposit Account to an eligible loan account, you may reduce the interest calculated on your loan. You can choose between 1 and 10 Offset Deposit Accounts to be linked to any eligible loan account. The balance in your linked Offset Deposit Accounts is offset against your loan balance every day, which means you only pay interest on the remaining portion of your home loan.
An Offset Deposit Account may suit if you're:
an AMP Bank home loan customer
looking for a home loan plus an everyday account
switching your home loan to AMP Bank
interested in paying off your home loan sooner.
Here's what you get:
easy banking with My AMP, mobile banking and BankPhone
an AMP Visa Debit card for ATM and eftpos access
a cheque book to draw funds from the account
Bank@Post at participating Australia Post Offices.
For any help or questions, call us on:
13 30 30
Monday to Friday
8.00am – 8pm (AEST)
Saturday and Sunday
9am – 5pm (AEST)

Lost / Stolen Cards 24 hours 7 days
Offset Deposit Account rates & fees
Show more
Effective 5 November 2007
| | |
| --- | --- |
| Accounts | Interest rate(i) |
| All balances | 0.00% pa |
The Offset Deposit Account does not charge everyday banking fees, so you have unlimited access to:
ATM(ii) and eftpos with your access card
cheque book
internet and phone banking
BPAY to pay your bills
AMP Bank variable rate loan products (Construction and Land Loans excluded).
No interest is payable on the Offset Deposit Account, as all your funds work to reduce the amount of interest you pay on your eligible home loan. Deposits over $5,000,000 are at our discretion.
If the Offset Deposit Account is linked to a Basic Variable Rate Loan, there is a $5 per month Account fee.
(i) These rates are variable and are subject to change.
(ii) Other ATM provider fees may apply to ATM transactions at non-rediATMs. Fees also apply for international transactions and special services. Daily withdrawal and purchase limits apply for ATM and eftpos.
Pay off your home loan sooner
Use all your deposited funds to reduce your interest repayments with our Offset Deposit Account that offers:
no minimum account opening balance
unlimited fee-free1 rediATM transfers and withdrawals with an AMP Visa Debit card
full access to BankNet, mobile banking and BankPhone
a savings preview with our Loan offset calculator.
How fast can you own your own home?
See how you can potentially save years and many thousands of dollars of loan repayments with an Offset Deposit Account, so request an account application with your approved variable rate home loan. Use our Loan offset calculator to compare how any regular deposits (like salary, bonuses or other income) work to offset the outstanding balance of your loan.
This is because your interest is calculated on a lower amount than your actual loan, as long as the funds are in the account. Of course you have access to those funds when you need them with online banking and an AMP Visa Debit card.
Most of our variable-rate loans (not fixed-rate loans) are eligible to be linked to an Offset Deposit Account on your request. These include:
Introductory Professional Pack Variable Rate Loan
Introductory Classic Variable Rate Loan
Professional Pack Variable Rate Loan
Classic Variable Rate Loan
Basic Variable Rate Loan1
Affinity Variable Rate Loan
Affinity Basic Variable Rate Loan
Select Variable Rate Loan
AMP SuperEdge Variable Rate Loan
AMP First Variable Rate Loan
Low Doc Variable Rate Loan (no longer available for sale)
Excluded loans include:
Construction and land loans
AMP Essential Home Loan
all lines of credit
all fixed rate loans
Linking an Offset Deposit Account to eligible loan accounts is only completed on request. We do not automatically link your Offset Deposit Account to your eligible loan account.
So if, for example, you come to the end of a fixed rate period and your loan converts to an eligible variable interest rate loan, you must call us on 13 30 30 to link or open an Offset Deposit Account. It's easy and takes less than 10 minutes.
If an Offset Deposit Account is linked to a loan account that is not eligible, no offset benefit will apply and the product name will change to Unlinked Offset Deposit Account. All account access and operating Terms and Conditions remain unchanged.
1 A $5 Monthly fee is payable on Offset Deposit Account linked to Basic variable rate loan accounts.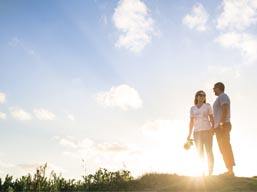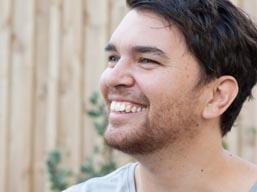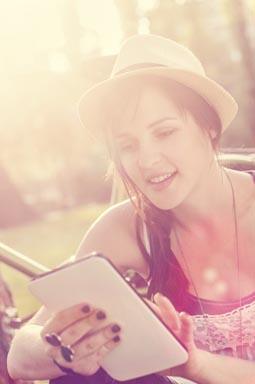 Open an AMP Offset Deposit Account today
Whether you already have a home loan with AMP or you're applying for a new one, make your repayments work harder using all your deposited funds to offset the cost of your interest: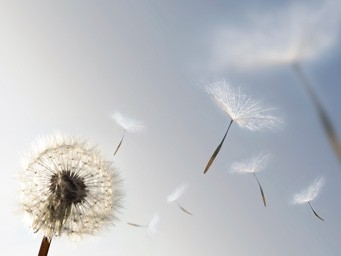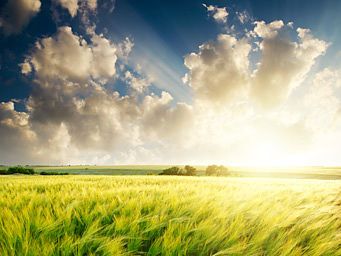 It's important to consider your particular circumstances and read the relevant Product Disclosure Statement or Terms and Conditions before deciding what's right for you. This information hasn't taken your circumstances into account.
This information is provided by AMP Bank Limited. Read our Financial Services Guide for information about our services, including the fees and other benefits that AMP companies and their representatives may receive in relation to products and services provided to you. All information on this website is subject to change without notice.
The credit provider and product issuer is AMP Bank Limited, AFSL 234517 and Australian Credit Licence 234517.
1 Other ATM provider fees may apply to ATM transactions at non rediATMs. Fees also apply for international transactions and special services.