Make budgeting easier and get help to own your home sooner. With an offset account, you could save thousands of dollars.
It's simple. The money in your AMP Bett3r Offset Account (Bett3r) is offset against your home loan balance each day. This means you only pay interest on the remaining portion of your loan.
Bett3r also assists you to reach your other goals. With three linked accounts – Bett3r Pay (Pay), Bett3r Save (Save), Bett3r Spend (Spend) – Bett3r helps you automatically pay bills, save and know what's left to spend. Best of all, the money in all three accounts is offset against your loan. Any offset balance in excess of your loan balance does not accrue interest.
See what Bett3r customers have to say.
If you're not an AMP Bank home loan customer with an eligible loan1, you might be eligibgle for a Bett3r deposit account.
Bett3r may suit if you're:
an AMP Bank home loan customer
wanting to pay less interest on your home loan
after an easy automated way to help you manage your budget
looking to set up multiple savings goals and see your progress.
Here's what you get:
three linked offset accounts (Pay, Save, Spend) to help you budget
the Bett3r app so you can manage your money on the go
Bett3r app alerts to help keep you on track
If you deposit $2,000 each month from an external source, you also get1:

a bill cashback reward and free ATM access in Australia when Bett3r is linked to an AMP Professional Package Variable Rate Home Loan1. Terms and conditions apply.
Budget less. Live more.
Now that's Bett3r

To find out more or apply, call us on:
1300 534 325
Monday to Friday
8am - 8pm (AEST)
Saturday and Sunday
9am - 5pm (AEST)

Lost / Stolen Card 24 hours 7 days




AMP Bett3r Account - 2017 winner for Banking Innovation my Mozo.
Find out more at www.mozo.com.au/expertschoice/best-bank-accounts.
Here's what a customer had to say
"You only have to make small changes now to make a big change in the future."
- Berin, Bett3r customer

New to Bett3r?
Already using Bett3r?
Check out how to manage your AMP Bett3r account.
Get Bett3r Offset Rewards2
We all loved a gold star at school. So why not be rewarded for good adulting? If you link Bett3r to a Professional Pack Variable Rate Loan1 and deposit at least $2,000 to your Bett3r Pay account each month3 from a source other than one of your AMP accounts and we'll throw in some extra perks.
Reward 1: Bill cashback reward
Paying your bills from your Pay account is simple with BPAY® or Direct Debit. And we'll give you back 1% of the payment of BPAY® and Direct Debit4 transactions each month3, up to $1,000 value of those transactions. This means you may receive up to $10 per month3 in cashback payments.
Once you've held the same eligible loan account for more than four years, your Bett3r bill cashback reward will increase from 1% to 1.5%. This means you may receive up to $15 per month in cashback payments.
You'll receive this as a credit to your Spend account, usually within three working days of the transaction.
Reward 2: Free ATM access in Australia
You don't want to be out of pocket because of ATM fees. When you use your AMP Bett3r Visa Debit Card at any ATM in Australia, we'll give you back any cash withdrawal fees charged5.
You'll receive this as a credit to your account, usually within three working days of the transaction.
This doesn't apply to:
any merchant fees or charges
any cash withdrawals using means other than ATMs (eg eftpos machines)
any fees related to currency exchange or currency conversion.
AMP Bank can change the bill cashback and ATM fee rebate rewards (including waiving an eligibility condition) or withdraw it at any time.
All money in your Pay, Save and Spend accounts will offset your home loan. This could save you thousands of dollars in interest.
Note: Any offset balance in excess of your loan balance does not accrue interest.
Effective date 10 August 2016
These rates are variable and are subject to change.
| AMP Bett3r Account (Offset) | Interest rate |
| --- | --- |
| Bett3r Pay | 0.00% pa |
| Bett3r Save | 0.00% pa |
| Bett3r Spend | 0.00% pa |
The AMP Bett3r Offset Account doesn't have any monthly account fees, unless it is linked to a Basic home loan. In this case there is a $5 monthly account fee. See the AMP Bett3r Account fees and charges guide for more details, including fees for special services.
Most of our variable-rate loans can be linked to an AMP Bett3r Account6. These include:
Introductory Professional Pack Variable Rate Loan - Rewards available
Professional Pack Variable Rate Loan - Rewards available
Introductory Classic Variable Rate Loan
Classic Variable Rate Loan
Basic Variable Rate Loan
Affinity Variable Rate Loan
Affinity Basic Variable Rate Loan
Select Variable Rate Loan
AMP First Variable Rate Loan - Rewards available7
Low Doc Variable Rate Loan
Bett3r offset isn't available with the following loans:
Construction and land loans
AMP Essential Home Loan
all lines of credit
all fixed rate loans
If you don't have an eligible loan, you could still enjoy the benefits of Bett3r as a deposit account, including a bonus interest rate on your Save account.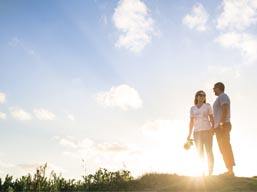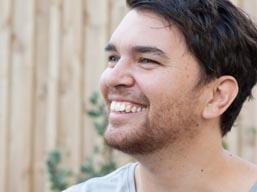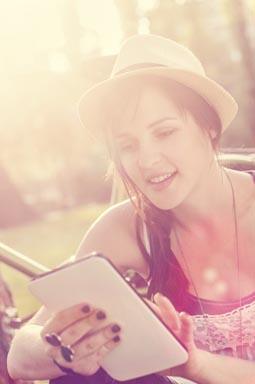 Open your AMP Bett3r Account today - call us on 13 30 30
Got a question?
Take a look at our frequently asked questions or give us a call on 13 30 30 Monday to Friday 8.00am - 8pm (AEST), Saturday and Sunday 9am - 5pm (AEST).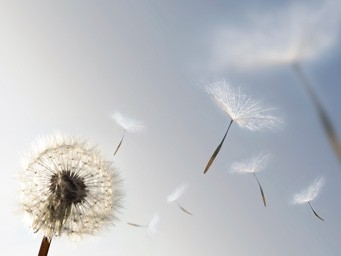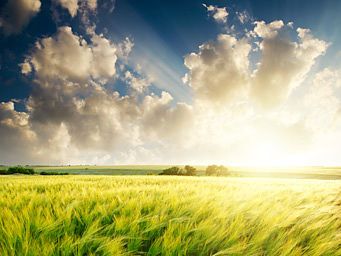 It's important to consider your particular circumstances and read the relevant Product Disclosure Statement or Terms and Conditions before deciding what's right for you. This information hasn't taken your circumstances into account.
This information is provided by AMP Bank Limited. Read our Financial Services Guide for information about our services, including the fees and other benefits that AMP companies and their representatives may receive in relation to products and services provided to you. All information on this website is subject to change without notice.
The credit provider and product issuer is AMP Bank Limited, AFSL 234517 and Australian Credit Licence 234517.
All terms used in these Rewards Terms and Conditions have the meanings given in the Bett3r Account Terms and Conditions, including Bett3r Account, Bett3r Pay, Bett3r Spend and Bett3r Save.
1 Bett3r Rewards are only available when an AMP Bett3r Account (Bett3r) is linked to a Professional Package Variable Rate Loan or an AMP First Variable Rate Loan.
2 AMP Bett3r rewards apply per AMP Bett3r Account. This means that if there are multiple account holders for one AMP Bett3r Account, then the AMP Bett3r rewards (including the maximum limits) will apply once, not for each of the account holders.
If any of the AMP Bett3r Reward offers are used in a manner that, in the opinion of AMP Bank, is not consistent with the spirit of the Rewards we may suspend or cease applying Rewards to your Account and reverse Rewards previously applied.
3 "month" means the monthly payment cycle under your loan contract (even if you choose to make fortnightly payments to it), starting on the first scheduled contractual repayment date after you open your Bett3r Account.
4 A direct debit transaction from your AMP bank account that you arranged through an external party (such as a merchant or another bank, building society or credit union).
5 AMP Bank relies on the relevant ATM operators and other third parties for information regarding ATM fees.
6 Linking Bett3r to an eligible loan account is only completed on request. We do not automatically link Bett3r to your eligible loan account. If, for example, you come to the end of a fixed rate period and your loan converts to an eligible variable interest rate loan, you must call us on 13 30 30 to link or open Bett3r. If Bett3r is linked to a loan account that is not eligible, no offset benefit will apply and the product name will change to Unlinked Offset Deposit Account. All account access and operating Terms and Conditions remain unchanged.
7 The AMP First Home Loan is a special offer only available to AMP shareholders and AMP employees who apply directly through AMP Bank. Complete the online enquiry form to request more information about the AMP First Home Loan and for an AMP Bank direct sales team member to contact you.
BPAY® is a registered trademark of BPAY Pty Ltd ABN 69 079 137 518.